No more talkfests; engage and collaborate for change says Nathan Guy because the red meat sector is performing well with a bright future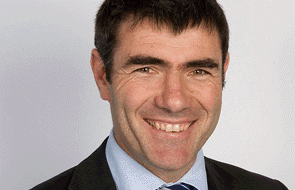 By Allan Barber
Nathan Guy gave a very positive speech to Beef+Lamb NZ's AGM on Saturday which covered three major points: what the government is doing for farmers, his vision for the red meat sector and thoughts on the discussions about industry structure.
Obviously, given MPI's bullish view of agricultural exports, the Minister was extremely positive about economic performance.
However he was at pains to point out the government's role as an enabler, citing his focus on biosecurity resources, trade negotiations for market access, and investment in research.
He began by referring to his intention to strengthen resources at the border and to establish Government Industry Agreements (GIA) with various sectors which will ultimately involve the private sector in sharing the costs of biosecurity; different sectors are at various stages of negotiation on this issue.
Presumably the problem lies in negotiating just how much responsibility an individual sector is willing to accept when the border is the entry point for disease incursions.
If the government agency fails to control this adequately, the result could be catastrophic. Foot and Mouth is an obvious example.
The PGPs are a major investment focus for this government with up to $700 million being invested in 17 new projects, while $400 million will be directed at irrigation infrastructure for water storage.
Guy also drew attention to MPI's work to improve the productivity of Maori land of which only 20% is in full production; this could lift exports by $8 billion.
He then moved to a positive assessment of the red meat sector, gilding the lily somewhat by claiming the same amount of sheepmeat now came from less than half the flock size. My own rough calculations indicate the flock has reduced from 72 million to 31 million (132%) in 30 years while the average lamb weight has increased by no more than 45%. To be fair I haven't compared export volumes from 30 years ago.
He also gave the example of China as an emerging, fast growing market for New Zealand red meat which has dramatically altered the landscape over the last two years.
The Minister acknowledged that all isn't rosy in the red meat sector, but change would be achieved through innovation, collaboration and new market opportunities, not by doing more of the same.
He cited innovative PGP projects into which government and industry have committed $326 million which is expected to generate $2 billion benefits from a wide range of activities, including farm management systems and new products.
It's not entirely clear how these benefits are calculated or defined, but presumably MPI as PGP gatekeeper and monitor can provide the basis of calculation.
Guy was adamant about the potential for the meat industry to be successful, as opposed to the view we often hear from MIE and others that the industry is doomed.
However he also made it very clear it is not government's role to take a heavy hand and legislate an industry restructure.
Instead it is up to the various parties to agree on a solution which represents the views of a substantial proportion of the meat industry across the whole sector.
In conclusion he cast doubt on the value of the summit proposed by MIE unless the participants were prepared to engage and collaborate. The last thing anybody would want is another talkfest.
Therefore to summarise the Minister's address to the AGM, agriculture is doing exceptionally well, the red meat sector has its challenges, but is performing well, future potential is good, and the government will be supportive, if a majority of the sector can agree on the change it wants.
So in the short term nothing much will change and the participants will continue to operate from their own entrenched positions.
Let's hope export prices can withstand the strength of our dollar and continue to provide sheep and beef farmers in the meantime with rewards which will avoid the transitional exit to dairy support or a terminal exodus to dairy conversions until the PGP projects come to fruition. 
-------------------------------------------------------------------------------------------------------------------------------------------
Farms For Sale: the most up-to-date and comprehensive listing of working farms in New Zealand, here »
-------------------------------------------------------------------------------------------------------------------------------------------
Here are some links for updated prices for
- lamb
- beef
- deer
- wool
---------------------------------------------------------------------------------------
Allan Barber is a commentator on agribusiness, especially the meat industry, and lives in the Matakana Wine Country where he runs a boutique B&B with his wife. You can contact him by email at allan@barberstrategic.co.nz or read his blog here ». This article was first published in Farmers Weekly, and is used here with permission.