New Zealand dairy farmers are responding to high prices by cranking the handle on their production to cash in on record payout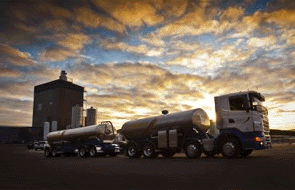 Our dairy farmers are "cranking the handle" on production in response to high prices they are receiving for their milk.
As a result nationwide dairy production is expected to be up by 11% this current season.
Strong dairy prices have "handed the baton" to strong dairy volumes, ASB says in its economic update released today.
Volumes would be higher than normal this year as farmers had bought extra feed to increase milk production in anticipation of higher prices, ASB Bank rural economist Nathan Penny told interest.co.nz today.
New Zealand dairy farmers would probably produce 1% more milk this season than last season, which would equate to around a 9 to 10% increase in volume for Fonterra, ahead of the dairy group's forecast for a 7.5% increase in volume, ASB says.
"Farmers are pretty motivated to get more milk out of their cows given what Fonterra is paying them," Penny said. "If our production forecast is right, once this milk hits markets, dairy prices will come under further pressure in the tail end of the New Zealand season."
He said whole milk powder fell to US$4,439 a tonne in Fonterra's most recent fortnightly GlobalDairyTrade auction this month from about $5,000 in February and would probably head towards $4,000 a tonne over the next few months as the extra volumes hit the market. Prices would likely recover again after the end of the season as milk supply slowed..
"Markets plan ahead, they know that New Zealand volumes decrease at this time of year so they buy in advance. Now there is going to be more than they anticipated in the market at this time of year, so that will put downward pressure on prices," Penny said.
Fonterra had the ability to stockpile milk powder for a few months, giving it some flexibility over when it released the extra volumes. "Eventually they have to get it out the door which means there will be that pressure on prices."
CPI falls
The latest ASB New Zealand Commodity Price Index fell 1.2% in both NZD and USD terms.
The dairy index led the fall, retreating 1.8% in USD terms. Sheep and beef prices also fell over 1%, while the forestry price index trod water for the week.
Over the remainder of the NZ dairy season, it appears dairy prices may have further to fall.
First up, the ASB Dairy Index had some catching up to do.
Prices for whole milk powder, for example, fell over 5% in last week's GlobalDairyTrade auction. The NZX Agrifax price (a component of the ASB Dairy Index) should follow over the next week or two.
Moreover, it appears that strong dairy prices have now handed the baton to strong dairy volumes. New Zealand farmers are responding to high prices by cranking the handle on production.
ASB expects nationwide dairy production to be around 11% higher this season compared to a year ago. With the dairy season not quite finished and the time it takes to process milk, it expects NZ dairy export volumes to remain strong over the first half of 2014.
This would come as a surprise to markets. Fonterra's March milk production forecast was for 7.5% growth for the season compared to last.
ASB's 11% nationwide forecast equates to around 9-10% for Fonterra.
"If our production forecast is right, once this milk hits markets, dairy prices will come under further pressure in the tail end of the New Zealand season."
Filling their boots
Last week, ASB said buyers were "filling their boots" with the extra late season milk. March auction volumes were up 14% from February when normally at this time of the season volumes were nearing their lows. Not surprisingly, overall prices had fallen "a tad under 10%" over the two March auctions.
The extra volumes on offer had allowed buyers to bring forward their purchases. As a result, prices were lower for the near-dated contracts, compared to the later-dated ones.
However, these price movements appeared temporary, in line with the temporary boost to supply
"We can't see any signs of lower demand at this stage (nor a sustained lift in global supply for that matter)."
Last week's auction saw a broad fall in dairy prices, with the GDT price index down 5.2%. Six of the eight prices ASB monitors fell. Benchmark WMP prices fell 5.7% in line with the overall fall, while AMF and casein prices recorded falls over 10%.
At the same time, volumes on offer had spiked as late-season New Zealand milk production had exceeded expectations. March auctions volumes were up 10% from February, whereas in the previous three seasons, auction volumes had fallen between 13% and 47% over the same period.
"While the headline falls are not surprising, some of the detail tells an interesting story; at this stage, much of these details hint at this downward pressure on prices being temporary."
China milk 'shortage' to last
Meanwhile, the shortfall in Chinese milk output, which has sent imports soaring, will continue until at least 2015, the country's top dairy supplier said - unveiling a rise in profits which contrasted with a tumble in earnings at New Zealand giant Fonterra.
Bai Ying, senior vice-president at China Mengniu Dairy, said this week on the AgriMoney website that China's "raw milk shortage situation will continue this year", albeit with a declining influence on the group itself.
"It may still have an impact on the company, but to a lesser extent," he said, highlighting China Mengniu's efforts to ramp up its own output, having four dairy operations in production, a further four set to open this year, and two on the drawing board.
Mengniu has also become the largest shareholder in producer China Modern Dairy, paying HK$3.18 bln in May to raise its stake to 28%, and spending HK$470 mln ($60 mln) on a stake in YST Dairy in November.
"Given the present intense situation of milk sources in China, the increase in equity shareholding in Modern Dairy and YST Dairy better assures Mengniu of quality raw milk supply," China Mengniu said.
Import needs soar
Indeed, the shortfall in Chinese milk output - attributed to poor weather, disease and a government drive to close backyard groups in favour of larger operators whose quality control can be better monitored – has driven the country to record dairy imports, supporting international prices in turn.
Imports as a proportion of the country's dairy consumption has soared 10-fold to some 20% between 2007 and 2013, data from New Zealand exporter Fonterra showed separately on Wednesday.
That proportion is expected to nudge higher this year, Fonterra forecast, as it estimated China's dairy imports at 1.5 mln tonnes, equivalent to 13.4% of the world total.
"The outlook for dairy remains strong," Fonterra chief executive Theo Spierings said, noting also strong import demand by Russia, at 1.4 mln tonnes.
'Hikes in prices'
China Mengniu unveiled a 25% rise to 1.63 bln remninbi (NZ$243 mln) in earnings for 2013, an increase reflecting the government drive to crack down on smaller operators, and on foreign dairy groups investigating over the pricing of infant formula.
The group also launched a series of branded dairy products, such as Black Bean Cereal Breakfast Milk and Energiser milk for elderly consumers to ensure margins on top of rising milk costs.
"In 2013, we have faced challenges brought by the tighter supply and the hikes in the prices of raw milk," Sun Yiping, the group's chief executive, said.