Willy Leferink thinks the Green Party carbon tax proposal is so badly conceived and researched, it has just become a green-washed tax collection idea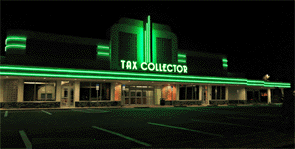 By Willy Leferink*

Farmers seem to be viewed by some as a cross between cash cow and punching bag. 
If the Green's did as they say they'd put the point of obligation for their Carbon Tax inside the farm gate.
Instead, they seemingly plan to use Synlait, Westland, Open Country, Westland and Fonterra as dairying's IRD. 
My newest farm is highly nutrient efficient and I am seriously looking at biodigesters and solar.
These could cut my energy bill and potentially make it better than carbon neutral.
But what's my incentive if I am treated the same as another bloke pumping out CO2 like there's no tomorrow? 
That's why the point of obligation matters and where it is placed tells you if it is green or just greenwashing for an export tax.
Since their policy paper references 'lowering the payout' and their emission numbers are for industry as opposed to individual farms, it tells me it is all about the ease of tax collection.
There's also an assumption we've done nothing when we've been actively investing in greenhouse gas research since the early 2000's.
There is nothing Green about a party that is just a fake facade for a bunch of socialists.
Provocative?
You betcha because you must contrast their rhetoric with our reality.
The United Nation's estimates that in the global milk industry there's 2.4 kilograms of C02 in each kilogram of milk.  DairyNZ reckons here it is one kilogram of C02 per kilogram of milk. 
The upshot is that we're not just good, we're bloody good.
In 2011, Rosie the cow was producing milksolids with 24 percent fewer emissions than her forebear did in 1990.
At an annual improvement of 1.14 percent each year, Kiwi dairy farmers have saved millions of tonnes of CO2-equivalent emissions, even well before we'd ever heard of an ETS or a Carbon Tax. That comes with a focus on being efficient users of resources.  It's about clean cow technologies.
As no one else on the planet is planning to emissions tax primary food production, what do you think would happen to global emissions if a Carbon Tax simply shifted our production overseas? 
Unlike others, I started reading the BERL report behind the Green's Carbon Tax with its appendix.  It is seemingly research by Google using cost data three seasons old but applied to the current season's forecast payout. 
DairyNZ has found that a Carbon Tax will cost the "average farm" $17,000 each year but that's the start.
A Carbon Tax also massively increases the cost of making dairy products here, which adds another $10,000 to each New Zealand dairy farm. So much for value add and local manufacturing then. 
And if you farm sheep or beef it takes just one turn of regulatory knob to wallop you as well.
So instead of "just 8 cents for kilogram of milksolids" we're actually talking $27,000 each year "for the average farm."  Since that comes off your revenue it's like a stake into the provincial economy's heart. 
Let's also assume the payout is $6.50kg/MS instead of the $7 forecast.
This means "the average dairy farm" will have a gross operating profit similar to the salaries of two Green MP's.  It is a lot of money yes, but just like MP salaries, is before you pay either the taxman or your bank manager.
Since farming's in the ETS and we have a track record of ever greater carbon efficiency, we just want our urban friends serious about the environment to have a good hard think about what the greens will do for our environment.
That should be more than just taxing dairy farmers.  
----------------------------------------------------------------------
Willy Leferink is Federated Farmers Dairy Chairperson.