The Weekly Dairy Report: As yet, predicted payout little influence in dairy farm sale decisions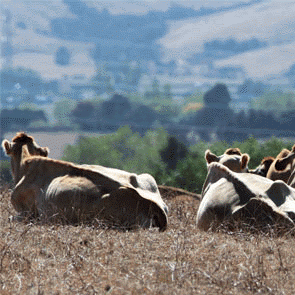 While the last week did bring some rain it will have had little affect on soil moisture levels, and now a large area of NZ is classified in serious moisture deficit.
Nathan Guy and MPI officials visited Canterbury last week to assess the seriousness of the situation, but as yet no official drought call has been made.
NIWA's autumn predictions are for some rain, and a recent forecast suggests a change in the position of the high pressure system could bring moisture to the east coast of both islands.
The conditions have ignited strong interest in shares in North Otago's irrigation expansion plans, with increased water out of the Waitaki river.
Advisers suggest that the break even price for purchasing supplements is 25c/kg dm, and urges farmers to do their feed budgets carefully as they plan for the months ahead.
The banks dairy analysts, are taking different approaches to the predicted payout with ANZ lowering it's forecast to $4.35, while the others have kept theirs the same.
More positive increases from the latest global dairytrade auction with a 1% lift, and the low volumes offered did lift whole milk powder prices by 3.8%.
Volumes sold are 25% behind last years January tonnages, and reflect how sensitive the market is to supply, although NZ's milk volumes have been predicted to fall with the dry to only 1% above last year.
Fonterra's  Guaranteed Milk Price scheme has been undersubscribed for the second year in a row, and the price will stay at the $4.70/kg ms level.
A large dairy farm in Culverden has sold at rates similar to a year ago despite the low payout, with the milking platform in the $50-$60,000/ha range and the balance in line with other dairy support sales, at $12-$14,000/ha less.
However numbers of dairy units sold has fallen in the 3 month period ending December compared to a year ago, but prices remaining remarkably resilient.