Finance Minister agrees $2.40/kg payout would be "disastrous"; says RBNZ and Govt in talks with banks to 'go easy' on farmers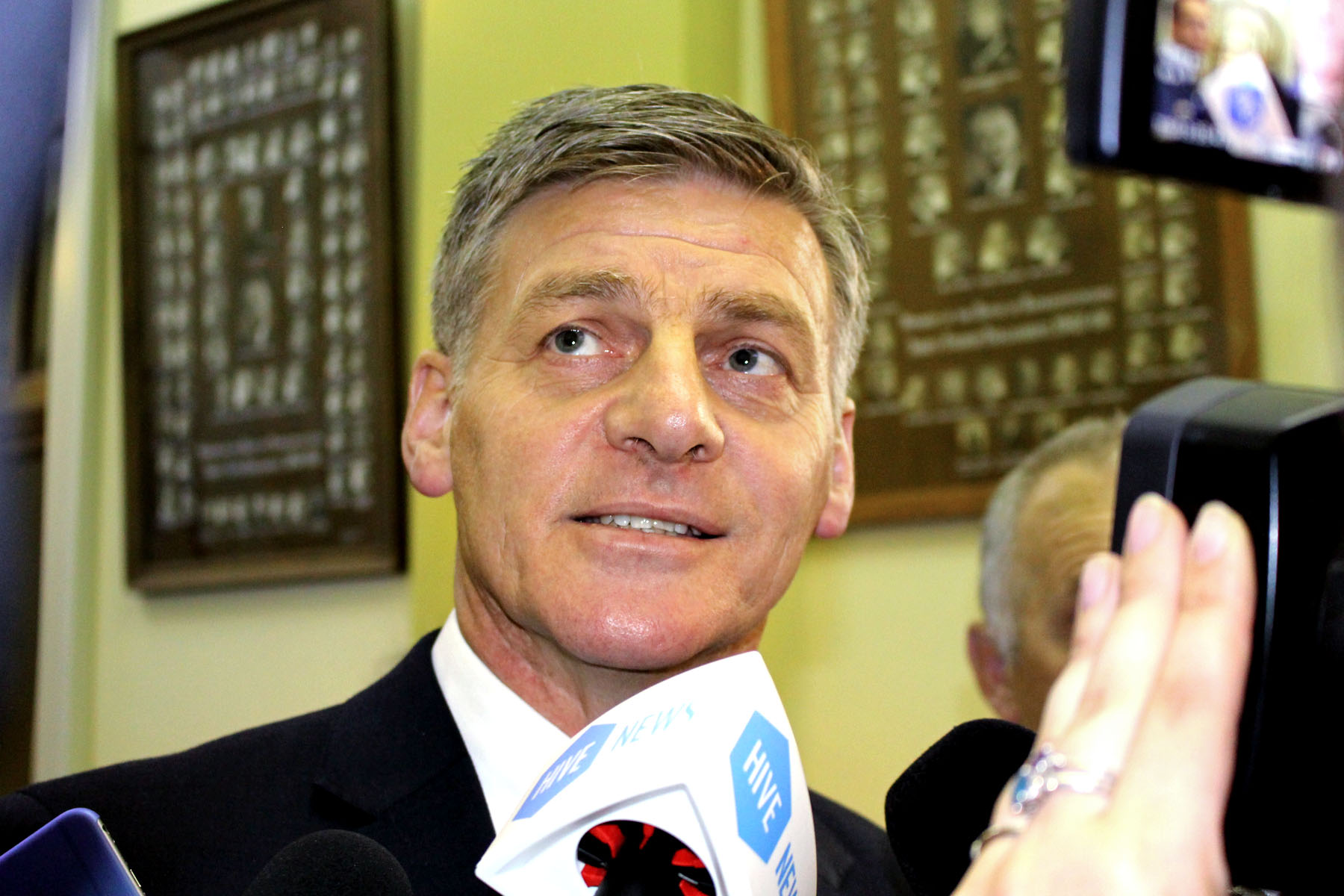 By Bernard Hickey
Finance Minister Bill English has admitted the Government and Reserve Bank are in discussions with banks to ensure they don't prematurely force dairy farmers into mortgagee sales that could trigger a dangerous spiral lower in land values.
English's comments came after a report that a bank was forcing dairy farms into the arms of receivers in South Canterbury, although the report did not give details of the bank or the farms involved.
He told reporters in Parliament the longer term view was that consumer demand in China for dairy products was strong despite the recent stock market slump, "but in the short term it might be a bit softer."
He agreed a payout of as low as NZ$2.40/kg, which was one scenario suggested last week by BNZ, would be disastrous.
English was then asked if the Government was talking to banks to 'go easy' on indebted dairy farmers.
"It's a topic that we've been discussing and the Reserve Bank is certainly discussing it because of their interest in financial stability," English said.
"So they'll be looking with the banks fairly closely into just where the dairy debt lies. And it's a relatively small number of dairy farms that have high levels of debt. So the indications are the banks are certainly going to be helping fund a lot of farmers through this next season because their cost of production could be higher than their revenue," he said.
"And then there will be a minority for whom there is some real pressure, because they were over-extended on debt."
English said banks had been careful in the last downturn in 2008 and 2009 "because they understand that if they push too hard they could create a broader problem by pushing land prices down if they try to sell too many farms."
"All the indications are they understand the scale of the problem and they are going to be pretty considered in how they deal with it," he said.
Key confident of long term for dairy
Prime Minister John Key was more upbeat on the outlook for dairy.
He said Fonterra's expectation was that dairy prices may come down "a little bit more."
"But overall I still stand by the way that you will continue to see exchange rate adjustments if that's the case, but the long-term outlook's pretty strong," he said.
"At the highs and lows it always seems pretty extreme - the question is what do the long-term fundamentals look like and generally they still look pretty good for dairy.