Bank economists expect the price of whole milk powder to rise by as much as 10% at Wednesday morning's GlobalDairyTrade auction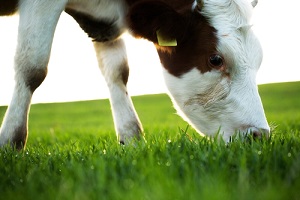 ANZ, ASB and BNZ economists are expecting dairy prices to rebound slightly at Wednesday morning's GlobalDairyTrade (GDT) auction.
Of most significance ASB expects the price of whole milk powder (WMP) to increase by more than 10%, while ANZ is picking a 5% to 10% rise.
The WMP price fell 10.3% at the last auction a fortnight ago, and has dropped a whopping 32.4% during the last three auctions.
Meanwhile, average winning prices sank 9.3% at the August 4th auction, settling at levels last seen in the 2002-03 period.
ANZ economists say prices have bottomed, and a turning point is coming.
"This week, we should receive confirmation that global dairy prices have bottomed (found the bungy cord attached), but any bounce must be put in context of current depressed levels and the need for prices to recover a long way before Fonterra's new payout estimate will be hit, let alone domestic farmer profitability restored", they say.
ASB economists say; "Markets have begun to bid prices higher on the likelihood that New Zealand production will fall this season compared to last.
"Moreover, with Fonterra reducing by a third the forecast WMP volume on offer at this auction, the price lift may not stop there."
Fonterra last week announced it would cut the amount of WMP it sells on the GDT by a third over the next year, due to persistent low prices.
ANZ economists say; "Fonterra has been at pains to point out the reduction is not increasing inventory and is due to a change in product mix, better sales via other channels and lower anticipated New Zealand supply".
They believe New Zealand's milk production will also be softer this season than the 2% fall projected by Fonterra, with the drop expected to be closer to 4%.
"We only need to cast our minds back to early 2015 when drought and less production was mooted to see the subsequent impact on prices", they say.
Furthermore, ANZ economists say NZX future prices are pointing to aggressive price increases.  
They point out there is also "a lot of chatter about increased buying from China via other sales channels – and at price premiums well above GDT levels".
However they remain cautious on the extent of the likely rebound.
"While premiums via other channels should support GDT prices, it remains to be seen how much demand is being satisfied via the other sale channels and to what extent this reduces buyers' activity via GDT.
"There needs to be more concrete evidence of increased Chinese demand, lower New Zealand supply and reduced offshore inventories, which are still being reported as high."
Dimming the glimmer of light at the end of the tunnel a little, ASB economists also add, "a risk is that the Chinese currency devaluations and associated market uncertainty over the past week spills over to dairy markets, and puts a spanner in the works of the long-awaited lift in dairy auction prices".
ANZ economists say that from a dairy farmer's perspective, prices need to improve substantially to even hit Fonterra's latest $3.85/kg MS milk price forecast, let alone restore profitability.
"It depends on the timing and extent of recovery, but prices need to get back into the US$2,000-$2,200 range [the average WMP price is currently US$1,590 per tonne] as soon as possible to achieve it.
"And even at this level it means most businesses will still make a loss. International prices would need to go well north of US$2,500/t, and sooner rather than later, to even begin to restore profitability.
"This seems unlikely, with most major international dairy processors pushing their expectations for a substantial recovery above these levels back into mid-2016, which will influence the 2016/17 outlook more than 2015/16."