The Weekly Dairy Report: Confidence falls and nervousness builds, as the milk market refuses to turn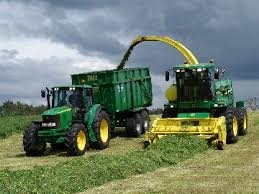 Another hot week that has been good for the grain harvest but poor for non irrigated pasture growth rates, although feed covers are still reasonable in the dry areas after a January revival of grass.
This weeks predicted heavy rainfall in many parts of New Zealand will be welcome by those that have got dry again, as at least most areas have not had the double whammy of no feed, and poor markets.
Winter feed crops are looking good, and later pasture conservation has been made with little weather interruptions.
It is noticeable when driving through the regions, that more dairy farmers have planned to lower costs and winter cows at home, by reducing stocking rates and planting brassicas on the milking platforms.
Careful planning will be needed if this is done, as environmental rules need to be met so nitrate leaching into the groundwater is minimized with the increased winter stocking levels.
The big dairy sell of livestock continues, with cull cows and young heifers being sent to the saleyards and processing works, as managers look to reconfigure their operations to be a  system feeding mainly grass, to ensure the costs are kept as low as possible.
Decisions are now  being made on how much feed with be conserved into supplements, how much bagged nitrogen will be put on, and how much feed can be pushed ahead into the autumn months, so silage supplementation is minimised.
The milk commodity prices go from bad to worse as a plentiful supply of global stocks continues to hinder any idea of a turn around, and the whole milk powder futures trades point to more falls in this week's auction price levels.
And this did indeed prove to be the case last night, but the 4th drop in a row for auction prices was lower than anticipated at -2.3%  for the mix of milk commodities.
ANZ has reduced it's milk forecast to below $4/kg ms, as has the ever optimistic ASB, as a Federated Farmers survey shows confidence is now at very low levels, with one dairy analyst predicting an average farm having a $141,000 cash loss this year with next year similar.
Worrying reports that one bank is moving on it's southern high indebted dairy clients, and real estate advertising of properties in receivership will also cause nervousness in the sector.
Open Country Dairy announced a lift in profit in 2015 to $34 million, but chose to pay no dividend reflecting the need to keep money on hand for the tough times ahead.
Fonterra have opened a new lactoferrin plant at Cambridge but is winding up one of it's older powder plants as it looks to maximise returns from all milk supplied.
A Lincoln University report has shown that a percentage of dairy farmers have resisted the urge to get bigger, and have instead focused on reducing debt and lifestyle as priorities for their farming business.