Allan Barber talks to John Loughlin and Sam McIvor about the direction each plans to take, and how they will manage their respective organisations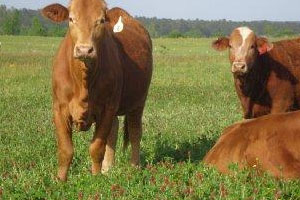 By Allan Barber*
Over the last two months MIA and Beef + Lamb New Zealand have had changes at the top after the departures of Bill Falconer and Scott Champion, respectively chairman and CEO of those organisations.
While there is unlikely to be any major change of direction as a result of the new appointments, I decided it was worth catching up with John Loughlin, successor to Falconer, and Sam McIvor who has taken over at B+LNZ. Both have had previous substantial experience in the meat industry, but more recently have pursued alternative routes. Loughlin was CEO of Richmond before its takeover by PPCS, now Silver Fern Farms, and McIvor worked for Meat & Wool New Zealand as R&D Manager and Product and Information Transfer Manager.
The position of chairman of MIA is not as full on as that of Chief Executive of a body which represents 12,500 sheep and beef farmers, but it calls for a steady hand on the tiller and a clear appreciation of the neutral role MIA has to perform, working with individual member companies and with farmer bodies. Loughlin is very clear MIA's task is to engage in pre-competitive areas, but he believes quite a lot can be achieved in that space.
Three key initiatives are trade negotiations, working alongside B+LNZ, MPI and MFAT, food safety, addressing the reputation of New Zealand meat and relevant risk management programmes, and health and safety in the processing sector.
McIvor's focus is firmly on helping 'farmers make informed business decisions and promoting their collective interests' as it states in the B+LNZ strategy. He is committed to the organisation's vision of a confident, profitable industry with farmer resilience. B+LNZ has devoted substantial resources and efforts to understanding and discovering farmers' needs. A big part of this work currently consists of conducting 65 health and safety workshops across the country before the end of June.
McIvor attended one of these workshops at Millers Flat in Central Otago where he found an audience that at the beginning of the day was unsure of what needed to be done, but by the end of the workshop there was a much better understanding of the risks and the tools available to manage them.
True to the motto of 'By farmers, for farmers' B+LNZ has set up a number of farmer groups round the country, starting with the Farmer Council, and has devolved significant amounts of budget to the regions which are free to set up their own programmes. If there appears to be a common need throughout the country, a particular area of work can be extended nationally. This is how the national health and safety programme came about.
Last year the organisation established a list of priorities for which it sought farmer validation. These priorities were based round R&D, farm extension, new market opportunities, market development and promotional programmes, advocacy and building sector pride.
The first key area for B+LNZ remains R&D, innovation and farm extension which may start with scientists or with farmers, but above all it is important to get farmers involved in the process to ensure the projects meet farmers' needs. McIvor's principle is very much to establish a partnership with the farmer base in developing ideas, test them quickly and have as few failures as possible, moving swiftly on to the next project.
A current example is the Hill Country Symposium in April which was the first science based event for 30 years to focus on hill country farming; this covers 5 million hectares or 18% of the farmed land area producing 70% of weaned lambs and 80% of weaned beef cattle. Yet hardly any science has been directed at improving the productivity of hill country during the last two decades.
B+LNZ is a partner in the recently launched Forage Strategy Steering Group, a multi-stakeholder initiative that aims to improve the sustainability and profitability of New Zealand's forage grazing systems. Three specific projects relating to hill country farming are to finish cattle within 18 months, optimum beef cow mix of grass growth and productivity, and more efficient hogget production through high quality clover. Other areas of work are in hand.
Another key role is promotion which has been a topic for review in the last year or two because B+LNZ has questioned what its role should be in relation to country of origin promotion (New Zealand Lamb in the UK) which the exporters are unwilling to fund, preferring to promote their own brands. Consultation with farmers and meat exporters indicates promotional expenditure should be directed at new market development instead of traditional markets like UK, EU and North America. I suspect this will be an area of some debate with food service especially requiring promotional support in traditional markets.
A much clearer picture of B+LNZ's strategy in this area will emerge over the next month or so, but there are likely to be some significant changes of emphasis.
McIvor also points to the enormous change in methods of engagement with the customer base, in B+LNZ's case its farmers. It currently engages with about 40% of its farmer base three times a year, but wants to increase this percentage using its new CRM system which tracks all contacts. It uses text messages to communicate new initiatives and information and Facebook is another way farmers can share problems and seek help. At the recent AGM and conference at Waitangi, farm visits were possible by filming from drones over separate farms without the need to spend hours away from the conference. Internet based seminars (or horrible word webinar) are another way to bring groups together efficiently and quickly.
McIvor is assuming his new role with enthusiasm, intent on taking the organisation forward from a sound base, but determined to avoid duplication of effort. Above all he is committed to engaging with farmers and ensuring their voice is at the forefront of everything B+LNZ does.
---
To subscribe to our weekly Rural email, enter your email address here.
---
Farms For Sale: the most up-to-date and comprehensive listing of working farms in New Zealand, here »
---
Here are some links for updated prices for
- lamb
- beef
- deer
- wool
---
*Allan Barber is a commentator on agribusiness, especially the meat industry, and lives in the Matakana Wine Country. He is chairman of the Warkworth A&P Show Committee. You can contact him by email at allan@barberstrategic.co.nz or read his blog here ». This article first appeared in Farmers Weekly and is here with permission.