Domestic log prices suffer as export prices under pressure especially from China. Quality supplied into export markets may bite back and limit pricing offers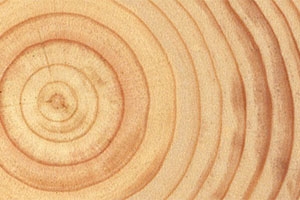 As forecast last month, prices received for export logs at New Zealand ports fell strongly in July. Unpruned logs fell between $8 to $15 per m3 depending on market destinations and ports. Less expected, however, was a much larger fall in export pruned log prices – down $20 to $40 per m3. This fall is covered in more detail in the Export Log Market section below.
Predictably domestic log market demand and prices remained strong and steady with the exception of Lumbercube (Rotorua) which ceased operations during the month, (more on that in the Domestic Log Market section below).
Export Log Market
Log stocks in China have remained stable at around 2.5 million m3. Some readers have questioned why the log stock figures presented in this report sometimes differ from those presented from other sources. The most likely difference is the number of ports covered (the figure above relates to 25 eastern China sea-ports) and whether volumes of logs in vessels along-side or at anchor awaiting discharge are included (they are not included in the figure above).
As forecast last month, CFR price weakness in China, along with unfavourable changes in the NZ$:US$ cross rate have driven unpruned log prices down $8-$15/JAS m3. Since this has occurred with a backdrop of relatively low log stocks and relatively strong demand, unpruned log prices are not expected to drop much more.
PF Olsen has managed to mitigate some of the price drop by moving supply to the Indian market where possible. This market is offering higher unpruned prices but struggles to take any pruned volume, creating a challenge with the softening China pruned market (see below).
Export pruned logs are a grim story. Prices have crashed by $20 to $40 per m3 and most buyers can't yet pick the bottom. Most export log purchasers would prefer to take no pruned at all and are only doing so to maintain supply of unpruned logs. We have previously reported significant investment in furniture and door manufacturing, mouldings and wood remanufacturing in China. This has stimulated strong demand for pruned logs, (see Wood Matters Log Market – November 2015). In the latter part of last year, strong demand for pruned logs drove prices to record levels. This attracted more supply, but the problem with export pruned logs is the lack of robust quality assurance – you can't see the size of the defect-core or most resin defects on the outside of the log.
Domestic pruned log purchasers monitor pruned log quality "like a hawk" at the head-rig and quickly stop deliveries of low quality logs. Export log end-users, on the other hand, can't "draft" the logs based on internal log quality due to the nature of the supply chain and the long delay between supply and processing. Some log suppliers exploit this supply chain weakness and deliver pruned logs which knowingly would not meet the grade on the domestic market.
The outcome is that Chinese log purchasers have paid high prices for inferior logs and this has backfired dramatically. In addition, the long supply chain for export pruned logs means many of them are heavily sapstained when processed, even some of those that are debarked and anti-sapstain treated. Currently China is in the hot and humid "sapstain season", exacerbating this issue.
Whilst the defect core of this logs is easy to see, this is only by coincidence as often the   cross-cut is through an internode. Note also that this defect core is relatively large which will result in low clears recover. This important quality feature of pruned logs is not apparent from the outside of the log creating a quality assurance "hazard" or dysfunctionality in the supply chain.
The challenge for the NZ industry is for export pruned log suppliers to develop robust quality assurance processes for pruned logs (including sapstain control) and for purchasers to pay a premium based on quality. This will mean forest owners get the right price signals and the market price will lift as end-users get what they need to add-value. In the absence of this, we will continue to experience lower-than-optimal pricing and high volatility.
May was a strong export month (see chart below) buoyed by the 60% rise in A-grade price from a low of $82 in September 2015 to a high of $131 in June 2016. (During the same period domestic structural logs and pruned logs rose 12 and 16% respectively.) This has been stimulatory for harvesting as the large area of early 1990s plantings mature. It is not uncommon now for stands to be harvested in their late teens to early twenties especially if these logs are being supplied to the less-discerning export market (the negative impacts of this with respect to pruned logs are discussed above).
May was also a particularly strong month for log sales to India with this market much more resilient to the increased volumes than expected.
Chart courtesy Champion Freight
On a year-to-date basis, however, values are up more modestly. It is worth noting that all of this increase is accountable by increased log price (volume was actually down a little). The chart does show, however, increasing market share to India and South Korea. Whilst South Korea's market share growth is likely to plateau, India has the potential to continue strong growth for some time based on high GDP growth, substitution for hardwoods and improving infrastructure, especially ports.
 Chart courtesy Champion Freight
Domestic Log Market
Limited supply of sought-after quality logs and strong demand has kept the market for pruned and structural logs tight.
We don't need any more news-feeds on Auckland's median house price nudging $975,000, Hamilton house owners making thousands per week on capital gain and whether or not New Zealand is experiencing a housing crisis. The take-home point for forest owners harvesting, or contemplating harvesting their forest is that the strong housing market is stimulating lots of new construction and renovation activity which is flowing on to plenty of demand for most grades of logs. That demand is likely to continue for the foreseeable future.
On Thursday June 30th Lumbercube announced it would cease operations and embark on a managed closure. The owner has stated that it would meet all creditor obligations which, if true, will see all log suppliers paid out. Fortunately PF Olsen-clients have no risk exposure to the mill as no logs were supplied from PF Olsen. Unfortunately, many individuals and businesses face possible redundancy, loss of earnings and costs associated with gearing up to support the Lumbercube business.
Lumbercube purchased the ex-Tachikawa site from receivers KordaMentha early last year and added to the site to produce "square logs" for export. Since commencing operations in September last year the business has struggled with lower-than-planned production levels, noise complaints from neighbours and insufficient sales revenues. Whilst Lumbercube's investment in (partial) domestic processing should be applauded in principle, it is sad that it was unable to turn this venture into a sustainable economic business.
PF Olsen Log Price Index to July 2016
The PF Olsen log price index flat-lined in June at $122. It is still $35 higher than its 6-year low of $87 in July 2014 and $17 above the two-year average and $19 above the five-year average.
Basis of Index: This Index is based on prices in the table below weighted in proportions that represent a broad average of log grades produced from a typical pruned forest with an approximate mix of 40% domestic and 60% export supply.
Indicative Average Current Log Prices - July
Log Grade
$/tonne at mill
$/JAS m3 at wharf
 

Jul-16

Jun-16

May-16

Apr-16

Mar-16

Jul-16

Jun-16

May-16

Apr-16

Mar-16

 
 
 
 
 
 
 
 
 
 
 
Pruned (P40)
192
196
196
196
196
172
195
195
195
198
Structural (S30)
111
113
112
112
112
 
 
 
 
 
Structural (S20)
99
98
98
98
99
 
 
 
 
 
Export A
 
 
 
 
 
120
131
131
124
128
Export K
 
 
 
 
 
116
124
124
118
122
Export KI
 
 
 
 
 
102
112
114
106
110
Pulp
51
51
50
50
51
 
 
 
 
 
Note: Actual prices will vary according to regional supply/demand balances, varying cost structures and grade variation. These prices should be used as a guide only.
Market Outlook
There will be some downward pressure on domestic log prices due to the fall in export log prices, but in many market segments the logs are not that interchangeable. Domestic log purchasers will be motivated to maintain prices to ensure a sufficient supply of suitable quality logs.
PF Olsen negotiated many of the third quarter domestic log prices prior to the July export log price drop which will cushion harvesting returns for the interim.
There will be particular challenges in areas with heavy dependence on export pruned log sales (e.g. Northland and Gisborne). Until this market segment stabilises, harvesting returns will be more volatile in these locations.
Interestingly, some market participants believe that the absence of Lumbercubes "square logs" in the market could support both pruned and unpruned export log prices. One appealing aspect of Lumbercube's product was the effective control of sapstain via treating the "square logs" with anti-sapstain chemicals immediately after their sides were chipped off. This made them attractive for Chinese wood processors focussing on short internodal clears (e.g. some door and furniture components) and remanufactures (e.g. finger-jointed mouldings and edge-glued panels). Some of these end-users may return to pruned logs for these applications.
If CFR prices for unpruned export logs hold as expected, NZ log prices should stabilise for the next few months unless pushed down by a strengthening Kiwi dollar.
---
This article is reproduced from PF Olsen's Wood Matters, with permission.