Survey showed farmers' spending intentions for the coming year remain negative and have barely budged since the last survey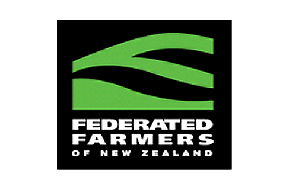 Content supplied by Federated Farmers
Farmer confidence has picked up slightly since January but remains weak, according to Federated Farmers' new season July 2016 Farm Confidence Survey.
The global economy, including Brexit, and continuing weakness in commodity prices is weighing heavily on farmers' expectations about general economic conditions and their own situations.
By far the biggest concern for farmers is 'commodity and farmgate prices', cited by 37.8 percent of farmers. This was followed by 'regulation and compliance costs' on 14.3 percent, where most concern is about health and safety requirements and resource management issues, especially freshwater management. There were many other concerns but none attracted more than 10 percent of respondents.
World dairy prices recovered a little from March to June but have not kicked on to levels that would make the average dairy farm in New Zealand turn a profit. Fonterra's own payout forecast for 2016/17 of $4.25 per kg milk solids would result in three successive years where dairy incomes would be below the cost of production, yet even $4.25 is considered by some to be overly optimistic. Most dairy farmers continue to expect tough times ahead and more of them expect their profitability to worsen over the coming year than to improve.
Dairy gets most of the news headlines but it hasn't been easy for other farming types either. From June 2015 to June 2016 the ANZ Commodity Price sub-index for meat, skins and wool was down 3.8 percent in NZ dollar terms. Beef has been a bright spot over the past year or so but lamb and wool prices are both down. Meanwhile, the prospects for arable farmers are in many areas tied closely to dairy. With little demand from dairy farmers for supplementary feed, grain prices have been subdued and are likely to remain so for some time.
Production expectations for the year ahead recovered from their depths in January when overall almost as many farmers expected to reduce production compared to increase production. Production held up better than expected in summer and autumn due to better than expected growing conditions in many areas. Despite the improvement, production expectations remain well below the average for this survey.
The high exchange rate is an added concern for farmers as it has further eroded farmgate prices. After dipping in 2015 it has strengthened this year. The decoupling with world commodity prices has been particularly evident since the start of June. This is impacting on expectations for profitability, which (although better than in January) are still negative.
Farmers' spending intentions for the coming year remain deeply negative and have barely budged from January's survey. The intention to keep cheque books closed is especially strong among dairy farmers, but it is also shared by the other sectors.
More farmers expect to increase debt than reduce debt, although to a slightly lesser degree than in January's survey. Again, this is especially so for dairy farmers who are contending with the enduring low payout environment. The ongoing support of banks will continue to be important and Federated Farmers will continue its quarterly member surveys on banking relationships and behaviour. Encouragingly, more meat and fibre farmers are expecting to reduce debt than to increase it.
The agricultural labour market remains tight despite the downturn in the dairy industry. Immigration NZ's removal of some dairy jobs from its Immediate Skills Shortages List has made it tougher for farmers to recruit and retain skilled and motivated staff.
In the survey 13.3 percent of farmers said their highest priority for the Government is trade policy. This included calls on it to negotiate new free trade agreements or to protect market access into the European Union and the United Kingdom post-Brexit. This was followed closely by monetary policy on 12 percent (a reflection of the high exchange rate) and then regulation and compliance costs on 11.7 percent. No other priority attracted more than 10 percent of respondents, although housing came very close on 9.9 percent.
As with the last survey the overall results mask both industry and regional variations, and these are discussed in the report.
The headline results from the Farm Confidence Survey: ƒ
Respondents' biggest single concern was commodity and farmgate prices, cited by 37.8 percent of respondents. ƒ
Respondents' highest priority for government was trade policy, cited by 13.3 percent of respondents. ƒ
11.6 percent of respondents expect general economic conditions to worsen over the next 12 months. ƒ
8.2 percent of respondents expect their own farm's profitability to worsen over the next 12 months. ƒ
14.7 percent of respondents expect to increase production over the next 12 months. ƒ
26.5 percent of respondents expect to reduce on-farm spending over the next 12 months. ƒ
16.3 percent of respondents expect to their farm debt to increase over the next 12 months.
19.6 percent of respondents found it harder to find skilled and motivated staff over the past six months.
The full Survey report is here.