DairyNZ cuts its estimate of the break-even milk price needed by the average dairy farmer for second time in 2016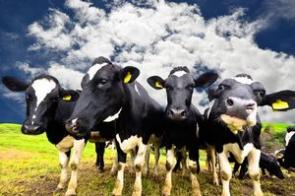 DairyNZ has lowered its estimate of the break-even milk price needed by the average dairy farmer for the second time in 2016, this time by 20 cents per kilogramme of milk solids to $5.05.
The break-even cash price includes farm working expenses but excludes adjustments for unpaid management and depreciation. It also includes interest and rent, tax and drawings, and nets off livestock and other income received.
"The reduced milk price has meant farmers have really fine-tuned their management and analysed their costs of production. This should bring the average farm working expenses back to an anticipated $3.55 per kg MS this season, the lowest level since 2009/10," DairyNZ CEO Tim Mackle says.
"Farm working expenses were sitting at $4.07 per kg MS in 2014/15, so the reduction has been equivalent to around $100,000 per farm, on average."
DairyNZ's latest revision comes after it dropped its estimated break-even milk price for the average NZ dairy farm 15 cents to $5.25 per kg/MS in February.
 "We've revised our break-even milk income required for the average farmer in 2016/17 to $5.05 per kg MS," Mackle says. "It was $5.25 per kg MS for 2015/16 and $5.77 in 2014/15."
 He describes reducing the break-even price as "tremendous recognition" for New Zealand dairy farmers and their resilience. 
"Being able to reduce the break-even milk price tells us that dairy farmers have cut costs further than we thought. This cost control is resulting in more efficient dairy businesses, which is key to resilience," says Mackle.
Nonetheless, he acknowledges under the current Fonterra forecast farmers will receive about $4.50 per kg MS all up in terms of milk income, including retro payments from last season and dividends.
"Obviously there is still a shortfall there - and while there are farmers operating above that $5.05 level, there are many with break-even incomes below that too. But a $4.50 income and reduced farm working expenses means farmers won't need to borrow quite as much," says Mackle. "But let's be clear, this is still very tough for our farmers as it's been a sustained period of low milk price."