ANZ reduces its Fonterra 2016/17 milk price forecast, although it still remains above the co-operative's own forecast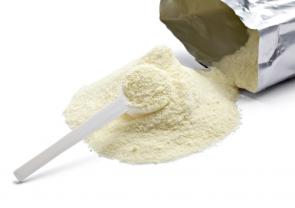 ANZ rural economist Con Williams has cut his Fonterra milk price forecast for the current dairy season by up to 15 cents following recent GlobalDairyTrade auctions and Fonterra's interim financial results.
Williams says ANZ, the country's biggest rural lender, is now forecasting a milk price of $6.10 to $6.15 per kilogramme of milk solids in 2016/17, down from its previous forecast of $6.25/kg MS. ANZ's new forecast does, however, remain above Fonterra's own forecast of $6.00/kg MS.
In the latest GlobalDairyTrade auction on March 22, overall prices gained 1.7%, with Whole Milk Powder up 2.9%. This contrasted with the dismal result at the previous auction two weeks earlier when WMP prices slumped 12.4%, leading an overall drop of 6.3% in prices.
On the same day as the latest auction, Fonterra retained its forecast $6/kg MS price for the co-operative's farmer-owners. This came with Fonterra's interim financial results, where the co-operative trimmed the potential earnings per share by 5 cents, and forecast an unchanged annual dividend of 40c.
Williams points out the focus is now turning towards the opening milk price forecast and advance rates for the 2017/18 dairy season, which will set the tone for farm spending.
"We expect an opening forecast in the high-$5/kg for 2017/18. Cashflow for the average fully shared Fonterra supplier looks to be $5.75/kg MS in 2016/17 and this is set to improve into the low-$6.00/kg MS in 2017/18, using above forecasts, a similar dividend and excluding loan repayments. This improvement is largely driven by improved deferred payments compared with the prior two seasons," says Williams.
"With breakeven for the sector in the low-$5s, the sector is moving back into the black, though hardly flush with cash." 
"A big focus will be debt repayment from the poor 2015/16 season. The sector accumulated circa $1.50/kg MS of debt during this period and this will need to be reduced to improve financial metrics which will be further eroded with interest rates biased higher, and still a large proportion of debt on short-term rates. However, there will be some natural uplift in spending related to cyclical costs that swing with the milk price, supplementary feed, grazing etc, and capital expenditure that was trimmed to unsustainable lows during 2014/15 and 2015/16," says Williams.
He predicts global dairy markets will remain volatile.
"While reduced supply lifted prices in late-2016, supply indicators are now pointing higher. The commodity complex globally still looks vulnerable to a turn in the reflation trade, though each commodity will be influenced by its own supply/demand characteristics."