Results at the latest global dairy auction were far better than had been indicated ahead of time, with overall prices firming 1.7% and the key Whole Milk Powder rising 2.9%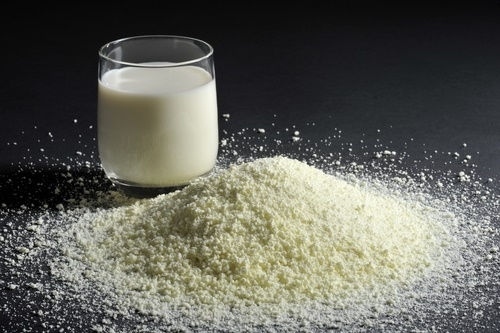 By David Hargreaves
It was only a small rise, but a rise nevertheless for dairy prices in the overnight GlobalDairyTrade auction against pre-auction expectations of another fall.
Overall prices as measured by the GDT Index gained 1.7%, while the key Whole Milk Powder lifted 2.9%.
This contrasts with the dismal result at the previous auction two weeks ago when WMP prices slumped 12.4%, leading an overall drop of 6.3% in prices.
AgriHQ dairy analyst Susan Kilsby said going into the auction the NZX Dairy Derivatives market was factoring in a 6% drop in the price of NZ supplied regular grade WMP with a May delivery date. But instead WMP lifted across the board.
Regular grade WMP for all delivery periods was priced in at US$2,830/t or US$2835/t with the higher grade product selling at an additional premium. The WMP Price Index lifted 2.9% with product selling at an average price of US$2,855/t.
"It was a particularly good result for WMP considering that there was 9.7% more WMP available at this event.
"For the market to absorb the extra volume available and to pay a higher price for it is an outstanding result and a complete turnaround from a fortnight ago."
The NZX Dairy Derivatives market has already reacted to the results with WMP futures trading up sharply this morning. The April contract lifted US$280 in early morning trading to US$2,880/t. Large gains were also recorded in the other contracts.
"Market fundamentals do support the higher WMP prices but so often the dairy markets are driven by sentiment. There has been a lot of negative sentiment in the market recently so this result marks a real turnaround in attitude."
The biggest negative in the latest auction was the 10.1% drop in Skim Milk Powder prices.
Kilsby says SMP remains a challenge to sell due to the large global stocks of this product.
"SMP prices dropped below the US$2,000/t mark for most grades of product. All of the SMP offered last night by Arla Foods and Amul either didn't sell or didn't move off its starting price. Fonterra product fared a little better with its product generally selling but at low prices. The average price achieved was US$1948/t. 
"There are huge stocks of SMP in Europe and stocks are starting to grow elsewhere. Processors are taking advantage of the high fat prices so have lifted butter production which also means that more SMP is being produced."
Fonterra is currently forecasting a $6 per kilogramme of milk solids price for farmers this season.
Many economists had been predicting a higher level than this, but the economists pared their forecasts after the poor result in the auction two weeks ago.
See here for the full dairy payout history.