The Weekly Dairy Report: A small lift in the milk auction welcome, but the dry and lower production could influence the year's profits more significantly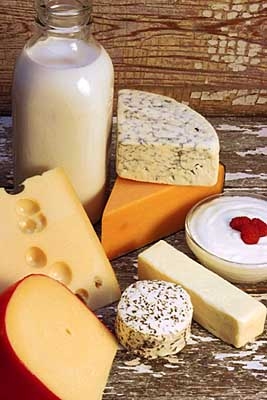 November passes without any rain for the Canterbury province, and last week very hot days dried out dryland pastures rapidly.
Concerns are building for future feed supplies in other regions under the present climate, although the forecasters differ as to the summer prospects.
Advisers urge a reappraisal of summer plans with targets for when to feed out, dry off, cull and go to OAD. They advise not to over graze, apply N fertiliser to boost feed supplies and check the water supply before the long hot summer arrives
Economists are starting to factor in the economic effects of the dry, which could prove helpful for milk prices but negative for production.
And it seems so did the milk market overnight as the auction lifted slightly after four consecutive falls in previous events. The drop in volume offered and impending dry saw buyers competing strongly and prices for powders lifted.
Fats however are still on a downward trend, with butter now $2000/tonne back from its peak only two months ago at US $4575/tonne.
ASB's rural economist Nathan Penny seems certain Fonterra will revise back its 2017/18 milk price forecast - currently it's $6.75  - on Thursday. Penny has adjusted his estimate to $6.50/kg ms and if achieved, is a level all farmers could live with. Fonterra has an announcement due early Thursday morning.
Penny reminds us that over the last two months the weaker NZD has fallen over 4 cents to cushion the fall, but the best guess estimate seems around $6.33 for next year.
National cow numbers drop but production per head improves, as improved feeding and genetics compensates positively to total milk flows.
Changes ahead at Synlait, as its foundation leader John Penno steps aside next year to bring in new blood to take the company forward in the future.
Fonterra announced the contamination dispute with Danone has been settled at arbitration. But shareholders will be grumpy that the $185 million penalty is to be financed from a lower dividend of 0.35-0.45c.
Rabobank's farm confidence survey has taken a big fall, with farmers concerned about how the new government will affect their business, the dairy price fall and the impending dry shaking their optimism for the year.
The Kale versus Beet trials reveal some interesting results, with the lower producing brassica having less negative animal health effects than the higher producing alternative.
Bobby calf numbers processed has fallen this year, as managers rear more animals with beef and wagyu genes to cash in on the beef sectors demand.