Unusual seasonal factors keep animals on the farm, creating shortages and higher prices especially at saleyards. Wool gets another welcome lift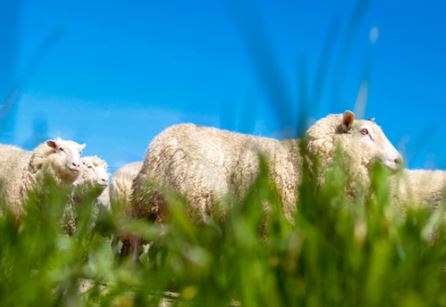 SHEEP
The processing companies may be looking forward to the shorter working weeks around Easter to make it easier to meet production quotas.
Judging by the lack of all classes of finished livestock coming through the saleyards throughout the country farmers are holding onto stock and adding more weight to them while the schedules are holding. (Dairy farmers are also doing their bit by keeping cows normally culled by now and flowing into processors in a normal to dry year on to eat grass and produce more milk.)
Beef and Lamb Economic Divisions predictions are that while for the whole of the 2017-18 seasons lamb numbers processed will be up by +1.3% given that the December quarter was up by +13% there are -2.1% less lambs for the remainder of the season compared to last the 2016-17 season.
Reflecting the demand, saleyards in both the North and South Islands are still getting lambs into the $180 range with Tuakau again hitting $186 for a small number.
WOOL
Wool had a lift at last week's Christchurch sale with crossbred fleece wool averaging $3.12 clean and lambs wool up to a $5.00 average. The finer breeds (Corriedale and ½ bred) lamb's wool ranged from $6.84 to $13.55 prices driven by microns (24.1 to 27.3).
BEEF
The strong process for beef weaners that were experienced last year have been well and truly supplanted this season.
Stortford Lodge, one of the major centres for weaner sales had its first major weaner sale last week with over a 1,000 steers put up for offer. Top price was $4.45 with most breaking the $4.00 mark a +16% jump on last year. This puts a reasonably grown weaner over the $1,000 mark. Happy days for breeders.
Heifers with lower body weights are hitting $4.60 at some saleyards.
Processing numbers for cattle are following a very similar trend to sheep, with after a +15% leap in the December quarter numbers processed, numbers are predicted to be -4.7% down overall for the remainder of the season. The exception to this appears to be bulls with an additional +5.5% still available above the five year average.
DEER
After a period of quiet the venison schedule has taken another move forward with Alliance Meats hitting the $11.00 mark. This is nearly $3 ahead of the same time last year.
Venison prices are being driven by a double whammy with more demand, especially from the US and less stock available to fill it. Production levels for the year ending 2017 were -15% down on 2015 and -3% on 2016