Despite politicians piling in, the red meat industry launches new branding and product story campaigns. Lamb prices rise. Beef prices hold. Deer prospects improve further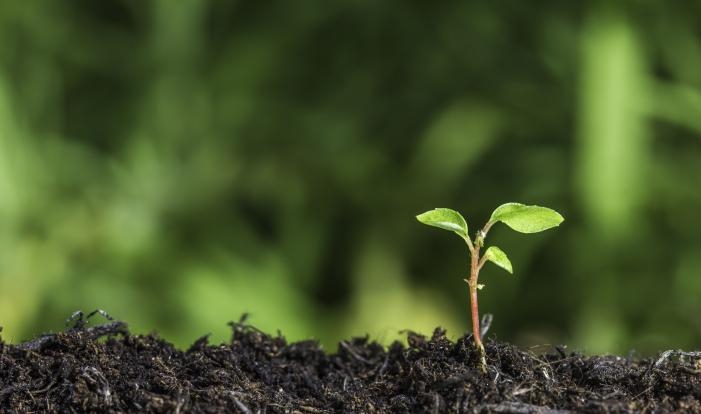 It's been a tough week for most farmers and they must be feeling a little picked on. Such is the nature of farming in the 21st Century.
However, while the politicians have been having their way some good things have been happening. Beef+Lamb NZ are continuing down the path of promoting all that is good about New Zealand meat products with it's "Taste Pure Nature" promotion.
Pushing back against the alternative proteins threat, Beef and Lamb NZ have been partnering with meat processors to get New Zealand's story in front of consumers. Bringing back memories of the Wools of New Zealand brand which become so well recognised, brand assets will be available for New Zealand exporters to use in all markets with the brand appearing on packaging, advertising and other material by the end of the year. Hopefully more success will be derived than wool got.
To be considered eligible for a licence to access these 'assets', a meat company must be part of the New Zealand Farm Assurance Programme (NZFAP) or have an ISO/IEC 17065 accredited Farm Assurance Programme which is independently audited.
Alliance Meats did not join into the NZFAP but they do have a ISO/IEC 17065 accredited Farm Assurance Programme so presumably and hopefully that includes them in the branding programme to provide a common front for all new Zealand quality meat products.
Beef + Lamb New Zealand will be hosting a series of meetings for farmers to learn more about the Red Meat Story and Origin Brand in the coming months.
A new product for livestock farmers is about to come onto the market to aid worm parasite control in all pasture gazing animals. Called BioWorma it uses a natural strain of fungus – Duddingtonia flagrans – which seeks out and traps the larvae of parasites such as Barber's Pole Worms, Brown Stomach Worms, Black Scour Worms and Thread Worms. It acts by substantially reducing the numbers of infective worm larvae (including multi-resistant larvae) emerging from manure onto pasture. When fed to animals, the thick-walled spores remain inert (having no effect within the host animal) and resist digestion, passing through into the manure. There they germinate and form trapping organs that capture, paralyse and consume emerging infective worm larvae (including multi-resistant larvae). The spores are safe, non-toxic and residue-free. Developed in Australia it sounds almost too good to be true and no doubt judicial use will still be required to prevent worm resistance perhaps developing.
 Finally, it was noted a little backlash that farmers shouldn't be complaining about a 40% share of the mycoplasma. MPI reminded me that annually farmers spend about $366 million in levies to MPI. This entitles them to feel grumpy about potentially having to front up another $400 million for mycoplasma bovis.
SHEEP
Prices at saleyards and on the schedule have made small but meaningful gains. This indicates that processors still have some cash in their pockets to try and gain a share of the dwindling supply of lambs. Store lambs are getting up to $145 in the yards while prime lambs are up to $170 per head. Cull ewes are also still getting high prices with good ewes achieving $170.
Last week in the Maniototo (Central Otago) over 17,000 lambs were put up for offer with most finding homes under the hammer. Top prices were $172 for heavy prime lambs and down to $80 -$95 for lighter store lambs.
BEEF
Prime cattle schedules have held this week again but cows in particular are slipping down. Given the decline in the US market, this is not surprising. Last year over 11% of US beef production was exported, with China back in the mix prior to the trade war threats, this year was looking to surpass that figure. However, given the current trade situation it's now anyone's guess how this will pan out.
An interesting comment coming out of the US is that it costs producers US$200- $250 to produce a carcass to fit the Chinese parameters due to keeping them free of growth promotants such as beta-agonists. An interesting reminder to New Zealand producers over the value of the clean image our products have. 
The falling Kiwi dollar against the USD will be helping slow the decline and with Westpac predicting a 68c Kiwi later this year prices may not go much lower ... maybe.
WOOL
The upwards trend experienced in the last few sales has continued last week at the Napier sale with small upward movements for most wool categories. Lambs' wool was the exception but holding as the last of the season's lamb clip comes through.
DEER
Business as usual with prices still at the record levels of previous weeks. This is the 10th week the $11 per kg mark has been standing. Deer farmers will be starting to get used to it.
The Deer Industry NZ CEO is reported as saying that since 2011 the average hind herd has increased in size from 330 to 407 with similar increases in stag numbers. With the slaughter ratio sitting around 48% hinds-to-stag this also points to more hinds being held back to increase numbers.