Finance Minister Grant Robertson is tasking Treasury and MPI with investigating establishing a fund to 'get ahead' of biosecurity threats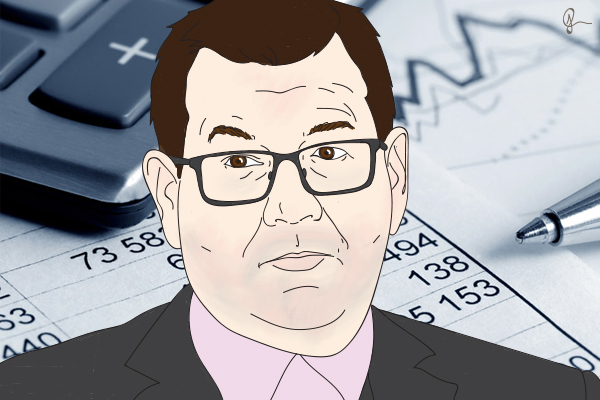 New Zealand farmers are seeking details on a proposed Earthquake Commission-like fund for biosecurity threats, which the Minister of Finance says they may have to contribute to.
But Federated Farmers' vice president Andrew Hoggard is worried that the fund would see farmers hit by yet another tax.
Speaking to TVNZ's Q&A on Sunday, Grant Robertson said the Government was considering establishing a fund to help New Zealand "get ahead" of any biosecurity threats.
He said the fund could look like the Earthquake Commission and Accident Compensation Corporation, which look to plan ahead rather than "scrambling around."
"We are seeing an increasing number of biosecurity incursions into New Zealand and we are in a very reactive stance when they come in."
He has previously outlined the bacterial disease Mycobacterium bovis, which has infected tens of thousands of cows across the country, as a major area of concern.
The Government has committed $85 million to the frontline response, but Minister of Agriculture Damien O'Connor has estimated the cost of eradicating the disease could be up to $1 billion.
Robertson has asked Treasury and the Ministry of Primary Industries to investigate establishing a fund and look into how much the Government and primary sector players would contribute.
Hoggard says Fed Farmers is waiting on more details and is expecting to be consulted before anything is officially decided.
But he raises concerns about the fund adding yet another cost to farmers.
At the moment, a Government Industry Agreement (GIA) exists between primary industry groups and the Government, which shares the decision making and costs of managing biosecurity threats.
The new fund proposed by Robertson, in combination with GIA and the taxes farmers already pay, would mean farmers would be getting "whacked three times," Hoggard says.
"I would hate to see doubling up between GIA and any new fund, we don't need to recreate the bloody wheel."
Opposition biosecurity spokesman Nathan Guy is also questioning a new fund, given GIA was set up to deal with exactly this issue.
He says although biosecurity is important, it's not fair for farmers to bear even more of the costs.
Like Hoggard, Guy is waiting for more details of Robertson's proposed fund to be detailed.