Westland Milk strategy review casts a wide focus to find higher value add. Vets issue no-transport advice for MPB herds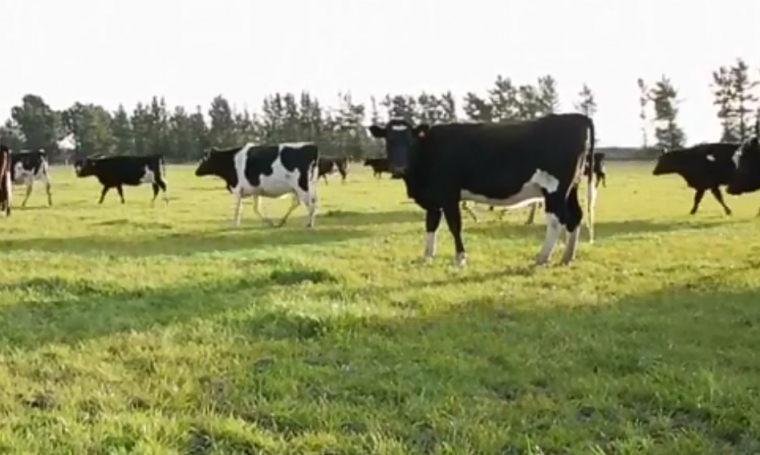 By Guy Trafford

After the focus on Fonterra last week, Westland Milk Products (WMP) is also looking at their capital structure and the options of how to access capital for future expansion.
The strategic review is an important step to strengthen Westland's position for the future.
The board has appointed some heavy hitters with Macquarie Capital and DG Advisory considering potential for future capital and ownership options that will create a more sustainable capital structure and support a higher potential pay-out. Hemmed in by the Tasman sea on one side and with multiple competitors on the other, WMP have limited options for expanding their production base. This makes comments made by their CEO Toni Brendish in December last year have more relevance in regard to moving towards a strategy adopted by WMP. This included the phrase 'nourishment made beautiful for generations', which deliberately doesn't limit the organisation to producing only dairy products. For example, products from plant protein or other animal protein could be processed by the existing WMP factories.
Historically WMP has based its business around bulk butter however, it now has a far greater focus on the consumer and branding as shown by its foray into the domestic market with its WestGold butter which is now third on North Island butter sales.
Brendish came from a background of sales and management into Asia with Danone, the large France based dairy company. Since her arrival in 2016 WMP finances have turned around from being a potential cot case to the point now where they are highly competitive with a $6.75 - $7.00 indicator price for the 2018-19 season. And without a heavy shareholder price for farmers to meet - although, given the review, this may be an Achilles heel for the company. However, they at least are not encumbered to the same degree with regulation as 'big brother' Fonterra are.
Further to show that WMP are serious about moving into the higher value add was the relationship created back in January this year with Southern pastures who bring a potential 4 million milk solids and perhaps more importantly close links with Lewis Road Creamery who have made a considerable impact on the domestic market and now are looking off shore for further expansion.
 Another company who is normally considered synonymous with dairying is MyFarm however, their latest equity offer to investors is for a hops farm in Nelson, quite a departure from their traditional model. Perhaps attracted by the growth in demand for craft beer over milk.
MPI have responded to enquiries about transporting heavily in calf cows affected by mycoplasma bovis. New Zealand Veterinary Association members have been asked to certify late-gestation cows as being fit-for-transport to slaughter premises. NZVA advised members not to certify within four weeks of the planned start of calving, even if the cows were caught up in the mass culling required to eradicate the disease. The no-transport advice applied to travel of more than two hours between properties or to the meat works for slaughter, NZVA chief veterinary officer Dr Helen Beattie, of Dunedin, said in a statement. The key part of this statement is the two hour limit as there will be plenty of dairy farms that bring home cows from winter grazing within the four week guidelines, but, mostly, closer to home.
Finally, chairpersons' around the country risk getting into Shane Jones firing zone at their peril. First, we saw John Wilson stand down as Fonterra's Chair and today we see Dame Therese Walsh, currently TVNZ chairwoman, will replace existing Air New Zealand chairman Tony Carter as he is to retire in September 2019. This seems rather a long lead in, perhaps part of a softening up process.