Rabobank NZ commissions independent report to probe its governance and management frameworks & the extent of its independence from the Rabobank Group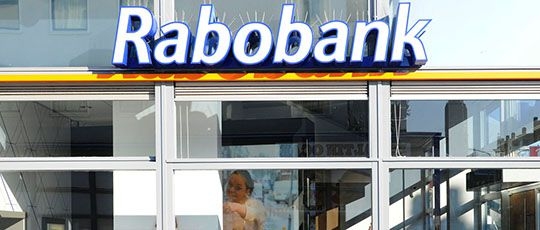 Rabobank has confirmed what interest.co.nz reported last month, that the Reserve Bank has requested an independent report into the rural lender's governance and management.
Confirmation comes in the general disclosure statement issued on Friday by Coöperatieve Rabobank U.A. – New Zealand Banking Group.
"The Registered Bank is the parent company of the global Rabobank co-operative group, with operations in 38 countries, including New Zealand and Australia. The Rabobank New Zealand Banking Group has a network of 32 offices in New Zealand and employs over 300 people. Two of Rabobank New Zealand Limited's independent directors and the Banking Group's CEO are resident in New Zealand," the disclosure statement says.
"The Banking Group has an outsourcing arrangement in place that governs certain operational services provided by its Australian affiliate. Having regard to the Banking Group's regional and global links and at the request of the Reserve Bank of New Zealand, Rabobank New Zealand Limited has commissioned an independent report to consider aspects of its governance and management frameworks and their operation, the extent of their independence from the Overseas Banking Group and their consistency with the current expectations of the Reserve Bank of New Zealand."
When interest.co.nz asked about this last month both Rabobank and the Reserve Bank declined to confirm or deny the independent review.
The Rabobank group operates on a regional basis in Australia and New Zealand, effectively as one organisation. The NZ bank's eight member board, chaired by Henry van der Heyden, is comprised of the same eight people who sit on the board of sister bank, Rabobank Australia Ltd.
Interest.co.nz has been told key decisions are made by an Australian executive team featuring just one Rabobank NZ employee being the local chief executive, who effectively reports to the regional CEO in Australia. Rabobank NZ pays Rabobank Australia an annual management fee, which was $32 million last year, for services including the use of its sister bank's computer systems. Rabobank NZ is understood to have just one IT person on the ground in NZ who provides desktop support.
Three years ago Rabobank told the Reserve Bank it would be the most adversely affected bank by proposed changes to the regulator's outsourcing policy, and China is the only jurisdiction, aside from New Zealand, where the Rabobank group operates that requires banks to maintain data separately within that jurisdiction.
Asked who is doing the independent report and when it's likely to be completed, a Rabobank NZ spokesman said; "The bank does not have anything further to add to what has been published in our general disclosure statement."
*This article was first published in our email for paying subscribers early on Monday morning. See here for more details and how to subscribe.