Shifting from commodity production styles to meeting targeted consumer demand will require big shifts and a wider view of what the market really is, says Guy Trafford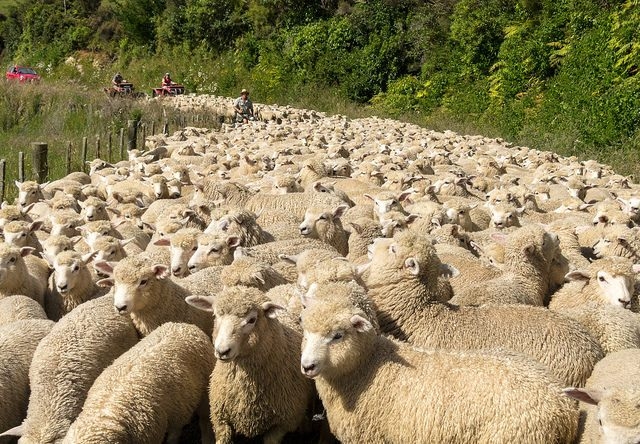 By Guy Trafford

Farming has provided a great life style and an adequate living for hundreds of thousands of New Zealanders for many generations. Over time the products on farms have transitioned from subsistence in the very early years to commodity production to in recent years aiming to produce to meet certain market specifics to gain premiums from consumers.
The move to meet what consumers want is still only in its infancy and by and large most farmers focus on producing the most product at least cost and rely upon processors to find markets for these products.
This attitude and approach has been at least in part successful, however, if New Zealand farmers wish to extract the best possible return from products they need to embrace what the markets want and do their utmost to meet these requirements. However, there still seems to be an attitude of the market having to meet our requirements. This permeates not only farmer thinking, but also that of many of the processors.
By and large New Zealand primary exports are still sold as commodities. Yes, they do have more value added than they did a generation or so ago but largely for most processors not a lot has changed over the years. Most of the gains made in recent years has been a result of the advent of China into the higher value foods rather than achieving more desirable products.
To move the primary industries to achieving better returns a new paradigm needs to be adopted where the consumers indicate what they want, and producers then aim to meet those requirements. This is going to take a change from processors and producers alike to be led by the consumers. At the moment 'we' consider our selves to be market led, and we are, but only for those products we assume the consumer wants and what suits us to produce. The days of producing a product and then going out and finding the best market should be well behind us if we wish to maintain a quality of life into the future.
With Federated Farmers wanting to lead discussions about using GE to lift production rather than investigating whether what we are producing are the right products shows we or at least sectors still have a way to go to get our thinking in the right direction. Relying upon serendipitous events will only take us so far.
Just to prove the exception to the rule, the last remaining Awatere sheep and beef property is set to sell for grapes. Thirty-three years after the first commercial planting of grapes in the Awatere Valley, the district's last remaining substantial sheep and beef farm is up for sale. Bare land in the Awatere Valley has changed hands recently as high as $70,000 per hectare.
Markets
The dominant news around markets this week has been around the falling New Zealand dollar. This is occurring on the back of a stronger than expected economic results coming out of the US. With the kiwi at 64.49 cents against the US dollar. This is the lowest the kiwi has been since January 2016. ANZ economists are predicting that it will go down to 62 cents by the end of the year. Most of the volatility around the dollar is coming from the US end although the China verse US trade debate is affecting New Zealand with our strong reliance on China. When compared to the Australian currency the New Zealand dollar has been very stable with only a 1% - 2% variation over recent months.
However, despite the falling dollar most schedules have taken trims, and none monitored have shown any increase.
SHEEP
Lamb decreased by 10cents per kilogram from one of the large processors, mutton prices held after having a drop in previous weeks. The saleyards continued to drop with no recordings of any new season's lambs coming through as yet.
WOOL
The slide which started at the beginning of the new season has continued, although bucking the trend for a change has been the coarser end, of the coarse wools, which had a perceptible lift.
BEEF
A similar story to sheep meat with no lifts and cuts of up to 15cents per kilogram for the manufacturing grades, notably bull and both prime and manufacturing grades of cow. Saleyards prices for prime grades of steer and heifer have held, no doubt to supply domestic markets.
VENISON
No changes this week.