Guy Trafford assesses how the Tax Working Group report would change signals to farmers, and how they are likely to respond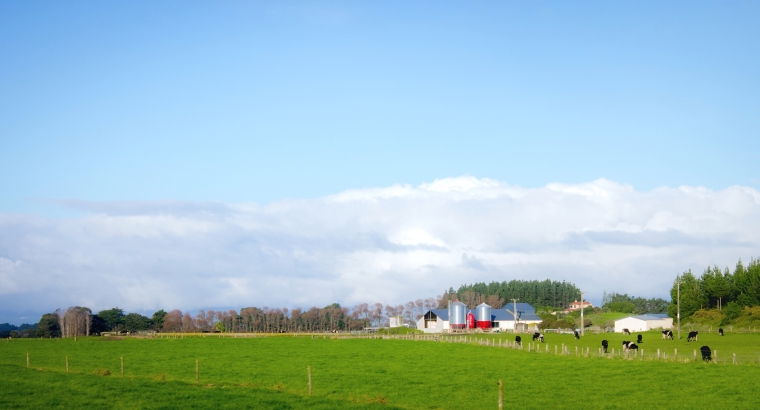 By Guy Trafford

Given the signals that have been coming out from the Tax Working Group over the last few months there haven't been too many surprises as to what was revealed today. That may, probably will, come after the politicians have had their play with it.
From a farming perspective there are some pluses and minuses.
Succession planning
The roll over clause is attractive, but liable to alter land/business selling behaviour. It is only available as a succession tool in the event of the assets being passed on after the death. It is then made a liability in the event of the next generation deciding to sell at which point the value goes back to 2021 or whenever the older generation first took over the land. (April 2021 is when the earliest point to value assets is likely to start). This may/will make passig land/assets on post death a lot more attractive than selling, either to the next generation or to a new outside owner. Both of these options will attract a 33% tax. This put family succession plans into a bind. Succession is hard enough to organise at the best of times with the older generation trying to generate enough income to live on while still providing a workable pathway for the next generation. Options such as leasing may be seen as more attractive moving forward. There may also be an increase in sales between now and 2021 as potential sellers try to 'get out before the new regime comes in. The reduced attractiveness to sell on the open market is likely to assist in reducing land values and this may reduce CG's for a while.
Curtilage
Given that the farming business and land are liable, but the family home is not then issues around the 'farm house' comes into question. Known as the curtilage and already identified some this may be identified it is the home and its immediate surrounds, such as the garden and driveway etc. In our huge estate of 10.3 ha (the 0.3 is important as it has triggered a Farm Environmental Plan). If the total value is, say, $1 mln and the curtilage is valued at $ 0.5 mln then the remaining $0.5 mln is what Capital Gains could be applied to. It starts to get murky when we consider that 20% of the home has been used as the farm office and has been claimed as tax deductible for R&M, rates, power and telephone etc. So, in my mind that 20% should be added onto the land that is liable.
Fiscal Drag
This is the steady increase in income mainly due to inflation adjustments to maintain purchasing power but with no corresponding decrease in the tax rate to take in account  the 'higher' income and therefore tax rate, but a reduced value of a dollar thereby, particularly for lower incomes an increasing tax burden with less purchase value. With the CGT there is going to be no adjustment in values for inflation. This is to keep rates inline with the existing system which only get adjusted very infrequently, but given the time frames involved in selling land the inflation component is likely to be considerable. For instance, a $1 mln asset at year 1 through a 2% average inflation rate needs to be worth $1.486 mln after 20 years to maintain its value. This in a pure (and common) sense is not capital gain, however it is proposed that it will be treated as though it is.
Environmental taxes
Keeping this brief as this is likely to be driven far more by political biases and could go a number of directions. However, it is highly likely the ETS will come in most likely staged over time to provide some time for adjustments. This also applies to nutrient and water taxes. The capturing of farm/business externalities will appeal to a large sector of the electorate. The unfortunate for farmers as price takers they are unable to pass these costs onto the consumer, who arguably along with farmers are beneficiaries through lower food costs. Only by a reduction in production are prices likely to go up and that will be as a result of producers exiting their industries.
Any offsets?
One of the major issues to be dealt with is if the changes with the CGT (this doesn't apply to the 'environmental taxes) are meant to be "fiscally neutral". And, given $8 bln is meant to be brought in over the first 5 years, will this cover the new additional costs given some of the new complexities in getting established? If not, then it is likely that we may not see any immediate reduction in existing taxes to maintain the Governments financial requirements.