Guy Trafford lays out a specialist approach that some parts of NZ agriculture are turning to, and notes that Fonterra recently seems to be pulling back from seeking high-end margins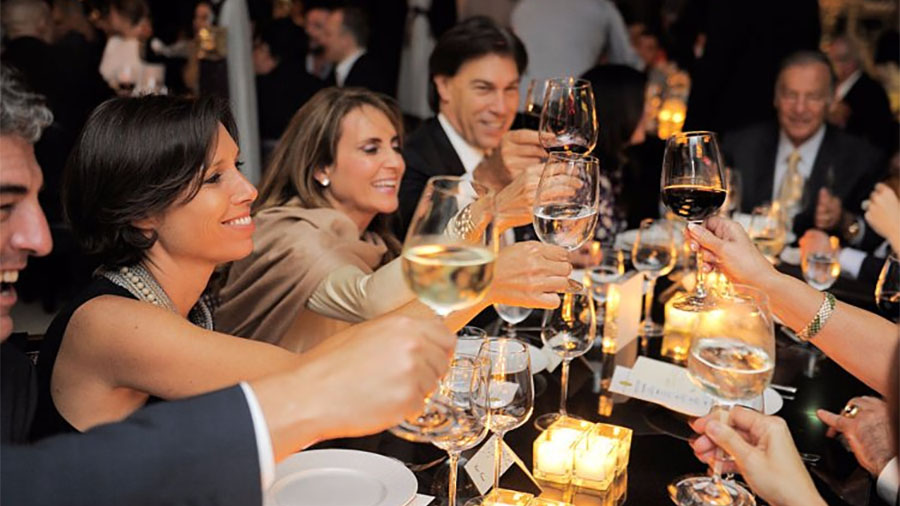 Agriculture is being bombarded by a plethora of reports and conferences highlighting, if not impending doom, then at least a bumpy road ahead.
Recently Christchurch hosted the Grow 2019: the Boma NZ Agri Summit a futurist look at where agriculture could or should be going. Multiple drivers are making conferences such as this more relevant than ever before.
One compelling fact is that the world needs to produce more food in the next 30 years than has been produced in the total of agriculture's past. In conjunction with this agriculture needs to be conducted in a sustainable way to preserve our resources and maintain lifestyles.
The way forward to use a term borrowed from UNESCO by Rod Oram is the Sixth Wave where production will not only be sustainable (because it has to be) but also restorative. The challenge is going to do this while meeting the challenge of laboratory grown food, be it meat or milks which can be produced/manufactured for a fraction of the cost and resources of existing foods.
Some believe using GM or GE in the production system is the way to go. In my view if we adopt this path we have already lost the race.
Our only competitive advantage in the future will be producing food that doesn't come out of a petrie dish or Frankenstein's lab or modified by man as with GE be it real or only a perception.
While this may seem to be overstating the case, it is consumers who hold these views about the mass manufacturing of food (I find it difficult to call it production) that are going to be the 'discerning consumers' of the future to be courted for New Zealand agriculture. Whether the food production is meat and milk based as it is at present or whether it is taken over by horticulture and arable products will largely be determined by the market but the purity of these products should be decided by New Zealanders who have a goal of producing the best possible 'natural' food that obtains the highest return possible and if that means only supplying the most discerning 1% so be it.
In reality, New Zealand will really only need to supply about the top 0.2% of the world population to utilise most of our production.
This is reassuring as the majority of consumers (despite much of their rhetoric within broad guidelines, i.e. it is safe, doesn't destroy the earth and meets nutritional needs) will go for cost every time especially if finances are tight and there are competing needs for it and lets face it that is the vast majority.
Competing on cost with new 'manufactured' foods will be a waste of time.
However, shortening the value chain to get more back to the producer will be essential as will be being able to promote 'our' point of difference.
Beef and Lamb NZ seem to understand this stance and are moving their marketing approach in the right direction.
Fonterra in their back to basics and seemingly sticking to the commodities route seem to be stuck in a time warp which is likely to se see them left behind. Hopefully, the current phase they are working through will just be a temporary pause to allow them to catch their breath before moving on into the new world.
The advantage New Zealand has, at least for the moment, is a story that other producers cannot match, and it is the story that that the 0.2%ers are looking to spend their money on. Everything else will be able to be purchased at a fraction of the price.
New Zealanders have a choice, "leave it to the market" as an ex-politician was overheard muttering, or be proactive, create a strategy and drive it forward from the paddock up.
In my view leaving it to the market is a very risky proposition.
New Zealand has seen good markets undermined from within, foreign governments erect trade barriers and New Zealand sacrifice long term gains for short term benefits.
For agriculture to remain as a or the key driver of our economy it is going to take a cohesive approach with clear objectives, and they need to be able to benefit all. Then we will have a story to sell to the world. Minister for Primary Industries Damien O'Connor appears to understand this based upon his rhetoric, so with the budget approaching it is now time for the government to show some leadership beyond the rhetoric and start getting some runs on the board.
With a recent report showing that 92% of farmers are focusing on making their farms more environmentally sustainable and most agreeing that climate change is occurring and mankind has had or does have a role in this shows that farmers are in the right headspace to accept the challenges coming at them going forward.
They will need to be as these challenges are going to come thick and fast.