RBNZ increases its supervisory monitoring of BNZ and applies a 'precautionary' $250 mln increase to its regulatory capital requirements following the identification of weaknesses in BNZ's capital calculation processes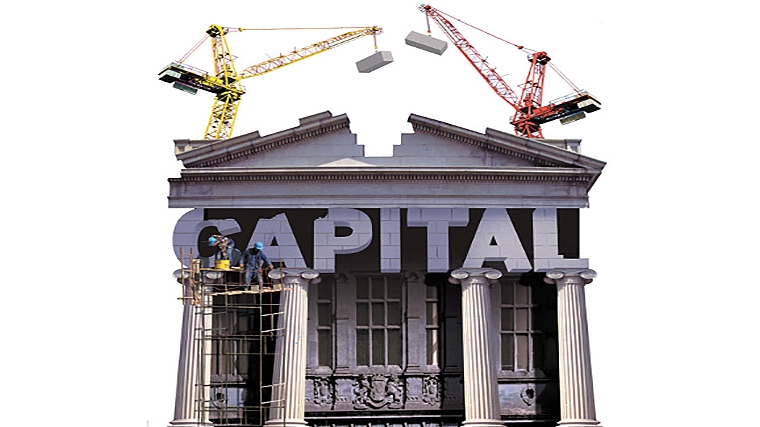 The Reserve Bank says it has applied a "precautionary adjustment" to BNZ's regulatory capital requirements, being a $250 million increase.
This follows errors identified by BNZ whilst conducting a remediation programme started last year and expected to continue into next year. The errors included three capital calculation errors resulting in misreported risk weighted assets over a number of years, the Reserve Bank says.
The Reserve Bank says BNZ hasn't been in breach of minimum capital requirements at any point.
In May last year interest.co.nz reported that BNZ had restated historical regulatory capital adequacy ratios reducing them by up to 34 basis points after disclosing a data error had, since 2003, led to it incorrectly calculating unutilised credit limits for some loans, mostly to business customers. At that time BNZ said the problem was identified in March 2018 and meant BNZ considered itself in breach of its conditions of banking registration with the Reserve Bank.
Then in July 2018, BNZ says it identified that it had not been recording certain contingent credit limits when calculating the risk-weighted assets of a small number of business lending exposures. This, BNZ said, resulted in an overstatement of capital ratios "by no more than three basis points in prior financial reporting periods". BNZ again considered this a breach of the conditions of its banking registration.
Following the errors the Reserve Bank says BNZ is required to increase the risk weight floor of its operational risk capital model from $350 million to $600 million capital. The $250m increase is described as a supervisory capital overlay.
In the Reserve Bank's statement Deputy Governor Geoff Bascand says given the likelihood that further compliance issues will be discovered during BNZ's review and remediation, the regulator regards a precautionary capital adjustment as prudent.
In a response from BNZ Sam Perkins, the bank's Chief Risk Officer says; "We hold ourselves to the highest standards at BNZ and are disappointed to have not met RBNZ's requirements. The temporary and precautionary nature of the increased minimum capital requirements from RBNZ acknowledges the significant amount of work underway at BNZ to strengthen our processes, and that we have self-reported issues when we have found them. We are making good progress on addressing this issue and expect to have it completed next year."
Problems emerge through review of director attestation regime
The Reserve Bank goes onto say that its 2017 review of the bank director attestation process showed many banks were attesting to compliance on the basis of negative assurance, that is they didn't have evidence to suggest that they weren't in compliance.
"Breaches are now being identified as banks review their governance, control and assurance processes and move from a negative assurance to a positive evidence-based assurance framework. Over the past year, a number of banks have disclosed breaches of their conditions of registration. Many of these have related to errors in the calculation of their regulatory capital or liquidity which, in some cases, have gone undetected for a number of years, says Bascand.
"We are reassured by BNZ's response to the issues along with the independent oversight from PwC," Bascand says. "BNZ has committed to providing the Reserve Bank with regular and timely updates of the details of issues as they are discovered and the remedial activity as this work progresses. The additional capital overlay will be removed when remediation is complete. It is the Reserve Bank's expectation that the current review will identify all outstanding compliance issues and potential breaches."
In May the Reserve Bank revoked ANZ NZ's accreditation to model its own capital requirements for operational risk, citing a persistent failure in controls and the director attestation process at the country's biggest bank dating back five years.
In August Kiwibank disclosed two breaches of its conditions of bank registration. The first stemmed from incorrectly calculating some off-balance sheet credit exposures that form part of Kiwibank's capital ratio calculations. The second related to calculations of regulatory liquidity ratios being core funding, one-week mismatch and one-month mismatch. Kiwibank said a review showed it had been non-compliant since 2010 when the liquidity requirements were introduced by the Reserve Bank. Kiwibank said the breaches emerged after it initiated a review.
"The review is ongoing and further updates will be provided if necessary. The Bank remained above all Board and RBNZ ratio requirements at all times. The RBNZ has not required restatement of any previously reported ratios," Kiwibank said in August.
Over the past year ASB has also disclosed a series of instances where it has not complied with conditions of banking registration. However ASB said in August these hadn't required the restating of its capital ratios.
In September Heartland Bank said it had hired an external consultant to review the calculations of its regulatory capital and liquidity ratios after revealing breaches of banking registration conditions.
Earlier this month the Reserve Bank said that after an 18 month remediation programme, it had decided to allow Westpac NZ to retain its accreditation as an internal models bank. The RBNZ said it would amend Westpac's conditions of banking registration from 31 December to remove the two percentage point overlay that has been applied to its minimum capital requirements since 2017.
The Reserve Bank will release the final decisions in its biggest ever review of banks' regulatory capital requirements on Thursday, December 5.