Document obtained by interest.co.nz highlights the different wave lengths Treasury and the RBNZ are on as they design a deposit protection regime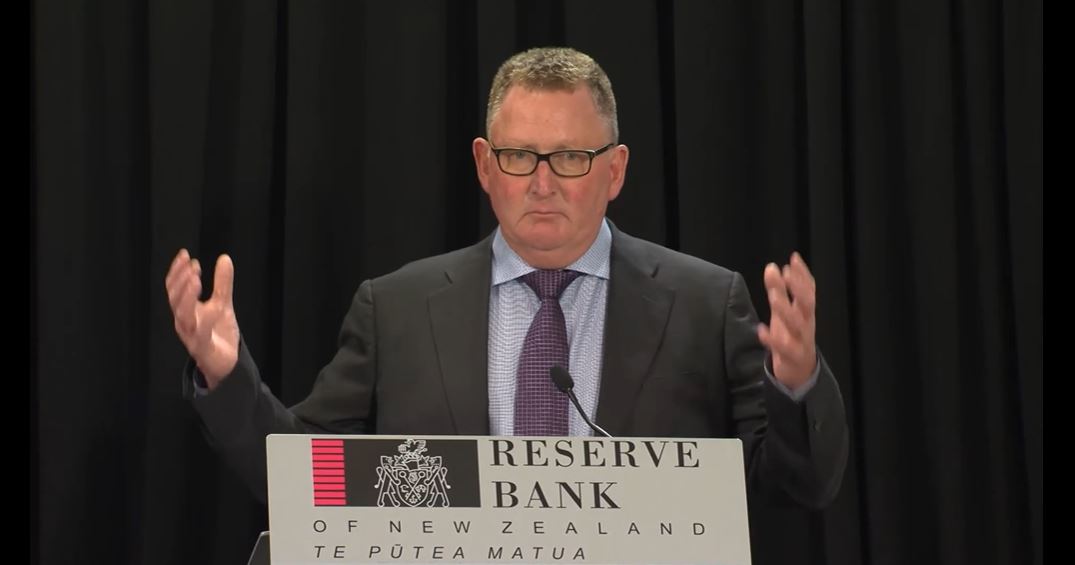 By Jenée Tibshraeny
The Treasury advice on bank capital and deposit protection insurance, slammed by the Reserve Bank (RBNZ) for reflecting "deep-seated confusion", has been revealed.
Interest.co.nz has obtained a copy of the advice Treasury provided Finance Minister Grant Robertson on October 5 that prompted the RBNZ to stage an intervention (as reported on here).
The RBNZ on October 8 wrote to Robertson to air its "serious misgivings" about Treasury's "flawed and misguided" advice. 
A copy of the advice, released under the Official Information Act, confirms Treasury wanted the RBNZ to push pause on its bank capital review, so it could be better aligned with a deposit protection regime being designed by both agencies as a part of a review of the Reserve Bank Act.
The RBNZ ignored Treasury and in December announced banks would have to hold a lot more capital to make them stronger.
The pinch now is, the agencies are still required to iron out what a new deposit protection regime should look like, despite it being evident they have completely different views of such a scheme's role in the financial system.
(A deposit protection regime sees banks pay levies into a fund, so that if they go under, this fund can be drawn down on, so depositors get a limited amount of their money back).
Treasury: Deposit protection could lower bank capital requirements  
Treasury in October suggested the RBNZ announce "interim" bank capital levels in December, and clarify that a "final" decision would be made once the revamped Reserve Bank Act is in place.
"One of the purposes of deposit insurance is to reduce the costs of a bank failure to the economy and society. These costs should influence the assessment of bank capital requirements," Treasury said.
It said a deposit protection regime could lower capital requirements "materially".
"Stakeholder submissions to both reviews have strongly called for better coordination between them to ensure an overall coherent policy framework," Treasury said.
However, the RBNZ swooped in and told Robertson bank capital and deposit protection are "distinct policies" that "serve different purposes".
"'Bank capital policy' is the fence preventing bank failure and 'bank resolution' is the ambulance at the bottom of the cliff."
It said Treasury's suggestion to lower bank capital requirements was like saying the fence should be taken down because the metal is needed for a high-spec ambulance.
The RBNZ believed crisis prevention needed to be prioritised above post-disaster clean-up.
It said that if it accepted Treasury's "unconvincing and overstated" "conceptual linkages" between bank capital and deposit protection, and delayed its bank capital changes, it wouldn't be doing its job maintaining a sound and efficient financial system.
Indeed, the RBNZ stuck to its guns, and is requiring banks to collectively hold an additional $20 billion of capital. However, this requirement is being phased in over seven, rather than five years, as initially proposed, and a broader range of types of capital can be used.
But wait, there's more…
Treasury also criticised the RBNZ's modelling, implying its capital proposals set the bar too high for banks.
It said the stress tests the RBNZ did as a part of its review were more severe than those it had done in the past. But even still, the results supported lower capital levels than proposed.
Finally, Treasury suggested the RBNZ treat big and small banks more differently than proposed.  
It said the failure of a smaller bank wouldn't cost society as much, so it "may be inefficient to have non-systemic institutions hold such a high level of capital".
"In addition, for smaller institutions the introduction of deposit insurance would further reduce the economic costs of failure," Treasury said.
Deposit protection regime designed from opposing starting points
While Treasury and the RBNZ have different views of the role deposit insurance should play and how the scheme intersects with other parts of banking regulation, they still need to work together to decide what the regime should look like.  
The RBNZ/Treasury team working on the scheme in July said their preliminary analysis indicated it should have a limit of $100,000. This would mean that if a bank collapsed, people with money deposited in that bank would get up to $100,000 back.
However the team noted the RBNZ favoured a limit of around $10,000. The RBNZ believed deposit protection would only protect the financial system by preventing a run on a bank if all funds were covered. Given this would be too costly, it argued a low limit, designed solely to "avoid hardship", was the way to go.  
Cabinet in December landed on $50,000 as the limit, based on the fact this would cover 90% of individual deposit accounts and 40% of funds (reflecting that the vast majority of New Zealanders have deposits worth less than $50,000).
It's yet to decide exactly which products deposit protection will cover, the amount and nature of prefunding the scheme will need from the industry, the conditions for the government funding backstop, where the scheme will be located, and how it will be governed.
Treasury and the RBNZ will also continue to consult on the possible role of depositor preference, where preferred depositors' claims are paid out before the claims of other unsecured creditors in the event of a liquidation.
An Independent Expert Advisory Panel, appointed by Robertson, is also providing advice on the matter.
Final decisions are expected around the middle of the year.
*This article was first published in our email for paying subscribers early on Monday morning. See here for more details and how to subscribe.