Reserve Bank Governor says banks must not 'just stop lending to everyone' and need to have the courage to 'get out and lend'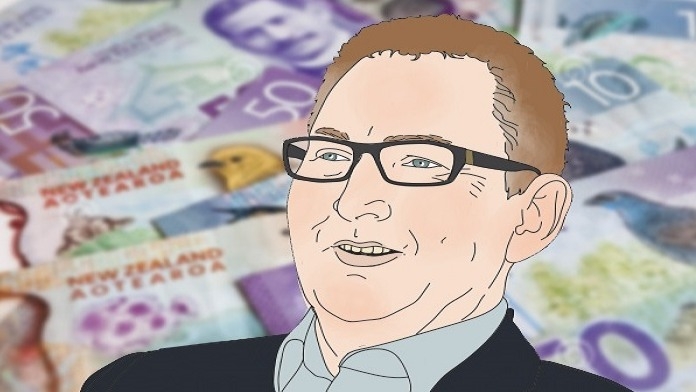 The country's banks will need to make swift decisions about which businesses they have to "let go" during the current virus crisis and make sure they keep lending to others, Reserve Bank Governor Adrian Orr says.
Speaking on RNZ on Tuesday, Orr said: "Banks' real challenge will be doing the quick triage on what is a long term sustainable business - 'what do I need to just let go'. Because they need to manage their overall portfolio.
"We've been saying to them 'get ready to do that' don't just say this is too hard I'm just going to stop lending to everyone."
Orr said a second challenge for banks would be to have the courage "to actually get out and get among businesses and lend".
Businesses were going to need support and be able to talk through the issues with banks, and with the banks saying: 'Hey look we can help you through this'. 'We can do this', he said.
Orr conceded it was possible as we got further into the economic downturn that banks might put the "shutters" down on lending.
"I think there is a risk. And that's why we've been working to try to mitigate that risk.
"Put it this way: They [the banks] won't be able to blame anyone else other than themselves.
"We have really opened our shoulders up around saying: You've got the head space, you've got the room, you need the culture and the conduct that we've been talking about for the last few years to get out and think about the long term economic well-being of your customer, which equals the long term economic well-being of your shareholder."
Having slashed the Official Cash Rate from 1% to just 0.25% and promising to keep it there for 12 months, the RBNZ has signalled that the next likely monetary policy move will be to buy Government bonds on the secondary market, which will inject liquidity into the system.
Beyond this, Orr says there's a number of other things that the central bank will be able to do potentially to assist the banks.
One thing for example would be to buy the banks' assets under the RBNZ's 'term auction facility'. This was done during the Global Financial Crisis and assisted the banks "significantly", Orr said. This basically involves taking a parcel of bank mortgage loans, bundling them up, and putting them on the RBNZ balance sheet. The bank gets cash. 
Another possibility is for the RBNZ to provide term lending itself. "We can do it direct," Orr says, by going straight into markets to provide core term lending.
And another potential is for the RBNZ to swap floating interest rates for a fixed interest rate term. This frees up capital in the 'foreign exchange swap market'.
Orr praised the banks for a "remarkable quick reaction" in terms of cutting rates after the emergency OCR cut on Monday. He said the RBNZ was keeping "very close" to the banks.
"We spend an enormous amount of time and even more at the moment ensuring that they are behaving how we need them to behave.
"They are in every household in New Zealand those banks and they have the ability to reach out and be incredibly useful through the long period of time.
"What we've seen in the past is that banks themselves if they start contracting because of some other short term concern then that can lead to the negative circle rather than a virtuous circle. So we are working close with the banks."