Bank for International Settlements paper points out the financial stability implications of mortgage deferrals will be driven by the extent to which borrowers are willing & able to repay once 'holidays' end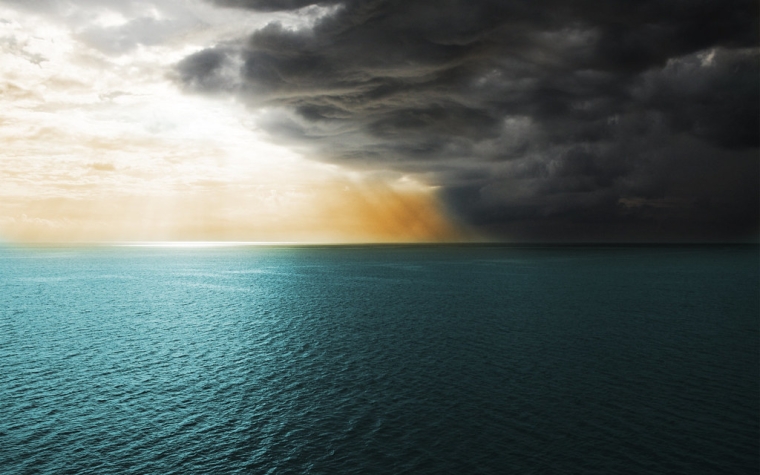 Although they are providing an "indispensable lifeline" to borrowers impacted by Covid-19, mortgage deferrals increase future risks to both borrowers and banks because the missed payments are not forgiven and must be repaid, a paper from the Bank for International Settlements (BIS) points out.
 In New Zealand in late March a mortgage deferral scheme was unveiled for borrowers whose incomes have been affected by Covid-19, offering relief for up to six-months on interest payments or payment deferral. Similar schemes were unveiled around the world as Covid-19 took a grip.
Rodrigo Coelho and Raihan Zamil of the BIS's Financial Stability Institute have cast an eye over the schemes in a report entitled; Payment holidays in the age of Covid: implications for loan valuations, market trust and financial stability. 
"Payment deferrals increase future risks to both borrowers and banks, as the missed payments are not forgiven and must be repaid," Coelho and Zamil say.
"This can lead to a situation where the missed interest payments are added to the loan balance, resulting in a higher debt repayment burden for borrowers, once the payment holiday period ends. At the same time, IFRS 9 [International Financial Reporting Standard 9] allows banks to recognise interest income on these missed payments, raising prospective risks if borrowers are ultimately unable to repay."
"In addition, if the payment moratorium is lengthy, the deferred interest payments that are added to a borrower's loan balance and the corresponding amount that are recognised in banks' interest income accounts will increase, accentuating medium-term risks for borrowers and banks," say Coelho and Zamil.

"The extent to which these risks materialise, and how they affect the accounting classification and measurement of loans, depends on two factors: first, the borrowers' ability to repay the debt once the deferral period ends; and, second, the availability of collateral support, including the existence of public guarantees that back the underlying exposures."
According to New Zealand Bankers' Association figures as of June 2, 63,486 customers had reduced loan repayments either by shifting to interest only, reduced principal and/or interest repayments on $20.2 billion of loans. A further 54,650 customers had deferred all loan repayments on loans worth $19.3 billion. That combined $39.5 billion is equivalent to 14% of the $280.759 billion worth of outstanding home loans as of the end of April, against the backdrop of rising unemployment.
Coelho and Zamil note that the financial stability implications of payment deferral programmes will be driven by the extent to which borrowers will be able and willing to repay their debt obligations once the payment holidays expire, especially in the absence of a public guarantee.
"The famous American investor, Warren Buffett, once said 'It's only when the tide goes out that you learn who has been swimming naked.' The cumulative impact of Covid-19 and payment deferral programmes on bank balance sheets depends on many factors and will only become apparent over time. Therefore, the timely classification and measurement of credit risk is critical for banks to provide confidence to supervisors and their stakeholders on their financial health. Delaying loss recognition until the tide goes out may leave banks and supervisors with fewer options for dealing with the repercussions," say Coelho and Zamil.
The table below comes from Coelho and Zamil's report.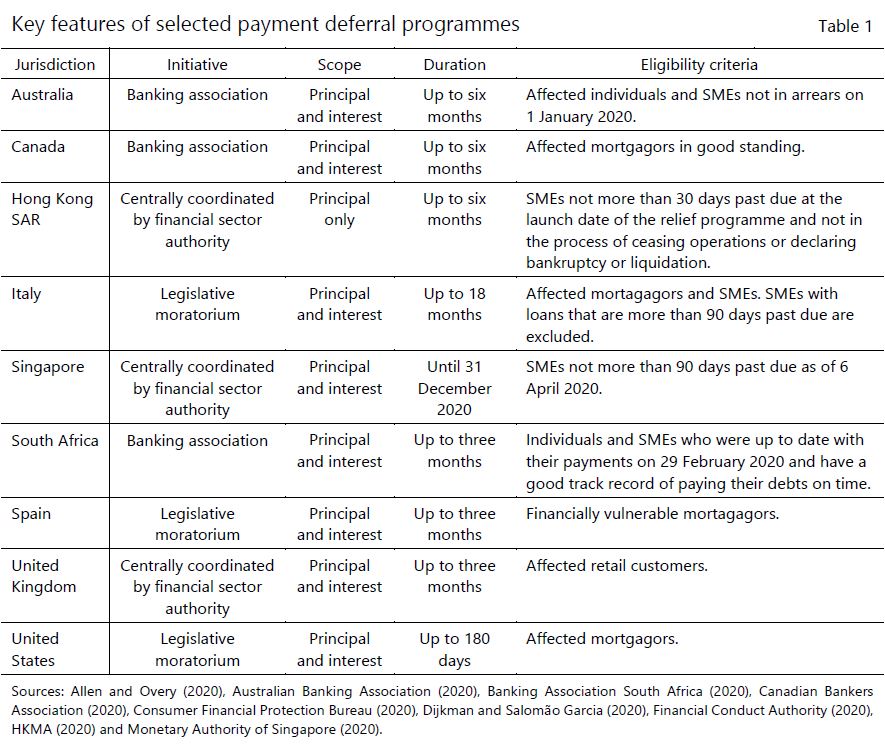 *This article was first published in our email for paying subscribers. See here for more details and how to subscribe.