The country's banks report that both demand and availability for credit over the next six months are set to be sharply down, with things looking particularly tough in the commercial property sector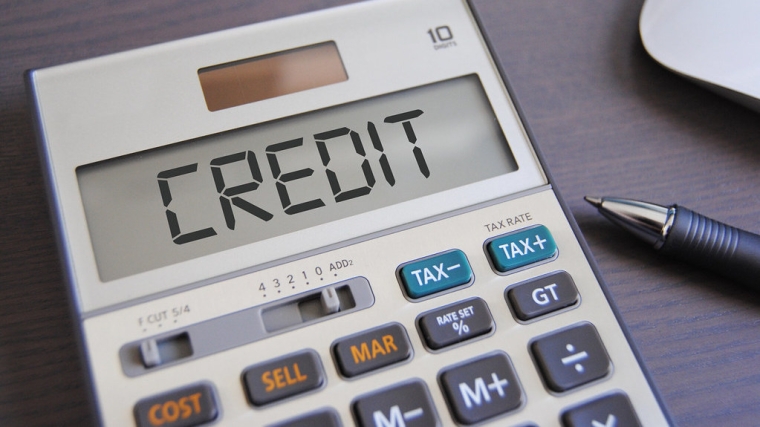 The country's banks are reporting that both demand and availability for credit over the next six months are set to be sharply down, according to a survey conducted by the Reserve Bank. Costs will likely go up for some customers seen as more risky and lending conditions will be tightened by the banks.
Normally the RBNZ carries out its Credit Conditions Survey every six months, with the last one done in March 2020. But it decided, as a one-off, to conduct an interim survey to understand how domestic credit conditions have changed post-lockdown. The next one will be conducted as scheduled in September and then it will be back to doing the survey every six months.
The June Survey was completed in the last two weeks of June 2020 by 12 New Zealand-registered banks, including the big five. The period covers credit conditions observed over the first six months of 2020 and asks how banks expect them to evolve over the second half of the year. *The survey methodology is explained in the note from the RBNZ at the bottom of this article.
Generally the  survey suggests that both demand and availability for credit will be down substantially over the next six months. Banks are likely to look at increased interest rate margins and tighter lending criteria.
There's been a lot  of speculation on the immediate future of commercial property with many businesses finding staff have adapted to working at home, while businesses such as hotels are obviously really struggling.
And based on the survey results, commercial property seems likely to come under a lot of scrutiny and pressure, with banks continuing the tightening on this sector that has been seen in the past three years or so.
In a release issued with the latest survey the RBNZ said several banks noted that they were downgrading their commercial property portfolios, "which has the effect of increasing capital utilisation and reducing their capacity for new lending".
And the survey shows a particularly big dive in the expectations both of loan demand and availability for commercial property in the next six months.

However, it should be stressed it is not all about commercial property at all. Credit conditions across the range of bank activities and lending are seen as being affected in the next six months.
For example, both demand and availability for mortgages are expected to be down - although, interestingly, the banks indicate a likely greater availability of credit over the next six months for investors.

The RBNZ said bank submissions suggested that domestic credit developments post-lockdown have been predominantly demand-driven.
"Banks observed a decline in demand for credit over the first half of 2020," it said.
"Banks did experience an increase in demand for loans for working capital from SMEs and corporates to meet fixed expenses and sheep and beef farmers experiencing drought conditions.
"However, demand for credit for capital expenditure has fallen."
The RBNZ said that banks had noted low interest rates may support credit demand, however, uncertainty about the strength of future final demand is causing businesses to review their investment intentions.
"Banks reported that they have tightened several lending standards, particularly around serviceability requirements and interest rate margins across more risky sectors."
For some sectors (such as commercial property and dairy) this represented a continuation of trends that precede Covid-19.
"However, banks reported closely scrutinising new lending to sectors directly exposed to the Covid-19 shock, such as tourism, retail, accommodation and construction.
"Banks noted further tightening of lending standards is likely."
Mortgages
In the second half of 2020 banks anticipate a fall in demand for mortgage lending. Banks noted that lower interest rates may support demand. However, banks predict the economic impacts of Covid-19 will largely offset this.
"One bank noted they expect more distressed house sales as government financial assistance packages begin to roll off and the level of unemployment increases."
Banks also expect increased unemployment will dampen demand for consumer lending.
Banks reported that mortgage lending standards remain broadly unchanged.
"Whilst banks reported no material changes to their serviceability standards, they noted Covid-19 has resulted in greater income uncertainty given the likelihood of higher unemployment and fewer hours worked.
"Banks therefore expect to perform more thorough due diligence to assess income and job security, with higher haircuts applied to variable or 'at risk' income (for example, bonus, commission, boarder/flatmate rent, Airbnb income) included in servicing assessments.
"Banks expect this will impact credit available to applicants."
The RBNZ said most banks did not report a change in appetite for high-LVR lending despite the RBNZ's recent removal of restrictions for 12 months.
"One bank did note that high-LVR applicants would likely require very strong servicing positions and that property type and location would need to be less susceptible to price declines."
Commercial property
The RBNZ said banks were forecasting a significant slowdown over the latter half of the year for commercial property lending, particularly for development lending.
"Banks reported that uncertainty surrounding the depth and duration of the downturn has affected market confidence and slowed pre-sales in residential development projects, although demand is reportedly strong in the Auckland market.
"With regards to investment lending several banks reported that uncertainty around tenant covenants is slowing the market with a flight to quality evident in most sales transactions occurring."
Interest in retail, accommodation, and hospitality properties had softened. 
Banks reported that the current economic environment means that they are generally more cautious and have reduced their appetite for both new development and investment lending.
"This represents a continuation of the trend towards tighter commercial property lending standards over the previous three years. Interest in new exposures to certain sectors (accommodation, tourism, retail) and regions (Queenstown) is very low."
One bank noted that higher LVR standards are being applied to retail, secondary office and hotel properties.
Banks noted that the greatest uncertainty concerned the impact of Covid-19 on commercial property values.
One bank reported that commercial property valuations are difficult to obtain as valuers are preferring to wait until market evidence exists post Covid-19.
"Several banks noted that more current valuations will be required and that valuation cycles would be increased.
"There has been a focus on increasing interest margins over last six months and banks expect this to continue for the next six months."
---
*RBNZ Note: The Credit Conditions Survey asks banks a range of qualitative questions about changes in conditions in the bank lending market. Banks provide separate responses for household, small and medium-sized enterprise (SME), corporate, commercial property and agricultural lending. The questions focus on observed changes in loan demand and credit availability over the previous six months and expected changes over the next six months. It also asks banks how their own lending standards have changed over the past six months. The Reserve Bank produces aggregate indicators from the survey. These indicators are loosely referred to as 'net percentage changes'. Aggregate indicators are constructed by assigning each response a score between -100 and 100. A positive score indicates a bank observed (or expects) an increase in credit demand or availability, or a tightening of their own lending standards, and vice versa. Aggregate indicators are then constructed by weighting bank responses by their market share for the relevant sector.