ANZ eases deposit requirements for mortgages secured against small apartments, making it a little more competitive than the other banks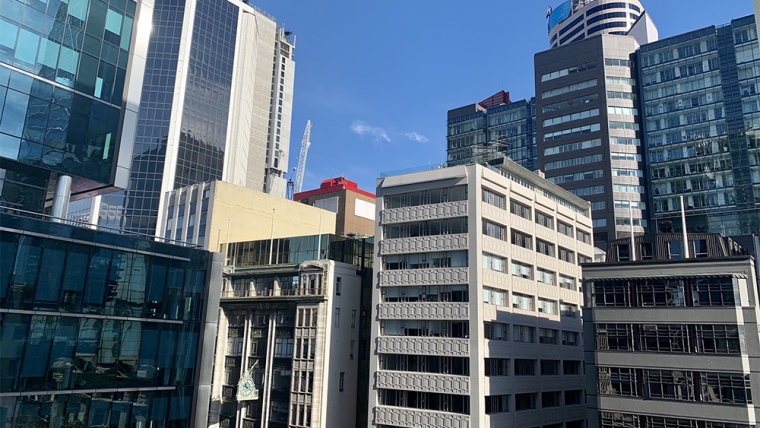 New Zealand's largest mortgage lender, ANZ, is relaxing its lending policies on small apartments.
Buyers of freehold apartments, 38m² or larger with a bedroom separate to the living area, will now be able to get a mortgage with a 20% deposit. 
Previously, apartments smaller than 45m² required a 50% deposit.
The change brings ANZ in line with some of its competitors. 
ANZ NZ's managing director of personal banking, Ben Kelleher, said: "Lending for apartments does carry more risk than for other property, and we'll still need a higher, 50% deposit for smaller apartments below 38m² and other, non-standard apartments like leasehold or studio apartments.
"Higher risks can include the ability for the property to maintain its value and increase over time, building defects, the quality of the body corporate, and leasehold tenure."
BNZ told interest.co.nz it accepts 20% deposits on apartments 50m² or larger. Buyers of smaller apartments generally need a 35% deposit.  
Kiwibank and ASB said they accept 20% deposits on apartments 40m² or larger.
Kiwibank said this had been its policy for some time, but ASB said it only recently reduced its minimum size to 40m² from 50m².
Unlike before, ASB said it now also accepts 20% deposits for studio apartments without a carpark. 
ASB executive general manager of retail banking, Craig Sims, said: "Traditionally studios and apartments without carparks tended to be lower quality and more susceptible to market volatility, making them higher risk for both banks and customers and our guidelines reflected this. However, the apartment market has matured and customer demand for apartments has increased along with the desire to live more sustainably."
Westpac said it requires between 15% and 20% equity for lending on apartments 40m² or larger. For apartments smaller than this, it requires 50% equity. 
Mortgage advisor, Scott Lewis of Wayne Henry Mortgages, affirmed these rules provided by the banks.
He noted banks' requirements vary, but usually exclude balconies and apply to freehold apartments where the bedroom is separate to the living area.
However, requirements can vary based on a borrower's situation and the location of the apartment.
Lewis said banks are sometimes less willing to lend against "shoebox" student apartments in Auckland CBD than they are apartments in the suburbs.
He believed ANZ's loosening of lending requirements for small apartments would be meaningful enough, especially for first-home buyers.