Economists with global researcher Capital Economics expect the first generation of Central Bank Digital Currencies will be designed to have as little impact on the existing financial system as possible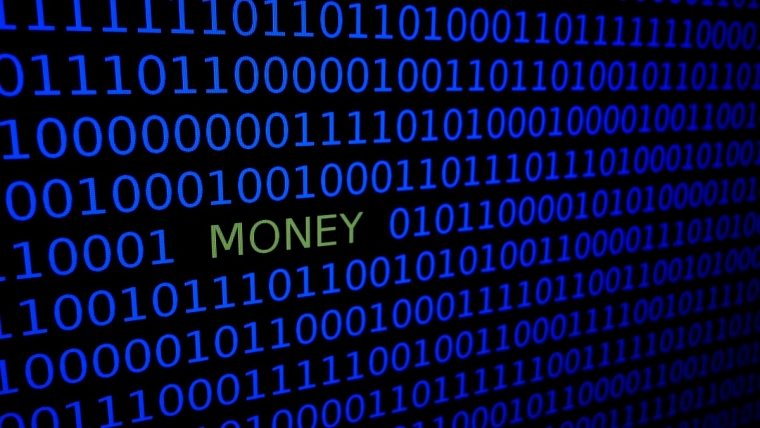 Economists with global researcher Capital Economics say the first generation of Central Bank Digital Currencies (CBDCs) will be designed to have as little impact on the existing financial system as possible.
David Oxley, Senior Europe Economist and Mark Williams, Chief Asia Economist with Capital Economics have done a detailed analysis titled: "The CBDCs are coming", in which they crunch all the pros, cons and potential of CBDCs.
They say according to a Bank for International Settlements (BIS) survey published earlier this year, 86% of central banks are investigating CBDCs in one form or another.
There's therefore currently a lot of discussion of CBDCs. The Reserve Bank is preparing to consult publicly on the pros and cons of a CBDC, and there's more on CBDCs from the Bank of England here. The US Federal Reserve is also mulling a CBDC, and you can see more on CBDCs here.
"A lot of attention has focused on the revolutionary nature of CBDCs, not least their potential to supercharge monetary policy and to facilitate innovations like 'programmable money'," Oxley and Williams say.
"But central banks (unsurprisingly) do not have revolution in mind."
'Do no harm'
Instead, they say, major central banks are presenting CBDCs as a response to the long-term decline in cash usage in many countries and encroachment from private sector payment systems.
"The migration of transactions to private payments networks could leave them vulnerable to market abuse, technical outages, or cyber-attack. And it could cause monetary policy to lose traction."
The 'do no harm' approach that central banks have signed up to with BIS implies that the first generation of CBDCs will not have any major implications for monetary or fiscal policy, the economists say.
Oxley and Williams say while the Caribbean has emerged as "an unexpected hot bed of CBDC activity", the big guns in the central banking world are going more slowly.
"We doubt that CBDCs will be widely available in any G10 economy before 2025."
They believe the first CBDCs will:
• Be held in the form of digital wallets but not be programmable.
• Will complement rather than replace cash.
• Not pay interest (positive or negative).
• Have some limit on their use, either in transaction size or the size of digital wallet balances.
The economists say the plans being pursued by central banks are modest.
Not aiming for financial revolution
"Many design choices are still to be nailed down, but the BIS foundational principles, to which a group of major central banks have signed up, show that policymakers are aiming much lower than financial revolution.
"Most notably, the Hippocratic-esque pledge to 'do no harm' signals that policymakers will ensure that the rug is not pulled from beneath banking sectors, even if that puts hard constraints on how widely CBDCs are used." 
They say the introduction of CBDCs "will be careful and gradual so as not to create financial instability".
"But once a CBDC is well established and the issuing central bank feels more confident that it understands and can manage the risks, it would be naive to assume that it wouldn't start to consider the new policy options that would then be available. CBDCs potentially offer a shortcut to a holy grail of banking reform: separating the plain-vanilla aspect of banking operations from the riskier activities that banks can get embroiled in and the end of 'Too Big to Fail'."
The economists say the logic is that if all deposits intended for run-of-the-mill transactions were allowed to migrate to the safety of CBDCs, governments could let "risky" financial institutions go bust without endangering the core payments function of the banking sector.
"From here, it's not a giant leap to the complete separation of monetary and credit functions of the banking system foreseen under the Chicago Plan of the 1930s.
"Of course, such decisions would not be taken lightly. And even if the end point of the reforms would be a more stable banking system, the problem would be how to navigate a path to it from the status quo without causing financial collapse."
The biggest impacts
The two economists say the two biggest potential impacts of CBDCs are:
• Supercharging monetary policy: by having the option to charge interest on CBDCs, policymakers could shatter the effective lower-bound for nominal interest rates and allow for steeply negative interest rates, and;
• The risk of "upending" the banking sector: given that CBDCs would offer a risk-free alternative to bank deposits there would probably be a migration of funds from banks to the safety of a CBDC. This would drain funds from commercial banks. Commercial bank balance sheets would contract as they lost both their reserve money asset and customer deposit liability in equal amounts. While banking systems in most developed economies today are awash with excess reserves, some individual banks may be forced to seek new funding – they could raise deposit rates, offer longer term deposits, or tap wholesale markets. Any of these options could raise their cost of funding, and restrict lending etc.
This may not be a big issue if access to CBDCs was limited in some way.
"However, it could be highly disruptive if access to CBDCs was not limited."
*This article was first published in our email for paying subscribers. See here for more details and how to subscribe.