Credit rating agency S&P says 'exceptionally strong' and 'unprecedented' NZ house price growth increases risks for banks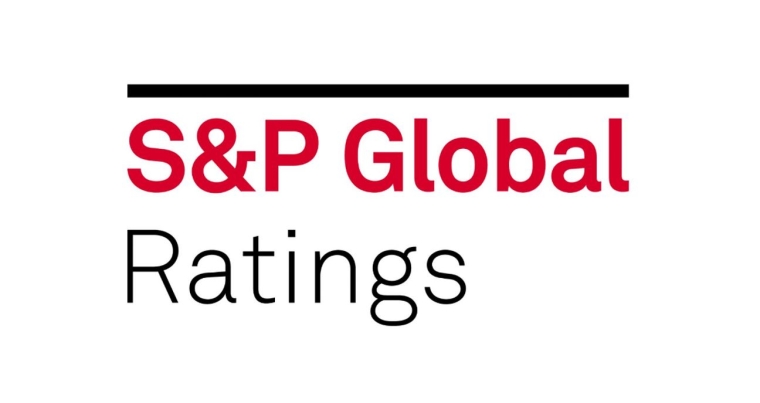 Credit rating agency S&P Global Ratings says if strong house price increases continue in New Zealand, so will the risk of a "disorderly correction" in house prices.
S&P recently revised its Banking Industry Country Risk Assessment (BICRA) economic trend for NZ to negative from stable mainly due to strong house price growth. It says this could be a bellwether for its outlook on other countries.
"We note a recent re-intensification of economic risks in New Zealand, a country by global standards barely affected by COVID-19. In New Zealand, economic trends recently reverted to negative from stable because of soaring house prices. Instructive is that this action reversed our previous move of economic trends to stable, from negative, only a few months prior," S&P says in a mid-year global banking country outlook report.
"Residential real estate represents a material share of many banks' loan books and house prices have been increasing strongly in many banking jurisdictions. Low interest rates are fuelling housing price increases. In some jurisdictions house price increases are contributing to economic imbalances that may hit bank credit."
"A case in point is our recent action in New Zealand where, on June 25, 2021, we revised our BICRA economic trend to negative from stable mainly due to strong house price growth. While house price growth in New Zealand has been exceptionally strong, our action in New Zealand could point to the possibility of negative changes in other jurisdictions where it becomes challenging to reconcile house price increases with ongoing banking sector stability," S&P says.
S&P's BICRA is designed to evaluate and compare global banking systems. BICRAs are grouped on a scale from 1 to 10, with 1 being the lowest-risk banking systems and 10 the highest-risk. S&P has NZ at 4.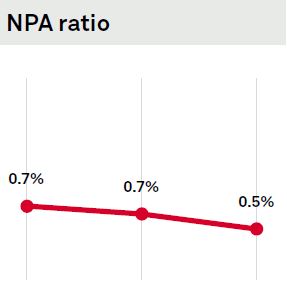 S&P credit analyst Lisa Barrett reckons there's a one-in-three possibility NZ banks "could face greater risk of a disorderly correction in house prices in the next two years if the sharp [house] price growth persists."
This, Barrett says, could result in higher credit losses in the longer term. S&P's NPA ratio chart to the right shows non-performing NZ bank assets (loans) as a percentage of banking system loans. Left to right 0.7%, 0.7% and 0.5% show the actual 2020 figure, S&P's 2021 estimate, and 2022 forecast.
"Unprecedented house price growth of 30% in the past 12 months is exposing financial institutions to rising economic risks, in our view. While the government and the regulator have taken various actions to mitigate the risks to financial system stability from the resurgent house prices, these initiatives have so far been less effective in restraining house price inflation than we previously anticipated," says Barrett.
"Risks remain around the funding profiles of New Zealand banks. The banks' significant dependence on offshore short-term borrowing, the country's persistent current account deficits, and its exposure to fluctuations in commodity prices, all make New Zealand vulnerable to external shocks."
With the Westpac Banking Corporation having recently reviewed its ownership of Westpac NZ and decided to keep the kiwi subsidiary, Barrett says NZ bank subsidiaries will remain a core part of their Aussie parent groups.
"This will support the credit quality of these New Zealand banks, which account for over 90% of the industry's assets."
She goes on to say that S&P's "base case" expects successful regulatory and government actions to curb house price growth.
"Measures include the reinstatement and subsequent tightening of loan-to-value [ratio] restrictions, a tax-driven housing policy package, and potential introduction of debt-serviceability restrictions in the coming months. If this is not the case, downside risks to financial institutions will continue to rise with the rapidly increasing house prices in the country," says Barrett.
Property data company CoreLogic said on Friday the NZ housing market may be at a turning point as affordability pressures, mortgage lending restrictions and changes to tax rules for residential investment properties start to bite. S&P currently has "AA-" credit ratings with a negative outlook on ANZ NZ, ASB, BNZ and Westpac NZ. See credit ratings explained here.
Meanwhile, S&P notes NZ is faring better than most advanced economies.
"We forecast real [NZ] GDP growth to reach 4.6% in the year ending Dec. 31, 2021, driven by consumption and investment, including residential construction. In addition, timely and coordinated monetary support from the central bank has alleviated bank funding and liquidity risks, in our view."