Fairness issues raised over Reserve Bank's decision to close the door on first-home buyers who don't have deposits of at least 20%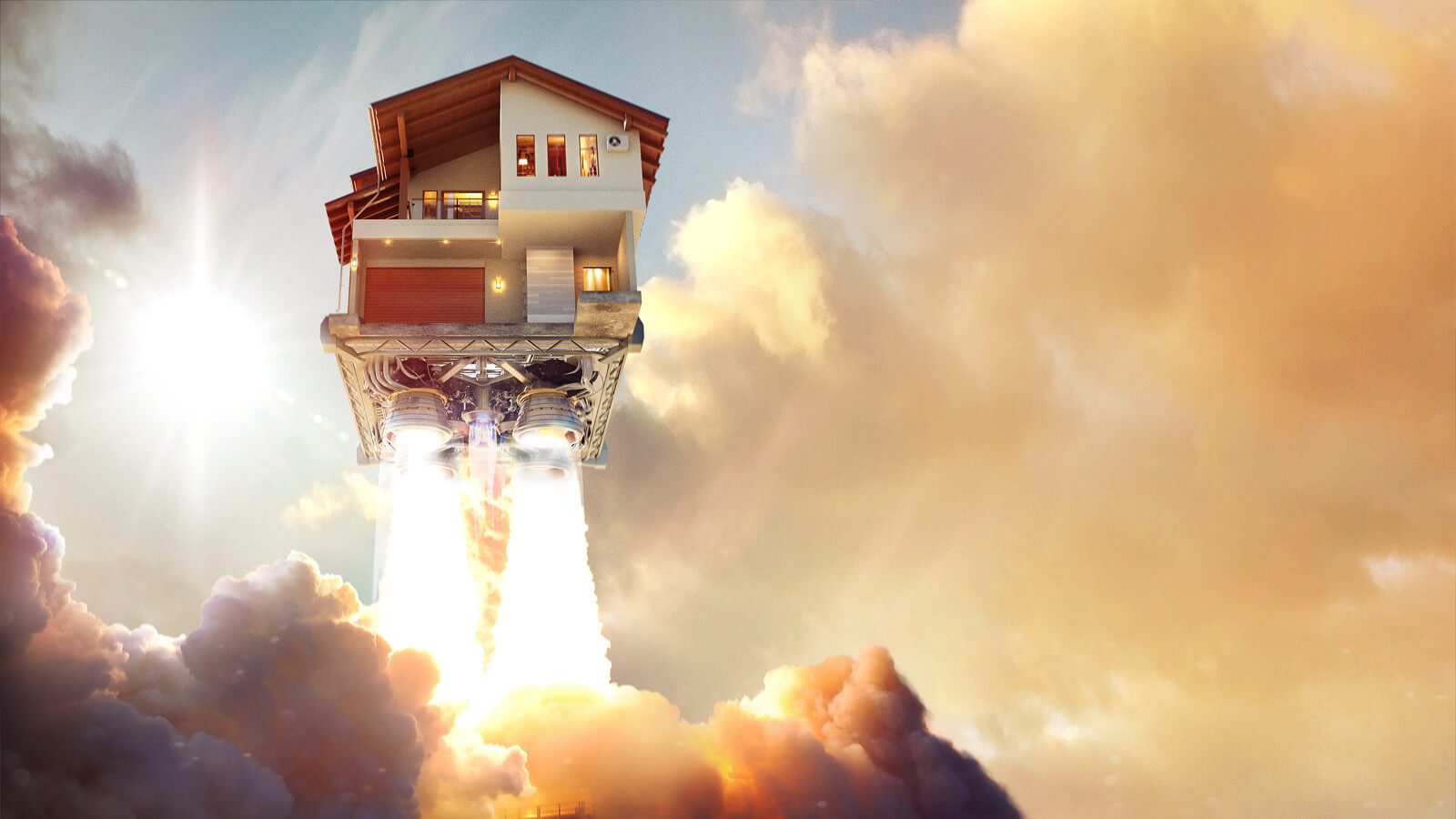 The Reserve Bank's (RBNZ) decision to impose tighter restrictions on banks' mortgage lending is expected to make it exceptionally difficult for anyone with a deposit of less than 20% to get a mortgage.
The RBNZ on Thursday announced it's forging ahead with its proposal to halve the portion of mortgage lending that's allowed to go to owner-occupiers with deposits of less than 20%.
From November 1, only 10% of banks' mortgage lending to owner-occupiers can go to this riskier cohort of borrowers.  
Someone buying a median-priced home for $850,000 will struggle to get a mortgage with a deposit of less than $170,000.
The RBNZ acknowledges the change will mostly affect first-home buyers, as banks tend to use up much of their riskier lending, or high loan-to-value ratio (LVR) allowances, on these borrowers.
High LVR lending likely to be well below 10% limit
Jim Reardon, CDS Consulting managing director and former Westpac treasurer, was one of the majority of submitters to the RBNZ who opposed its proposal.
He said quite a bit less than 10% of banks' mortgage lending could end up going to borrowers with small deposits, as banks typically create buffers to ensure they don't breach their allocations of high LVR lending.
Since LVR restrictions were reinstated earlier this year, 13% to 14% of new mortgage lending has been going to borrowers with deposits of less than 20%. 
Removing mortgages exempt from the restrictions (IE for new builds) from the data, only around 11% of new lending has been going to borrowers with small deposits - a portion well below the 20% allowance. 
Reardon maintained that even if banks use smaller buffers when the allowance halves to 10% in November, they're unlikely to have internal limits of more than 5%.
"An operating limit of 5% would effectively leave most first-home buyers out of the housing market," he warned.
"With the introduction of higher limits on investors, first-time buyers now make up around 75% of high LVR lending.
"Restrictions on first-home buyers would have long term social impacts as a generation of potential homeowners are destined to become lifetime renters."
The RBNZ said banks "may choose to stay below the regulatory limit to reduce the risk of inadvertent breaches" and it is up to them "to decide how much of a buffer they are comfortable with".
There may be an initial drastic drop in high LVR lending
The retail banks that submitted on the RBNZ's proposal also warned they may need to really tighten their lending to meet the RBNZ's requirements as abruptly as proposed.
The RBNZ suggested the new rules apply from October 1, but after consultation, pushed this out to November 1.
The New Zealand Bankers' Association asked for the first reporting period the rules will apply to, to be extended by three months to March 31.
"Without this period, banks will need to temporarily slow high LVR lending in a much more dramatic way to meet the new requirements," the Association said.
"A dramatic slowing of high LVR lending will adversely impact first-home buyers and create uncertainty in the property market, particularly when this strategy will only be temporary and will moderate again in the next reporting period.
"A longer first averaging period allows banks to select sustainable acquisition settings that reduce availability of high LVR lending without creating a yo-yo effect."
The RBNZ responded to this feedback, saying it's historically given banks three months from announcing a proposed LVR change to implementing it.
Given the proposal was announced on August 8, a start date of November 1 should give them enough time to prepare.
Are first-home buyers really threatening the financial system as a whole?
The RBNZ's harshest criticism came from Reardon and other consultants.
They argued the small portion of lending banks are doing to borrowers with deposits of say 10% or 15% isn't actually posing a risk to the financial system.
Ian Harrison of Tailrisk Economics, who has worked for the RBNZ, International Monetary Fund and Bank of International Settlement, said, "The Bank has suppressed lending to housing investors following the Minister's [Grant Robertson] wish to give first-time homebuyers a better chance of securing a property. Now that this demand has emerged the Bank wants to choke it off.
"This is based on an almost irrational obsession with housing lending risk."
Geof Mortlock, who consults for the likes of the International Monetary Fund and World Bank, said "there is no evidence at all that a fall in house prices would cause financial system instability" and banks have enough capital to address the risks in question by the RBNZ.
"One is left with the impression that the real reason the RBNZ is embarking on this path is for some kind of 'welfare' purpose – i.e. to protect highly leveraged households from a fall in house prices," he said.
"That is not part of the RBNZ's statutory mandate. It has no role to promote the financial resilience of households; its sole mandate is to promote the resilience (and efficiency) of the financial system."
Interest.co.nz canvassed this argument in a piece a couple of weeks ago.
Negative equity a risk for recent buyers, not the system
While a 20% fall in house prices would see 22% of mortgage lending done to first-home buyers in the year to July in negative equity, it would only see 5% ($5 billion) of all mortgage lending done in that year in negative equity.
That $5 billion is equivalent to only 1.6% of banks' mortgage books.
Reardon noted, "While negative equity does present a less than ideal scenario, in of itself this does not directly lead to mortgage defaults.
"Negative equity has meaningful outcomes for lenders in the event of a default, however the likely level of defaults that New Zealand banks would face even in a scenario as dramatic as a 20% fall in housing prices would not lead to bank losses beyond which their current profitability and capital base could withstand."
Reardon also argued the bank housing loan drawdown data the RBNZ uses overstates the prominence of high LVR lending, as these high LVR loans tend to be paid down fairly quickly so borrowers can access lower interest rates on offer to lower risk borrowers.  
Small impact on house prices
One might argue that curbing banking lending will reduce demand for property, which will slow house price inflation - to the benefit of first-home buyers.
However, Mortlock maintained the change would "not make much of a difference to house price inflation".
"At best, it will only make a marginal difference to buying pressure in the housing market. However, it will hurt the very people who are already suffering from house price inflation - first-home buyers," he said.
Better government policy required
Harrison addressed the elephant in the room, saying, "The easiest and most effective solution to the identified problems would be to increase housing interest rates."
Mortlock said government policy was needed to address the housing crisis.
He suggested an interest rate surcharge on lending to residential property investors, a stamp duty or transaction tax on house sales, freeing up urban land for development, relaxing building consent requirements, and upscaling managed isolation to let more builders into New Zealand.
Reardon also noted that serviceability tests, like debt-to-income ratios, could be useful. The RBNZ is due to start consulting on implementing these in October.
A number of submitters had a go at the RBNZ for a "sham" of a two-week long consultation on LVR restrictions, which ended less than a week before the RBNZ announced its final decision. 
For more on the RBNZ's case for tightening LVR restrictions, see this story.