Inflation targeting architect Arthur Grimes says RBNZ should target lower inflation and house prices, as the status quo has caused a 'wellbeing disaster'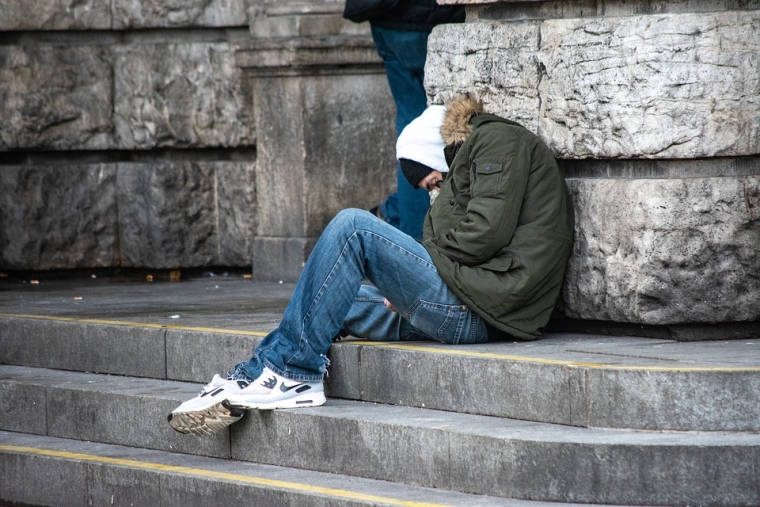 Arthur Grimes is accusing the Government and Reserve Bank (RBNZ) of using the inflation targeting approach towards monetary policy he designed in the late-1980s to engineer a "wellbeing disaster".
The former RBNZ Chairman and Chief Economist, who now heads up Wellbeing and Public Policy at Victoria University and is a Senior Fellow at Motu Economic and Public Policy Research, laments the explosion in house prices that has accompanied the RBNZ's slashing of interest rates.
"This is the worst wellbeing disaster we've probably had in the last two decades," he told interest.co.nz.
"I can't imagine a worse wellbeing outcome that's been engineered than keeping young people and poorer people out of the housing market."
Grimes: 2% inflation is too high
Grimes has for some time believed the RBNZ overcooked its response to COVID-19 by loosening monetary policy too much. 
He partly attributes this to the RBNZ being required to target annual consumer inflation of between 1% and 3%. Pre-1996, the target was between 0% and 2%.
"You basically have a central bank that's actively been pushing up the cost of living. It just seems extraordinarily detrimental to wellbeing," he said.
"If you have a wellbeing government, why would it be trying to push up the cost of living for people?...
"Prices are still going up when inflation is at 1%."
The Consumer Price Index (CPI) hit a 10-year high of 3.3% in the year to June. Meanwhile, the median house price rose 28%, according to the Real Estate Institute of New Zealand.  
Grimes: Ditch the employment target, introduce a house price target
Grimes believed the RBNZ could be made to target house price inflation in addition to consumer price inflation when setting monetary policy. 
He commended the Government for recently requiring the RBNZ to "assess" the impact its monetary policy has on house prices, but maintained it could go further. 
Grimes also reiterated his opposition to the Labour-led Government in 2018 requiring the RBNZ to target "maximum sustainable employment" as well as inflation.
He is adamant this requirement prompted the RBNZ to do more to lower interest rates than it should have.
Grimes said the Treasury was "utterly incompetent" when it advised the Government on making the change.
"Now we're seeing the result of that," he said.
"It's just terrible what's been done to the generation that's left school and getting into the workforce."
ECB to target house prices
Grimes' comments come as the RBNZ is the first among its peers to start reducing it monetary easing and looking to an Official Cash Rate (OCR) hike.
His comments also follow the European Central Bank (ECB) announcing it's working with Eurostat to create an owner-occupier house price index.
The plan is to incorporate this in its measure of consumer inflation at a yet-to-be-determined date after 2026.
Stats NZ considering creating a house price index
Statistics New Zealand is considering creating an "official" house price index.
Given this is still a "maybe", there are no plans to incorporate it in the CPI.
Rent and the cost of building a new house are included in the CPI, but the costs of buying land or an existing house are excluded.
Furthermore, there are no plans to revise the weightings of goods and services in the CPI outside of the three-yearly review next due to be done in 2023.
Housing costs were given more weight following the 2020 CPI review, but Grimes maintained rental costs remain undervalued.
Housing and household utilities expenditure weights in the CPI (%)
Subgroup
2014
2017
2020
Actual rentals for housing
9.22
9.20
10.26
Home ownership
4.20
5.50
8.65
Property maintenance 
3.09
2.14
2.27
Property rates and related services
3.18
3.54
3.23
Household energy
4.54
4.14
3.60
Total
24.23
24.52
28.01
It's also worth noting, the weight given to 'housing and household utilities' in the CPI is considerably greater than the weight given to 'housing, electricity, and gas' in the European Harmonised Index of Consumer Prices (HICP) at 28.0% versus 17.7%.
Grimes opposed trying to incorporate the cost of existing houses in the CPI, arguing houses are assets, not consumable goods or services.
He said the Reserve Bank Act 1989 specifically included the phrase, "general level of prices", to not limit the monetary policy target to the CPI.
Hence, he saw merit in the RBNZ giving say 10% consideration to a house price index and 90% consideration to the CPI when setting monetary policy.
McDermott and Reddell oppose targeting house prices
John McDermott - Motu Executive Director and former RBNZ Assistant Governor and Chief Economist - isn't convinced there's a strong enough relationship between interest rates and asset prices for the RBNZ to target the latter.
"Asset prices move by people's perception about what the future value will be," he explained.
"Monetary policy is going to have an influence, but it's not going to be that predictable.
"Can central banks move house prices? Possibly, but it's difficult… Should they, with monetary policy? That's really not settled."
Michael Reddell, who used to hold a number of senior positions at the RBNZ and now writes a blog, didn't like Grimes' idea.
He feared a rise in house prices could trigger OCR hikes at a time the economy was otherwise not performing well and there was high unemployment.
"A 20% rise in house prices would then be akin to a 2% rise in CPI inflation, which would require really big OCR increases, exacerbating exchange rate and unemployment imbalances," Reddell said.
"We have problematic house price inflation mostly because of land use restrictions and they need to be tackled at source…
"Of course, the monetary policy target need not be the CPI, but even then, there is no obvious trigger to prompt a relook at the target before [RBNZ Governor] Adrian Orr's term expires in March 2023."
Reddell: ECB no trendsetter
As for the ECB's idea of incorporating a house price index in the consumer price index, neither Reddell nor McDermott saw any problems with the CPI.
While McDermott spoke very highly of the "methodical" way it is reviewed and constructed, he said it is worth New Zealand paying attention to what the ECB is doing.
But he cautioned: "I think a lot of hard work needs to be done before you make changes."
McDermott noted central banks around the world talk frequently via various forums and conferences.
However, Reddell didn't believe the RBNZ would follow the ECB or get Statistics New Zealand to change its measure of CPI.  
He said the review the ECB is doing sees it "converge towards the central banking mainstream" rather than be "some sort of trendsetter".
McDermott: House price inflation was predictable
McDermott maintained we should be careful what we wish for, saying the monetary and fiscal policy deployed in response to COVID-19 did a "fantastic job" protecting the labour market.
"You probably wouldn't have done anything else," he said.
"But the net consequence is, you've pumped huge amounts of liquidity into the financial system. It has to find a home, and it's found it in asset markets. In New Zealand, the biggest asset market is housing, and that's where it's gone.
"Was it predictable? Of course, it was predictable. Would you have done anything else? Probably not. But now we have to think - how do we manage that problem?"
---
For those interested in a more fulsome explanation of the treatment of housing in the CPI, here's an explanation from Stats NZ:
The CPI does measure inflation for the purchase of new housing. Stats NZ surveys the price of buying a newly built house, excluding the land the house is built on, from builders that build standard-plan houses. Land is excluded as it is considered to be the investment component of new housing, and investments are considered out of scope of the CPI. The other component, the house itself, is considered a source of shelter.

Stats NZ does not track changes in the price of existing (second-hand) houses. This is because expenditure on existing dwellings has no overall impact on the stock of owner-occupied housing: each sale of an existing dwelling (negative expenditure) is cancelled out by a corresponding purchase of that dwelling (positive expenditure). Spending on newly built houses represents a net addition to the stock of owner-occupied housing, and is therefore included, as are alterations and additions to existing owner-occupied houses.

Other types of expenditure associated with home ownership are also included within the scope of the CPI. These include local authority rates, property maintenance, dwelling insurance, conveyancing legal fees and real estate fees.

This acquisition approach is recommended by the International Labour Organization, where the main purpose of the CPI is to measure inflation, as is the case with the New Zealand CPI.

More information about housing in the CPI can be found here and here. Stats NZ intend to update these articles in the new year, however the conceptual approach for purchase of new housing described in these articles is still relevant.
*This article was first published in our email for paying subscribers. See here for more details and how to subscribe.