ASB's Vittoria Shortt sees 'clear' impact from credit contracts & consumer finance law changes, says there's no moral attachment to lending decisions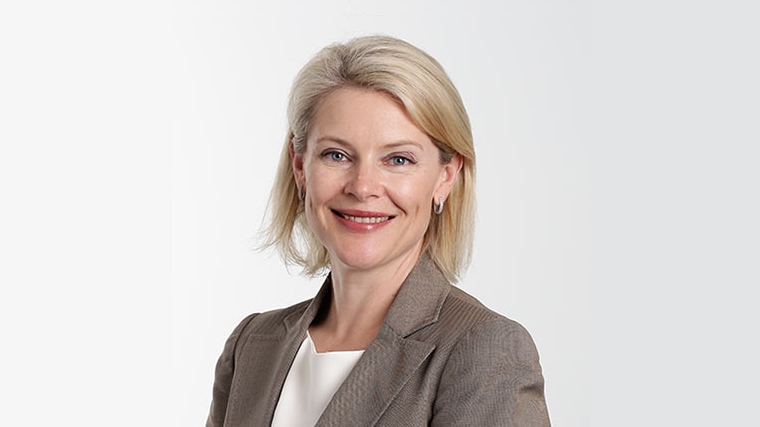 ASB CEO Vittoria Shortt is confident changes will be made to credit contracts and consumer finance law after an outcry that reforms introduced as recently as December 1 are too prescriptive.
Speaking to interest.co.nz after ASB posted a 23% increase in unaudited half-year net profit after tax to $762 million, Shortt said ASB can easily see the impact of the December changes to the Credit Contracts and Consumer Finance Act (CCCFA).
"You can quite clearly see the impact of it, I think that's an important point to make, even though there are a lot of factors impacting on home lending at the moment. CCCFA is really noticeable in the expense element of applications. And we've quantified that [although] I'll put warnings around that because it's very early days," Shortt said.
"We can see that it's about 7% of [home loan] customers that we would've dearly loved to have helped that we were not able to because of the new requirements." 
The CCCFA changes were designed to protect borrowers from predatory lending, but have led to calls they may cause a government-induced credit crunch. At the end of January Commerce and Consumer Affairs Minister David Clark announced a review of the CCCFA, with preliminary analysis due by mid-February, ahead of a final report in April.
"Based on the conversations that we've had we feel pretty confident that some changes will be made," Shortt said.
"And the areas that we are suggesting is; less prescription in terms of the expenses and particularly the discretionary expenses, we think that's important. Secondly the concept of scalability, going into the same level of detail for a credit card versus a home loan we don't think makes a lot of sense."
"And then the last part is we have to make the same level of inquiries for a customer that has been with us for 30 years versus a customer who is brand new. And we think we've got a lot of information on customers that [we] have got good strong relationships with that we think should be factored in. All of it comes down to less prescriptive legislation," said Shortt.
"A really important point about this legislation is it doesn't matter whether you're applying for a $1000 credit card or a $1 million home loan, the level of questions and the verification is exactly the same."
"I'm right behind the intent of the legislation and I'm also really pleased that government's moved so quickly for a review. And I think the scope of the review is really appropriate because it's very broad," Shortt added.
'There's not a moral attachment' to lending
Separately interest.co.nz asked Shortt about a recent article by Michael Rehm, a senior lecturer in property at the University of Auckland Business School.
Rehm suggested that the role of banks in inflating the housing market bubble warrants investigation, noting they create credit by lending to property buyers.
"Without the eagerness of banks to lend increasing amounts of debt onto the shoulders of owner-occupiers and residential investors, the current obscene prices would not be possible. Arguably, loosely regulated bank lending is the central reason behind the gulf between house prices and household incomes in New Zealand and around the world," Rehm wrote.
Shortt noted this was an interesting perspective.
"I guess what that would suggest is that you would credit ration. Because we're comfortable that when a customer comes to us to lend that they have the wherewithal, through the assessments we make, to make that lending possible," Shortt said.
"But if you're saying that you should not do that, then what you're saying is that you've got to ration credit. So you would lend to a person because they can afford it, but you decide not to. So does that mean that I don't lend to you but I do lend to me? And then how would I decide who I'm not going to lend to?"
"In the history of New Zealand, I think decades ago, there was credit rationing that occurred. And I think it was pretty unsatisfactory for people to try and make sense of who got it and who didn't," Shortt said.
"I haven't seen the [Rehm] research or point of view, but it would be interesting to understand a little more about what might that look like. Because our job as responsible lenders is to make sure that when someone is borrowing money, that they can afford to borrow it. [It's] not for us to say that they shouldn't. There's not a moral attachment to it."
*This article was first published in our email for paying subscribers. See here for more details and how to subscribe.