Hush money? NZ banks offer financial settlements to scammed customers if they agree not to talk about it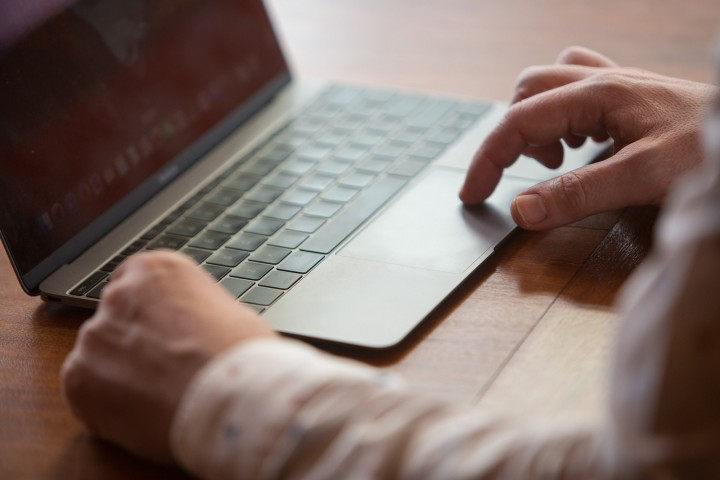 New Zealand banks are offering financial settlements to customers tricked into making payments to scammers, but some are asking them to sign confidentiality agreements before they get any money back.
Interest.co.nz has learned of cases in New Zealand where people have been scammed and made unwitting payments to criminals and then been offered partial financial settlements by their bank, but only if they agree not to disclose the deal publicly.
Scam victims say they felt ground down by confusing and exhausting interactions with their bank after they had been scammed. Although they felt uncomfortable signing a confidentiality clause they felt they had no choice if they wanted to get any of their money returned.
"It was a very large amount of money, I was distressed," one scammed bank customer said. "It all took such a long time, I thought, 'am I going to get any further? Is this ever going to be resolved?' I want to move on with my life."
In some cases defrauded bank customers had accepted half of what had been stolen from them as a settlement after losing thousands of dollars to scammers.
The NZ Banking Code of Practice says banks should pay back customers who are the victim of unauthorised payment scams, but people who make payments to scammers aren't usually covered.
"I don't understand how they can say I authorised it," one victim said. "I approved a payment for $1.50."
New Zealand's largest bank, ANZ, said it was common practice for it to ask its customers to sign a settlement deal which included confidentiality clauses.
It said most settled complaints were resolved this way, and it would consider removing confidentiality clauses at the customer's request on a case-by-case basis.
"We don't believe this is out of step with the rest of the industry."
ANZ said agreeing to its terms brings full closure of a complaint.
"If a customer doesn't want to accept the terms of an offer we've made, we encourage them to talk to us first and if we can't resolve then we advise them they can take the matter formally through the Banking Ombudsman dispute process."
Not all NZ banks say they offer settlements with non-disclosure agreements (NDAs).
BNZ said non-disclosure agreements relating to scams and fraud were rare and would only be used in exceptional circumstances.
"Generally speaking, any settlement agreement between two or more parties would include a confidentiality statement."
ASB didn't specify whether it asked its scammed customers to sign confidentiality agreements. It said when reimbursing customers who had been impacted by fraud, it may ask them to "complete paperwork confirming the reason for the payment and settlement amount".
'Huge power imbalance'
Personal finance commentator Janine Starks warned NZ banks should be careful the confidentiality agreements don't "backfire".
"There's a huge power imbalance in these cases. A victim is going to feel forced to agree to anything to get their money back. The horse has bolted on authorised fraud, and this isn't a case of hushing up a one-off error by a bank. We have security holes throughout the payments system and these are creating a great deal of customer harm. Bunging the holes with NDAs isn't a fix."
She said non-disclosure agreements "can only be about brand protection and media control".
"Given banks are so keen to publicly educate on scams, it's ironic if they attempt to cover up weaknesses of their own internal fraud and security failures."
The four Australian-owned banks which dominate NZ's banking industry, ANZ, BNZ, Westpac and ASB, all say they are focused on protecting their customers from scams and have defended their record on customer protection.
Data from NZ Police and other agencies involved in financial crimes showed the volume of financial scams and amounts being taken from New Zealanders was rising rapidly.
Banking commentator, Massey University Associate Professor Claire Matthews, said she was "on the fence" as to whether confidentiality clauses in settlements were a good idea.
She said confidential settlements would help banks stop information "getting into the public arena", but that might have a drawback in not helping people understand which scams were around.
But publicity about scams could also give information to potential scammers, Matthews said.
"There is a fine line there."
Confidentiality clauses common in bank settlements
Anti-cybercrime consultant Bronwyn Groot said confidentiality clauses were common in bank settlements, and banks "across the board" were using them.
She was concerned many scams could be stopped by banks, and secret settlements weren't fixing the issue of systemic gaps in banks' payments processes, such as failing to match name and account numbers before payments were made.
New Zealand banks are behind their counterparts in Australia and the United Kingdom when it comes to fraud protection and mitigation, critics say.
In 2020 the UK introduced name and account number checking, and its payments regulator has also moved to put liability for authorised payments scams onto banks to incentivize them to protect customers from frauds.
Matthews said she was concerned forcing liability onto banks to pay people back when they made payments to scammers such as in the UK could stop them being cautious and "take less care".
"I think there's some good reasons for wanting for wanting a non-disclosure agreement because in general, the banks are probably doing on the basis that they're not accepting responsibility. They're doing it on a goodwill basis."
Australia and Singapore have introduced National Anti-Scam Centres, with banks, regulators and police all working together to combat financial crimes.
All of New Zealand's big four Australian-owned banks now say they support introducing name and account number verification, but there have been no concrete steps made towards bringing it in.
The banks say cross-checking name and account numbers could slow down payments.
Recently, a Parliamentary committee recommended it be introduced. 
Some of the most high-profile recent scams could have been prevented by name and account number checking, Starks said.
The so-called Citibank scam, where people have been offered term deposits ostensibly by Citibank was a good example.
Citibank scam victims made payments to an ASB mule account which was purportedly a Citibank account. It is estimated losses to this individual scam are in excess of $13 million.
"Are they bringing in name and account number matching at any point?," Groot asked. "That's probably the biggie."
She said NZ banks were trying, but they need to do more.
ANZ said the banking industry was investing millions in new technologies to identify and prevent scams and fraud.
"As New Zealand's biggest bank we have the largest share of customers; while only a very small percentage of transactions are fraudulent (less than 0.07% based on ANZ's analysis), we are very focused on customer protection."
ANZ said improvements to its systems and ability to identify suspicious behaviour had enabled it to minimise overall fraud losses despite a significant increase in attack behaviour.