Reserve Bank proposals to increase bank capital requirements seen creating residential mortgage market opportunity for non-bank lenders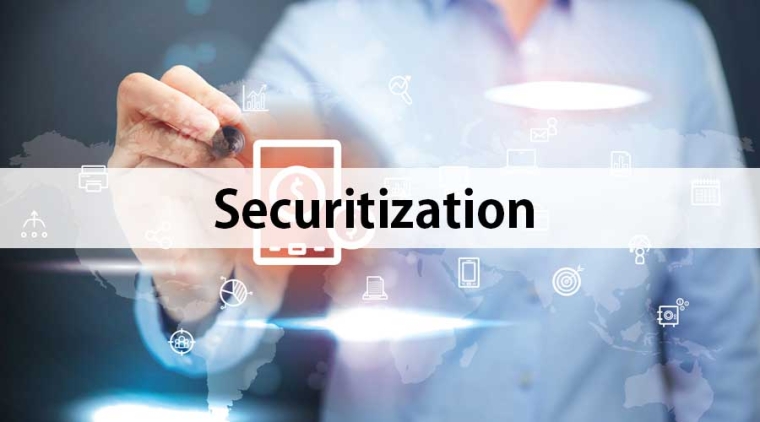 The Reserve Bank proposals to increase bank capital requirements could create opportunity for non-banks to grow residential mortgage lending funded through securitisation.
The Reserve Bank proposals, should they ultimately be adopted, will see NZ banks - especially ANZ, ASB, BNZ and Westpac - required to hold billions of dollars worth of additional capital. (See interest.co.nz's three part series on the proposals here, here, and here, plus an interview with Reserve Bank Governor Adrian Orr on the proposals here). Submissions on the proposals are due by May 17, with the Reserve Bank saying it expects to publish final decisions in the third quarter of 2019.
The Reserve Bank estimates its proposals would result in lending margins, the difference between bank lending and borrowing rates, increase by 20 to 40 basis points assuming bank shareholders settle for a lower return on equity due to their bank's lower risk profile. Should this lending margin increase occur, it would see mortgage origination via securitisation funding become more competitive with bank lending, and thus better placed to compete.
Andrew Marsden, general manager of treasury and securitisation at Resimac, told interest.co.nz the Reserve Bank proposals could "absolutely" increase Resimac's opportunity in the New Zealand home loan market.
"But also we see it as an important development in the New Zealand capital markets, and particularly [for] a structured product like RMBS," Marsden says.
Resimac, an Australian company that operates on both sides of the Tasman, primarily funds its loans through Residential Mortgage Backed Securities, or RMBS, pricing a NZ$250 million RMBS issue on Tuesday.
"We think it's an important development. We've always had an objective or a strategy to be one of the most prominent non-banks in the New Zealand market," says Marsden.
John Bolton, founder and principal of Squirrel Group Ltd which includes mortgage broker Squirrel Mortgages and peer-to-peer lender Squirrel Money, also sees an opportunity.
"It will create more opportunity as it reduces the cost of funds advantage of the big banks. That said securitisation still requires bank funded warehouses. Developing a securitisation market in NZ would be good for homeowners," Bolton says.
Marsden says Resimac's NZ mortgage book is sitting at a little under $500 million. Of this he says 60% to 70% is prime, and the balance non-conforming or specialist, consisting of low doc and self employed borrowers plus a small percentage of credit impaired borrowers. To put the size of Resimac's NZ home loan book in context, two of the smaller NZ banks, The Co-operative Bank and SBS Bank, have mortgage books of $2.25 billion and $3 billion respectively.
In Australia Resimac has about A$13 billion of residential mortgages, including about A$3 billion it acquired through the takeover of Homeloans Ltd in 2016.
Should the Reserve Bank capital proposals go ahead Marsden suggests NZ's Australian owned banks may look to "reprice" their mortgage books, or increase interest rates for borrowers, as their Australian parents did when their capital requirements increased in late 2015. This, he says, created opportunities for non-banks. 
*This article was first published in our email for paying subscribers early on Wednesday morning. See here for more details and how to subscribe.