Kiwibank hires Barclays to arrange covered bond programme, could borrow around NZ$1 billion through covered bonds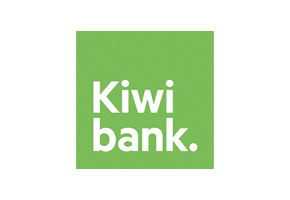 This article was first published in our email for paid subscribers this morning. See here for more details and to subscribe.
By Gareth Vaughan
Kiwibank has hired Britain's Barclays Capital to arrange a covered bond programme, appears to have established a covered bond trust, and could borrow about NZ$1 billion through issuing covered bonds.
Following credit rating agency Fitch Ratings saying Kiwibank was planning to issue covered bonds last week, market sources have told interest.co.nz the New Zealand Post subsidiary has been working on a covered bond programme for some time with Barclays. Meanwhile, an entity named Kiwi Covered Bond Trustee Limited was incorporated on May 16, according to the Companies Office website, and has the Public Trust as its sole shareholder.
Barclays has played a role in covered bond issues by Kiwibank's four Australian owned rivals, for example as co-arranger (with ASB) of ASB's €7 billion programme, and as a lead manager of Westpac's inaugural €1 billion issue.  And Public Trust is the sole shareholder of both ANZ and ASB's covered bond trusts. These trusts are set up by bank covered bond issuers as separate legal entities known as special purpose vehicles to hold residential mortgages used as collateral for covered bond issues and are majority owned by trustee companies.
The Reserve Bank says banks may use up to 10% of their total assets as collateral for covered bonds. As of March 31 Kiwibank had total assets of NZ$14.652 billion, meaning it could use assets worth up to NZ$1.46 billion.
Even though its lending growth has slowed, Kiwibank is continuing to grow lending in excess of the overall market, recently saying it had lent more than NZ$200 million through a one-year, 4.99% home loan "special" alone. Although the bank gets the bulk of its funding from deposits, 87% as disclosed in its half-year results in February, Kiwibank's March quarter disclosure statement showed total deposits down NZ$228 million to NZ$11.488 billion and net loans up NZ$241 million to NZ$12.309 billion.
Kiwibank established a commercial paper programme denominated in euros in late 2010 but covered bonds will enable it to borrow wholesale money cheaper and for longer terms. A Kiwibank spokesman would only say: "We are keeping all funding options open but have not made any decision in relation to covered bonds."
The big four banks - ANZ NZ, ASB, BNZ and Westpac NZ - between them have borrowed more than NZ$9 billion through issuing covered bonds - mainly to European institutional investors - since BNZ became the first to do so in 2010. Despite the current euro-zone turmoil, demand is still said to be healthy in Europe for collateralised debt from New Zealand and Australian banks with good credit ratings.
Covered bonds are dual-recourse securities, issued for anywhere from three to 10 years, through which bond holders have both an unsecured claim on the issuing bank (should it default on the bonds) and hold a secured interest over a specific pool of assets - generally residential mortgages - called the cover pool. Covered bonds are different to senior unsecured debt instruments issued by banks, where the bond holder is simply an unsecured creditor of the bank, and also from mortgage-backed securities, where the bond holder has a secured interest in the cover pool but has no claim on the issuing bank.
Due to their dual recourse security, covered bonds generally attract the highest possible AAA credit rating (which is higher than the bank issuer's own ratings) and are therefore a cheaper form of funding for banks than standard bank bonds.
Fitch last week issued Kiwibank with an AA credit rating, which is a notch higher than the AA- rating it has on ANZ, ASB, BNZ and Westpac, and said Kiwibank plans to use covered bonds to help lengthen its funding maturity profile.
Standard & Poor's has all of the big four New Zealand banks plus Kiwibank on AA- ratings, while Moody's, which along with Fitch has rated the covered bonds issued by New Zealand banks thus far, has the five at Aa3.
The Reserve Bank of New Zealand (Covered Bonds) Amendment Bill, designed to help local banks secure stable long-term funding and to provide overseas investors with certainty, is currently before Parliament's Finance and Expenditure Select Committee. Submissions close on July 3. See more on covered bonds here.