ANZ NZ expanding geographical reach of branch foot-print and targeting cross-selling after National Bank 'merger' beds in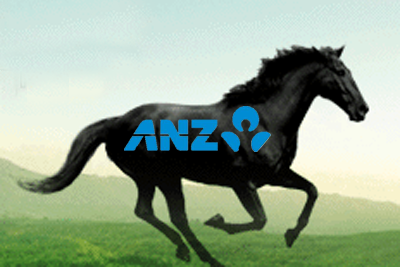 By Gareth Vaughan
CEO David Hisco says he couldn't be happier with how ANZ New Zealand's culling of its popular National Bank brand has gone thus far, with the bank now focused on stepping up cross selling and extending its national footprint.
In late September last year ANZ confirmed the open secret that the National Bank brand would be phased out, some nine years after the ANZ Banking Group bought National Bank from Britain's Lloyds TSB. And in October ANZ staff and customers were switched to National Bank's core banking system.
"It's a long game but we couldn't have been happier with the way our staff and our customers have responded to the brand change," Hisco told interest.co.nz. "It all went according to plan and we really couldn't be happier."
Rivals aggressively targeted National Bank customers through advertising within hours of ANZ announcing the death of the National Bank brand. Hisco said some "low value" customers had been lost, ones who essentially had an account with a few dollars and a loyalty to the National Bank's horse logo and advertising.
'We more than covered that in the gaining of high value customers. What I mean by that is customers who tend to have on average around three products," said Hisco. "So net-net we're very happy with where we've ended up."
Generally when bank mergers happen, staff become very internally focused, he said.
"And the difference for us was we got the information to the front line (staff) so they were externally focused from the day of the announcement. They knew what was happening to them personally and they could explain what was happening to the customers."
'It wasn't a big issue'
Customers understood they would see the same staff "wearing a different shirt," with little other change other than to advertising.
"So at the end of the day really it wasn't a big issue," Hisco said. "People tried to make it a big issue because they hoped to get something out of it, but I think we've seen to date that they didn't really get there."
 The next stage was about getting ANZ's geographic coverage right through both its branches and sales channels. Hisco said ANZ is aiming to extend its nationwide coverage to 90% from 75% of the country, although branch numbers will fall from about 300 to about 280.
 "What that means is instead of having two branches next door to each other we'll actually move those people either further away to a growth corridor, or else we'll make one big branch and then open a new branch somewhere else," he said.
ANZ is spending NZ$100 million on its branch network, with new "modular" branches being rolled out.
'The modular branch design effectively recognises that banking in branches is changing. The design is a lot more flexible. It means if we want more sales positions and less teller positions we can do that and it's really aimed more around customer consulting than the usual cash transactions that branches used to do."
"They're much more customer areas where they used to be processing areas," added Hisco.

Some examples of the modular branches up and running were those in the Auckland suburbs of Royal Oak, Mt Roskill, and Manukau. These new style branches have 20% less floor space, which Hisco said means leasing costs are reduced.
Branch staff levels would be managed through attrition rather than "big ugly retrenchment programmes".
"Our front line have done a tremendous job and the last thing we need to think about doing is getting them distracted by anything like that," said Hisco.
Cross selling drive

Hisco was speaking after ANZ NZ yesterday posted a 7% rise in interim net profit after tax to a record NZ$655 million. A presentation on the group results from parent ANZ Banking Group noted that in New Zealand ANZ's proportion of new to bank retail home loan customers with at least three products from ANZ had increased 29%. Asked what this increase was from and to Hisco said he didn't have the figures but it was measuring year-on-year same store sales.
 "So basically we're getting branches to focus a lot harder on the A to Z reviews where they talk to a customer. It's not about talking about a product. It's about talking to the customers about their life and what they want and then in the process of that, making sure they've got what they need," said Hisco.
"That has been working well for us. Particularly insurance sales are going well for us because I think it's topical here in New Zealand because of people realising in earthquakes and things like that people haven't had the right level of cover."
The presentation, meanwhile, also noted ANZ NZ was looking to grow markets, trade and cash management revenues through its commercial customer base, and grow sales of life insurance and KiwiSaver (ANZ owns OnePath) through its retail customer base.
Westpac NZ appears to be the bank doing best in terms of cross-selling, or selling more than one product to its customers. Westpac has said, that as of September 30 last year,  49.6% of its customers had four or more products from the bank.
This article was first published in our email for paid subscribers. See here for more details and to subscribe.