Roger J Kerr says the inflation outlook is no longer benign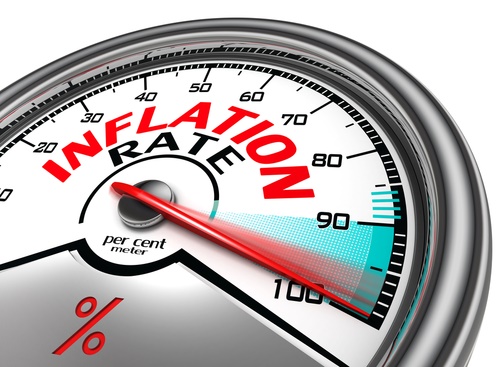 By Roger J Kerr
Understandably, there will an intense focus on the RBNZ's inflation forecasts for 2016 and 2017 in this week's Monetary Policy Statement.
The benign inflation environment we have experienced over recent years is about to abruptly change as oil price swings and the NZ dollar currency depreciation shunt annual inflation sharply higher.
Anecdotal evidence from our diverse client base across corporate New Zealand suggests that significant price increases are already under way.
Whether this price setting behaviour is higher than RBNZ expectations holds the key to how actual inflation tracks against RBNZ forecasts over the next 12 months.
If the NZ economy was weak most companies would not get away with significant price increases for their products/services as they would fear a loss of sales and market share.
Outside reduced spending from dairy farmers and the businesses who serve the dairy industry, the NZ economy could not currently be described as weak.
Construction and tourism sectors are very strong, new vehicle registrations are at record highs, services are very robust, retail spending is boosted by rising house values/record low mortgage interest rates and manufacturing exporters are buoyed by the much lower exchange rate value.
A small minority of manufacturers selling into the mining and oil/gas industries around the world however are experiencing reduced demand as customer spending and investment levels are slashed due to tumbling commodity and energy prices.
The historical correlation between the NZD/USD exchange rate and tradeable inflation has always been very close.
The 28% depreciation in the NZD/USD rate from 0.8800 to 0.6300 over the last 12 months reliably points to annual tradable inflation increasing from -2.00% to well above +1.00% over coming months.
As the chart below depicts, the quarterly average for the NZD/USD exchange rate (red line) will continue to fall to below 0.7000, potentially suggesting even higher tradable inflation to +2.00%.
On the assumption that non-tradable inflation (domestic prices not impacted by the exchange rate) remains stable at its current +2.0% level, the overall annual CPI inflation rate looks set to increase sharply from +0.4% to over 2.00% over the next nine to 12 months.
---
To subscribe to our daily Currency Rate Sheet email, enter your email address here.
Roger J Kerr is a partner at PwC. He specialises in fixed interest securities and is a commentator on economics and markets. More commentary and useful information on fixed interest investing can be found at rogeradvice.com