BNZ's Tony Alexander says the world has changed and central banks are struggling to figure out exactly how & why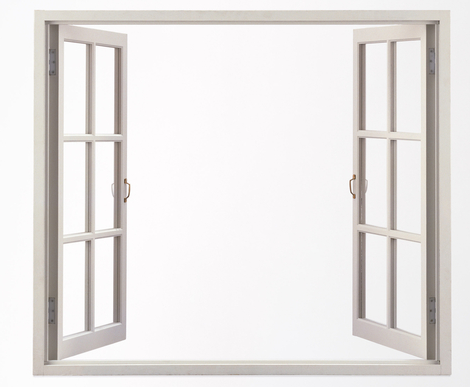 BNZ's chief economist warns we need to stop relying so heavily on interest rate forecasting when making financial decisions as its accuracy is wavering.
Tony Alexander makes the call in his latest Sporadic, released after the Reserve Bank (RBNZ) cut the Official Cash Rate (OCR) by 25 basis points to 2.75% this morning.
He points out interest rate changes from central banks around the world, haven't had the intended effects on inflation.  
The RBNZ for example raised the OCR from 2.5% to 3.5% between March and July last year, as it anticipated inflation would rise, as accelerating economic growth lifted the pace of wage rises and boosted business pricing ability.
However, instead of going up, inflation has fallen. It sat at 0.3% in the year to March this year – markedly lower than the RBNZ's predication of 1.9%.
Alexander says, "It is not just that our growth predictions have been too high, and that on the basis of that our employment forecasts have been too optimistic.
"It is that even with good jobs growth, wages growth has failed to accelerate. And businesses have tended not to use stronger sales growth to boost selling prices."
He says our central bank isn't the only one "having to cut interest rates after raising them in anticipation of things happening which ended up not happening".
"The European Central Bank took their cash rate from 1.75% to 2.25% in 2011. It now sits at 0.3%. The Reserve Bank of Australia took their rate from 3% to 4.75% in 2009-10. It now sits at 2%. The Swedish central bank, the Riksbank, took their repo rate from 0.25% in 2009 to 2% in 2011. It is now -0.35%.
"Interest rate forecasting accuracy has gone out the window. Apart from getting the 1% rise in the RBNZ cash rate correct last year you will struggle to find any other accurate interest rate predictions in New Zealand – or elsewhere – since early-2007."
Alexander says the world has radically changed since the global financial crisis (GFC), and old relationships between key economic variables are no longer what they were. The problem is no one knows what to look for moving forward.
Fed might follow other central banks in cutting rates sooner than expected after a rise
Alexander suggests people build flexibility into what they do, and focus on constructing resilience to the shocks we can't predict, like bird flu, El Nino and terrorism.
He says we should be careful forecasting New Zealand interest rates over the next two years, based on the assumption US rates will rise over this time.
The Federal Reserve is expected to put itself in the same position as the RBNZ, RBA, ECB and Riksbank have at various stages since 2010, by raising rates in attempt to curb inflation.
Yet looking at how inflation's responded and how low these rates have fallen to date, brings into question the commonly held view the Fed will track rates up in a slow stop-start fashion for three years.
"What few in the markets seem to have discussed is the chance that the US monetary authority in a year's time cuts interest rates", says Alexander.
Why forecasts are wrong
Digging into the detail, Alexander provides a list of reasons why traditional forecasts have been wrong. Here's a summary:
Since the GFC, finance has been moving more quickly into various assets, so using asset prices as a gauge for what market participants consider to be the true worth of something is no longer valid in many cases.  
We have become more sensitive to price changes, so businesses don't have the same pricing power as they did in the past.
We are less willing to ask for pay increases, as we don't want to risk losing our jobs amid news of high unemployment overseas, economic shocks and turbulence.
We are more conscious of having debt, so are less willing to borrow, even if interest rates are low.
Businesses, particularly in the US and Europe, are less willing to undertake capital expenditure. This is reducing productivity, and consequently economic growth and the prospects of payrolls being boosted.
Businesses are aware that any lift in activity will be dampened to some extent by tightened fiscal policy governments are likely to implement to alleviate their high debt levels.
The GFC has revealed deep structural problems in many economies – ie Greece.
New Zealand is very vulnerable to immigration and emigration flows. Currently we are riding the wave of record net migration. When this reverses, we'll receive a major shock.
The world is awash with liquidity looking for a home, courtesy of hefty money printing in the US, Eurozone and Japan.
Baby-boomers are retiring, and it's hard to predict how consumer and asset markets will be affected. We don't know if retirees will sell investment property to free up cash, or buy more to fund a longer retirement.
Increasing globalisation means shocks in individual economies are more likely to be transmitted with greater impact to other economies.