Roger J Kerr says the US Fed just needs to confirm that weaker September jobs data was a one-off; sees January as start point for rate rises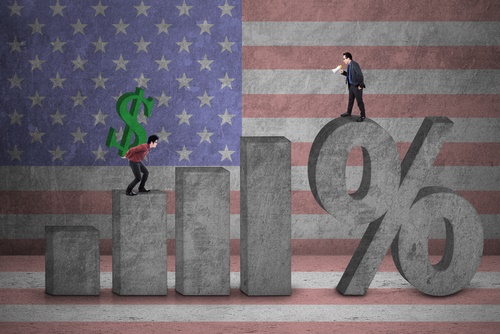 By Roger J Kerr
Whilst interest rate increases in the US from their Federal Reserve have been postponed from the timetable expected by the financial and investment market a few months back, they have not been cancelled.
January 2016 now appears to be the likely timing of the first 0.25% increase in short-term interest rates.
Global financial markets are no longer volatile, therefore the Fed just need confirmation that the weaker jobs data in September was a one-off and not the start of a weaker trend across the economy.
The interest rate markets will now be looking to further guidance and inferences from the Fed following the 29 October FOMC meeting next week.
In the meantime expect the 2.00% floor in the US 10-year Treasury Bond yields to hold with increases to come in 2016 as both US inflation and short-term interest rates increase.
Locally, the RBNZ also have an OCR review on the 29th, where the current 2.75% rate will be maintained.
The moneymarkets have progressively moved to January/February timing for the fourth and final cut in the OCR to 2.50%.
If wholemilk powder prices continue to increase to USD3,500/MT and other economic data prints on the stronger side over coming months then the RBNZ will eventually conclude that a fourth cut to 2.50% is not justified.
The RBNZ will also be looking to get confirmation that tradable inflation is indeed increasing sharply due to the lower NZ dollar value over the last 12 months.
The numerous one-off downward price adjustments that have lowered the annual non-tradable inflation rate over the last 12 months are not going to be repeated over the next 12months.
When you hear anecdotal stories that NZ tradies currently working in Australia are being enticed back to work on major infrastructure projects here at wages up to $4,000 per week, it is not rocket science to work out that the benign wages environment of recent years is not going to last.
It was really interesting to observe the differing financial market's reaction to the speech by RBNZ Governor, Graeme Wheeler last Tuesday.
The NZ forex market sold the NZ dollar down from 0.6700 to 0.6620 during the day following the speech as the local chaps latched on to the statement that another 0.25% OCR interest rate cuts was "likely, but dependent upon the economic data".
In stark contrast to the local interpretation,  the offshore FX markets bought up the NZ dollar aggressively on Wednesday night and followed through with even more buying to skyrocket the Kiwi dollar to 0.6880 on Thursday night. The offshore guys focussed on the more upbeat assessment of the NZ economy painted by Governor Wheeler. Who would disagree with them?
---
To subscribe to our daily Currency Rate Sheet email, enter your email address here.
Roger J Kerr is a partner at PwC. He specialises in fixed interest securities and is a commentator on economics and markets. More commentary and useful information on fixed interest investing can be found at rogeradvice.com