Roger J Kerr sees the RBNZ holding the Official Cash Rate at 2.5% this year and says global oil prices will recover eventually, while inflation - possibly stronger than the RBNZ forecasts - will emerge in NZ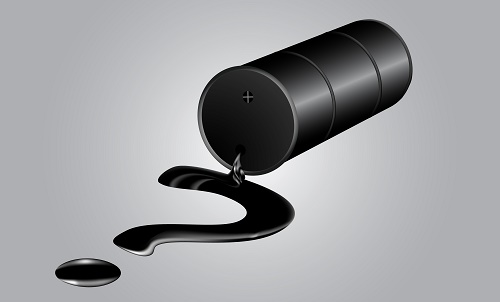 By Roger J Kerr
Despite the first increase in US short-term interest rates in December for a decade, long-term US bond yields have decreased sharply over the last two week from 2.25% to 2.03%.
As a consequence our, 10-year swap interest rates have returned to their lows at 3.50%. Global investment funds have temporarily been returning to the security and safe-haven of US Treasury Bonds as equity markets have taken fright from China and geo-political developments over recent weeks.
Whether US bond yields can remain at these lower levels depends on how quickly international investment and financial markets settle down after the tumultuous start to the year. If the markets follow what they did in August/September last year, the uncertainties and volatility should abate rather quickly as the Chinese also move quickly to allay fears on their economy and stimulate through a lower currency value and/or lower interest rates.
On a number of economic measures of good GDP growth, related inflationary pressures and rising wages, US bond yields should be increasing as investors require a return above inflation. In addition to the economic drivers, US bond yields are also predicted to move higher on increasing US short-term interest rates this year and the Chinese switching from buyers of US Treasury Bonds to being sellers of those bonds. For the first time in more than 15 years Chinese foreign reserves did not increase over the last quarter of 2015. The days of large Chinese buying of US Treasury Bonds pushing the yields lower are well and truly over.
All these interest rate market equations are clouded by the recent tumble in the oil price to below US$30/barrel. Yet again inflation will be subdued in the short term in both the US and New Zealand, despite the normal demand/supply pressures you normally expect to see when the economy is expanding by more than 3.00% pa. It looks like the NZ economy expanded by 1.00% in the December quarter, so we are really cooking with gas here with the annual growth rate being closer to 4.00% over the second half of 2015.
With a lower exchange rate and super low interest rates there is no reason why the NZ economy does not continue along in 2016 at that same robust pace.
As has been widely reported, the Auckland housing boom is spreading into the regions as residential property owners see the Bay of Plenty, Waikato and the Hawkes Bay as cheap buying compared to the inflated prices in Auckland. Understandable rational economic behavior by these folk to get a better house, improved community environment and a lower mortgage by shifting out of Auckland that can be of no great surprise.
All these economic and market developments leave the Reserve Bank of New Zealand doing absolutely nothing with interest rates in 2016; i.e. the OCR stays at 2.50%.
Eventually oil prices will go back up, imported goods into NZ are going up now and housing rental costs are also increasing sharply.
The annual inflation rate can still move upwards this year at a faster clip than the RBNZ are forecasting, however it will need a reversal in the current oil price trend for that to occur.
It seems to be forgotten that the RBNZ are meant to "look through" movements in global oil prices in terms of inflation control and monetary policy management. It also seems to me that the recent reductions in crude oil prices to below US$30/barrel was the oil markets anticipating in advance the ending of the Iranian trade sanctions and Iranian oil supply coming on to the globally traded market again. The price movement occurred in advance, so maybe we do not see much further weakness in oil prices from here.
---
To subscribe to our daily Currency Rate Sheet email, enter your email address here.
Roger J Kerr is a partner at PwC. He specialises in fixed interest securities and is a commentator on economics and markets. More commentary and useful information on fixed interest investing can be found at rogeradvice.com