Roger J Kerr says calls for the RBNZ to immediately cut the OCR further based on the very low actual inflation rate for 2015 will have to be rebutted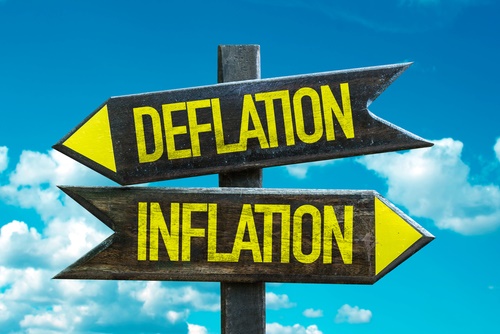 By Roger J Kerr
Both the deflation doomsayers and the inflation scaremongers received supporting information to their diametrically opposed views for NZ inflation last week.
The greater than expected 0.5% decrease in prices over the December quarter was largely due to lower food and petrol prices, which the RBNZ are required to "look through" and disregard as long as they do not feed into second-round decreases on general inflation.
One would certainly expect airfares to go down with the massive drop in crude oil and jet-fuel prices. However, airlines like Air New Zealand operate a disciplined and fairly rigid forward hedging policies on jet fuel, so do not get too excited about immediate cheap flights.
Annual inflation near to zero is due to short-term price movements that are not expected to recur. Who actually forecast crude oil to fall below US$30/barrel when it was US$100/barrel 15 months ago? Calls for the RBNZ to immediately cut the OCR further, based on the very low actual inflation rate for 2015, will have to be rebutted as the RBNZ's job is to look forward, not backwards.
I do not expect the RBNZ to vary their wording at this Thursday's OCR review statement too much from what they said in early December. Recent global investment/financial market volatility will get a mention, however the impact from that on the NZ economy is negligible as the consumer and business confidence survey results over this last week have shown.
The information that supports the view that numerous price increases are on the horizon over coming months came from the quarterly QSBO business confidence survey last week.
The capacity utilisation measure that records how busy manufacturers are, increased to a four year high of 93.2% (which is the second highest recording since the series commenced). At some point the bottlenecks caused by running flat tack will push these manufacturers to increase their prices. They can only increase selling prices if they believe the customers will wear it and the competitors will follow suit.
The likelihood that these price increases can occur is elevated currently as the importing competition is not as competitive with the NZD/USD exchange rate at 0.6500 compared to when it was above 0.8000. The chart below displays a massive divergence between capacity utilisation and non-tradable inflation. Something has to give, unless the world is an entirely different place in respect to supply and demand drivers of inflation. Which apart from technology advancements, I believe the same old cause and affect paradigms still hold.
---
To subscribe to our daily Currency Rate Sheet email, enter your email address here.
Roger J Kerr is a partner at PwC. He specialises in fixed interest securities and is a commentator on economics and markets. More commentary and useful information on fixed interest investing can be found at rogeradvice.com