Roger J Kerr ponders where the catalysts will come from to start interest rates rising again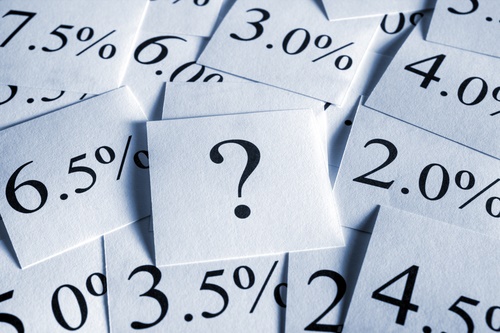 By Roger J Kerr
Interest rates in New Zealand have been at record low levels for so long now it is easy to lose sight of the potential future economic/market development and risks that could change that benign environment.
There have been several false starts to long-term interest rates moving upwards from their record lows over recent years.
Some new development always seems to emerge that reverses the upward movement and market interest rates sink back to their lows again.
The unexpected collapse of the oil price in late 2014 and further reductions earlier this year has played a major part in suppressing inflation around the globe, thus returning interest rates to their lows. However the recent sharp rebound in crude oil (WTI) prices from below US$30/b to US$46/b starts to paint a different picture for future inflation levels.
Global financial and investment market volatility (hence increased risk) seems to spook the Federal Reserve and they adopt a far more cautious and slower return of their short-term interest rates to normal levels.
Last year it was anticipated that the Fed would lift short-term interest rates by 1.00% in 2016 based on increasing inflation and economic growth. The US moneymarket's pricing today is just for one 0.25% increase by the Fed by April 2017.
However, US inflation and growth metrics remain at the same robust level. Provided there is no more global sharemarket blips this year, Janet Yellen at the Fed and the interest rate markets in the US should start to focus back on US economic data and that forward interest rate pricing will lift.
Outside of monetary policy management and economic trends, the equally powerful driver of movements in long-term bond yields is borrower supply and investor demand for fixed rate securities.
Quantitative easing in Japan and Europe over recent years has produced a global wave of investment cash looking for a yield return as the money is clearly not being on-lent by the banks to households and companies.
That weight of money keeps bond yields very low around the world. Until those investment monies dry up as all the money has been invested the situation is not going to change. No-one knows when that will happen.
Borrowers have never had it so cheap and thus corporate bond issuance and residential mortgage borrowing has increased. However, to date the volume of debt issued has not matched the amount of liquidity sloshing around the world looking for a home.
The two unanswered questions to the future position of global bond markets and thus the direction of long-term interest rates are:-
When and how do the Chinese investors currently holding US Treasury Bonds reduce their holdings to generate the cash to shore up economic growth back in China?
What is the final unwritten chapter of Ben Bernanke's QE playbook to pull the US economy out of recession? The massive QE buying of bonds to put cash into the US economy a few years back has succeeded, however Ben did not provide the answers/guidance on how to unwind the QE stimulus. Ultimately the Federal Reserve need to sell all the Treasury Bonds they purchased. It may take 20 years to do so, however bond yields can only go up when they start.
---
To subscribe to our daily Currency Rate Sheet email, enter your email address here.
Roger J Kerr is a partner at PwC. He specialises in fixed interest securities and is a commentator on economics and markets. More commentary and useful information on fixed interest investing can be found at rogeradvice.com