The level of household debt to disposable income has hit a new record high and shows no sign of abating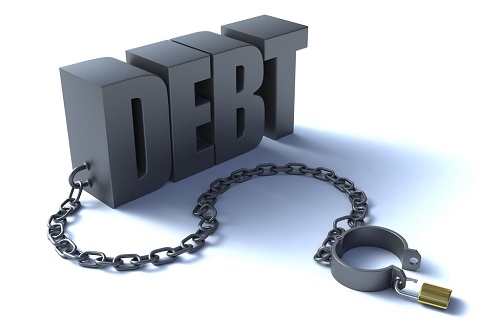 By David Hargreaves
The ratio of household debt to income has hit a fresh record high and the debt mountain doesn't look like reducing any time soon.
New key household financial statistics from the Reserve Bank for the three months to the end of March show that household debt is now at a record high of 163% of disposable income, up from 162% as of December.
For the year to the end of March household disposable income was $151.155 billion, versus $246.246 billion of financial liabilities.
With the RBNZ's earlier released Sector Credit figures for April showing that the the total amounts owned on housing mortgages alone rose by nearly $1.8 billion in that month, the ratio of debt to income is likely to keep blowing out in the foreseeable future.
Ironically, however, as the debt pile continues to grow it is, for the moment, becoming more easy to service due to the low interest rates.
The RBNZ figures show that in the year to March the total amount of financial liabilities increased by over $16 billion, or 7.2% and yet during the 12 month period the amounts of interest required to be paid on a quarterly basis actually dropped by 3.9%.
In terms of serviceability of the debt, in the March quarter the amount paid in interest represented just 8.8% of the March quarter disposable income.
Go back to March 2015 and the amount of interest paid represented 9.6% of of quarterly disposable income.
So, the amount owed is rising fast - but the ability to service the debt is improving as the effect of interest rate declines in the past 12 months continues to feed through to lower mortgage rates.
If you go back to the tail end of the last housing boom, the quarterly debt servicing ratio peaked at 14.2% of disposable income in September 2008.
This means at the moment there's plenty of room for that total indebtedness to rise by much more yet before there are any signs of stress on mortgage holders.
However, and this is what worries the RBNZ, once the current historically low interest rates do eventually give way to higher rates again, those debt servicing figures will start to blow out pretty quickly.
The RBNZ is expected to announce new minimum deposit requirements for residential property investors soon, while the introduction of debt to income ratios a little later on is also under active consideration.