About 11.4% of NZ home loans, and 12.1% by value, are now providing security for covered bonds issued by NZ banks to predominantly overseas institutional investors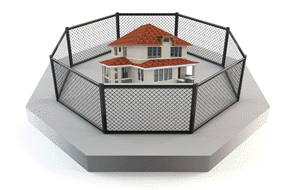 By Gareth Vaughan
About 11.4% of New Zealand home loans are now being used to provide security for covered bonds issued by New Zealand banks.
A controversial form of debt security, the Reserve Bank gave NZ banks the greenlight to start issuing covered bonds in 2010. They are touted as a secure, long-term and comparatively cheap source of funding for banks in an uncertain world. Popular in Europe, covered bonds came through the 2008-09 height of the Global Financial Crisis intact.
Covered bondholders have both an unsecured claim over the issuing bank and hold a secured interest over a specific pool of assets set aside by the issuing bank known as the cover pool. NZ banks' cover pools consist of residential mortgages. Should a bank issuer fail, covered bondholders, in the form of institutional investors predominantly located overseas, would be at the front of the queue to be repaid ahead of depositors and holders of other secured bonds.
That's because if the issuing bank becomes insolvent, the assets in the cover pool are carved off from the issuer's other assets solely for the benefit of the covered bondholders. This ring fencing of a chunk of a bank's balance sheet is why covered bonds were banned by the Australian Prudential Regulation Authority (APRA) until shortly after NZ allowed them as, in the event of a default by the bank issuer, depositors' claims are diluted. It's also why covered bonds typically attract the highest possible credit rating, higher even than their bank issuer's rating.
As of February, New Zealanders had $276.125 billion deposited with local banks.
Some 12.1% of mortgages by value in cover pools
According to credit ratings agencies Moody's and Fitch, there were 176,437 loans in the cover pools of NZ banks as of December 31, 2016. Reserve Bank figures show that, as of January, there were 1,548,506 residential mortgages on issue in NZ. That means 11.4% of them are assigned to cover pools.
According to Moody's, the aggregate value of loans in NZ banks' cover pools was $28.5 billion as of December 31. And as of April 11, Moody's says the total value of covered bonds on issue was $18.5 billion with 25 covered bonds outstanding for periods of five to 17 years.
Reserve Bank figures show $234.914 billion worth of residential mortgages on issue as of January, meaning 12.1% by value are providing security for covered bonds. 
The Reserve Bank has decreed that banks may use up to 10% of their total assets as security for the benefit of covered bondholders. Based on December 31 figures, NZ's big five banks have $454.7 billion worth of total assets, and thus could in theory use up to $45.47 billion worth of assets as security for covered bonds. As of December 31, the big five banks had a combined $219 billion of residential mortgages on issue.
Although NZ banks have plenty of covered bond capacity left, the four Australian owned banks must factor APRA rules affecting funding from their parents into their covered bond planning.  APRA says only covered bonds meet its criteria for contingent funding arrangements provided by the Australian parents to their Kiwi subsidiaries during times of financial stress.
To date, only the big five NZ banks have issued covered bonds. However, other NZ banks are allowed to do so, should they choose to.
 Bank
 Covered  bonds
on issue
 Total  assets
 Covered bonds
on issue as a
% of total assets
 Value of total assets
available for covered
bond security
 ANZ NZ
 $5.1 bln
 $163.2  bln
 3.1%
 $16.32 bln
 ASB
 $3.2 bln
 $87  bln
 3.7%
 $8.7 bln
 BNZ
 $4.2 bln
 $94.1  bln
 4.5%
 $9.41 bln
 Kiwibank
 $191.3 mln
 $20  bln
 0.95%
 $2 bln
 Westpac  NZ
 $5.1 bln
 $90.4  bln
 5.6%
 $9.04 bln
 Total
 $17.8 bln*
 $454.7  bln
 3.9%
 $45.47 bln
*This figure is based on the Reserve Bank's register of covered bond programmes, and differs from the figure provided by Moody's that's in the article above.
RBNZ touts benefits of covered bonds for bank depositors
The Reserve Bank says although the priority claim covered bondholders have over a portion of the issuing bank's assets would reduce the value of the assets available to meet the claims of other creditors and depositors in the event of a bank failure, covered bond issuance may also benefit depositors.
"...at low levels of [covered bond] issuance, increasing funding diversity, by developing a covered bond programme, can potentially reduce the probability of a failure occurring," the Reserve Bank says.
"In deciding to allow covered bond issuance, the Reserve Bank considered the benefits of reducing the probability that an issuing bank may fail, and the cost of potentially increasing the losses that may be suffered by the other creditors and depositors in the event of failure. These considerations have been balanced by the imposition of a limit on covered bond issuance. This limit is 10% of the total assets of an issuing bank, calculated on the value of assets encumbered for the benefit of covered bondholders."
"Depositors may also benefit from banks' covered bond issuance, as it gives banks access to cheaper funding. This may translate into cheaper loans for New Zealand borrowers or higher interest payments for New Zealand savers, depending on the competitive forces in the market. In principle, accessing cheaper funding should allow banks to compete more aggressively for retail customers," the Reserve Bank says.
*This article was first published in our email for paying subscribers early on Thursday morning. See here for more details and how to subscribe.