Roger J Kerr doesn't see any new collapse in oil prices and therefore wonders where the price falls the RBNZ is predicting over the next 12 months will come from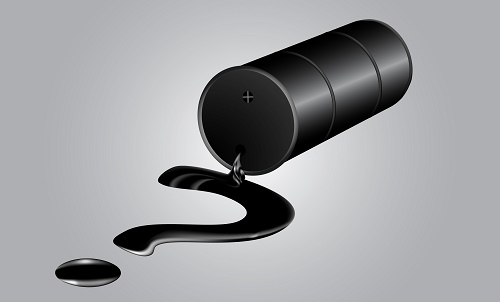 By Roger J Kerr
It does not pay to underestimate the dominating role the price of oil plays in our economy.
There is a strong correlation between crude oil prices and whole milk powder commodity prices as Fonterra's marginal big buyers of dairy products are oil producing nations such as Algeria and Russia.
If the oil price is down these countries are financially weaker and therefore pull back from importing dairy products (and vice versa).
Whole milk powder prices plumbed the lows below US$2,000/MT in 2014 and 2015 when crude oil prices plunged from US$100/barrel to below US$30/barrel.
Whole milk powder prices have recovered (assisted by weather related supply restrictions) to above US$3,000/MT as oil has bounced back up to the US$45 to US$55/barrel range.
Oil and fuel price movements over recent years have also had a major and direct impact on our inflation rate, therefore also impacting short-term interest rate levels.
The collapse of oil prices in 2015 kept our inflation rate very low in 2016. However, when those 2015 price reductions dropped out of the annual inflation numbers in March 2017 the inflation rate jumped up to 2.20%.
The RBNZ cite many other reasons why inflation was so benign in our economy through 2015 and 2016, however the main reason was the collapse of oil prices.
It does not appear that the global oil market is expecting another price collapse to below US$30/barrel over coming years.
Therefore a return to a 1% annual inflation rate in New Zealand over the next 12 months, as the RBNZ are predicting, will require other prices in the economy to reduce.
I struggle to disseminate what goods and services will be going down in price over this time.
Primary industry export prices are very strong and do not seem likely to collapse that would pull domestic foods prices down.
Healthy, free-market competition at all levels in our economy is the largest contributor to low and stable inflation in my opinion. However, in an economy growing at 3% with robust consumer demand it is difficult to see business firms reducing prices and eroding their profit margins.
The balance of risks remains that the RBNZ will eventually be forced to relent in their 2019 timing for the next OCR increase.
Roger J Kerr contracts to PwC in the treasury advisory area. He specialises in fixed interest securities and is a commentator on economics and markets. More commentary and useful information on fixed interest investing can be found at rogeradvice.com