Roger J Kerr says recent sharp drops in oil prices support the Reserve Bank's view that inflation will ease again; current high value of NZ dollar has monetary conditions too tight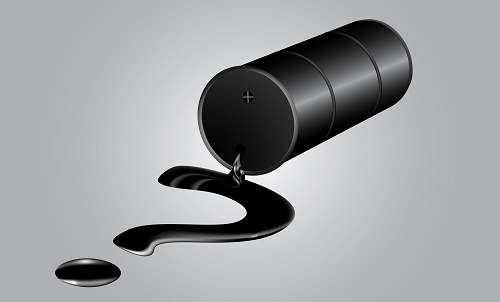 By Roger J Kerr
The Reserve Bank of New Zealand currently have a forecast that the annual inflation rate will reduce to 1.1% by March 2018 (currently the annual inflation rate is 2.2%). They also have a forward guidance to the market of no increase in the Official Cash Rate (OCR) until late 2019. The market for short-term interest rate in New Zealand is currently pricing in a 0.25% increase in the OCR in June/July 2018 and a 50% probability of another 0.25% increase by November 2018.
Both views cannot be right.
The question is whether upcoming economic data will force the RBNZ to change their view/forecast or will the data cause the markets to adjust their pricing downwards.
Movements in oil prices have dominated inflation levels in New Zealand and around the global over recent years.
The reduction in crude oil prices by some 22% (WTI crude falling from US$55 per barrel to US$43 per barrel) over this past month supports the RBNZ view on life.
In their last Monetary Policy Statement the RBNZ were confident that the increases this year in food prices (fruit and vegetables) was purely temporary and would quickly reverse. The significant further increases in fruit and vegetable prices during the month of May due to adverse climatic conditions suggests that there is more of a permanent nature to the food price inflation.
The debate continues on as to when and by how much wage increases will impact on inflation over the next 12 months after several years of very low wage increases.
The final piece of the inflation jigsaw is future movement of the NZ dollar exchange rate.
The RBNZ are currently assuming a 76.00 Trade Weighted Index (TWI) through the next 12 months to produce a reduction in annual inflation to 1.1%.
Currently the TWI is sitting at 78.50 and if it stays at this level the RBNZ may need to revise their inflation forecast even lower i.e. to a level less than the 1.00% target minimum.
Fuel prices, in particular, will be moving lower with the current fall in oil prices and higher Kiwi dollar value.
At 78.50 the TWI has monetary conditions too much on the tighter side given the RBNZ's inflation outlook.
Therefore, it was not surprising that the markets were expecting a more dovish RBNZ on the exchange rate last week than what was delivered on this front by Governor Wheeler.
Maybe the references to the exchange rate by the RBNZ should have been more emphatic and assertive to influence it lower, as opposed to the sanguine FX reference which resulted in a higher Kiwi dollar value (the opposite to what the RBNZ would want to see).
Roger J Kerr contracts to PwC in the treasury advisory area. He specialises in fixed interest securities and is a commentator on economics and markets. More commentary and useful information on fixed interest investing can be found at rogeradvice.com