Roger J Kerr sees reasons why New Zealand's long-term interest rates will increase over the next 12 months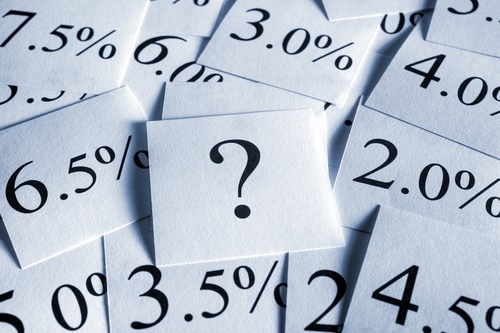 By Roger J Kerr
There have been too many false starts of long-term interest rates sustaining a new uptrend over the last few years to get too excited about the potential for increases in yields over coming months.
What we do know is that the probability of US Treasury Bonds moving lower in yield is much reduced these days with US short-term interest rate being steadily and surely increased by the Federal Reserve and future US budget deficits likely to increase, rather than decrease going forward.
Over recent months the US 10-year Treasury Bond yield has marginally increased, however, it has a major barrier at 2.40%/2.50%.
What is interesting about long-term interest rates is that the margin (or spread) that NZ Government Bonds trade above US Treasury Bonds has continued to decrease.
A year ago the spread or risk premium that NZ Government Bonds price above US Treasury Bonds was 110 basis points.
Today the gap is only 45 basis points (US at 2.37% against NZ at 2.82%).
What is even more surprising is that the gap has closed further since the formation of the new Coalition Government here in mid-October.
The spread compression is totally counter-intuitive to economic and political developments in New Zealand.
The prospect of the new Government having to follow through with large spending increases when tax revenue may be heading the other way leads to internal budget deficits rather than the current surpluses. All adds up to increasing NZ Government debt and thus the NZ risk premium over the US increasing, not decreasing.
Looking ahead, the demand from both local and offshore buyers of NZ bonds must be waning as most report a desire to shorten the duration of the fixed interest portfolios, not extending portfolio duration.
The end result is that there may be two reasons for three to 10 year NZ swap interest rates increasing over the next 12 months, being US long-term rates increasing to 3.00% from the current 2.37% and the NZ:US bond spread also increasing from its current 45 basis points as New Zealand's risk premium increases in the eyes of global bond investors.
The chart below indicates that NZ long-term interest rates have remained below the downtrend line for many years, however the crunch time as to whether it can continue is rapidly approaching.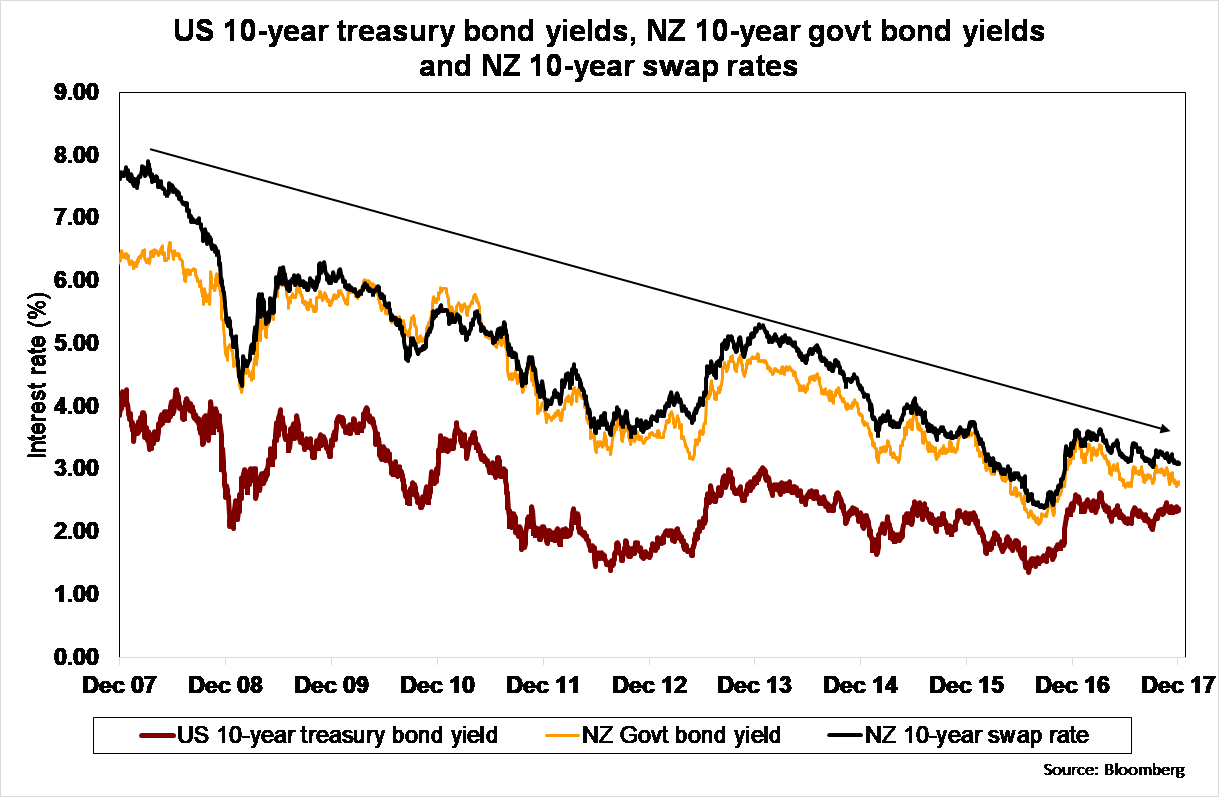 Roger J Kerr contracts to PwC in the treasury advisory area. He specialises in fixed interest securities and is a commentator on economics and markets. More commentary and useful information on fixed interest investing can be found at rogeradvice.com