Research by NZ Retail finds over half of retailers reported better business in June compared with a year ago but over a quarter fared worse; 6000 jobs seen as going over next three months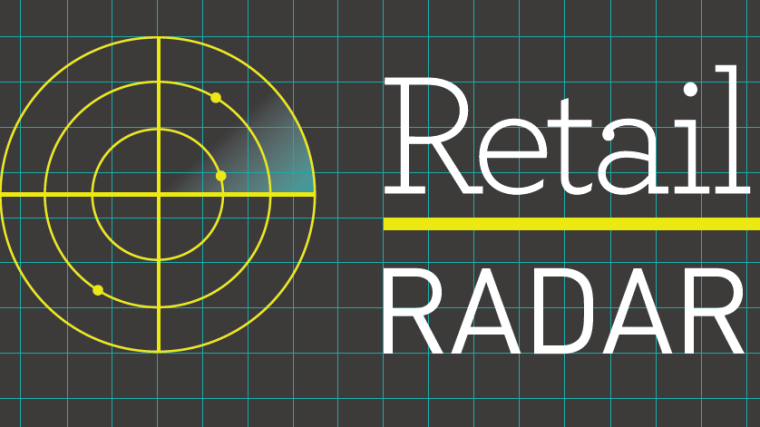 Post Covid-19-lockdown trading is seeing a "two speed" retail sector emerging according to Retail NZ. And it's a sector that is likely to see about 6000 jobs lost over the next three months, the industry body says.
In survey results in the latest issue of Retail NZ's Retail Radar Report some 57% of retailers reported they had better business in June 2020 than for the same month a year ago, but 28% reported that it was worse.
And its not just that some were seeing better trade and some seeing worse - those that were up were strongly up on average, while those that were down were on average well down.
Among those reporting increased trade the average increase was 15.8%, while among those seeing a fall in trade the average decline was some 17.6%.
"Strong performance has been reported in categories across the [retail] sector, but has not been consistent across all retailers, even retailers in the same category. We are seeing the emergence of a two-speed retail sector," Retail NZ said.
Retail NZ said while there was no apparent pattern by category, retailers that do not trade online were slightly more likely to report a fall in sales, and those trading online were slightly more likely to report increased sales. 
Overall for the retail sector, sales were up some 34% in June compared with a year ago.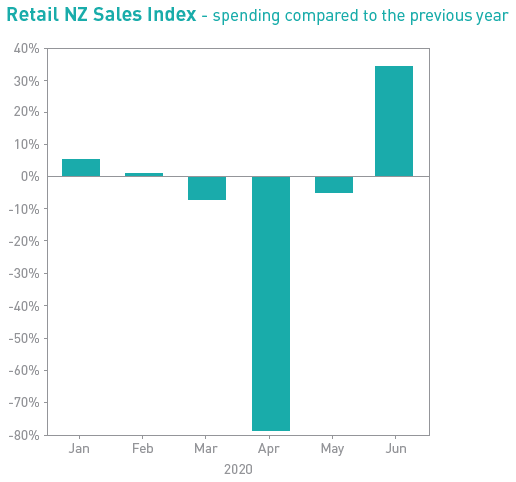 "This reflects strong pent-up demand from consumers for accessing goods and services that they were unable to purchase during the lockdown, as well as the fact that New Zealanders are currently unable to spend money on overseas travel," Retail NZ said.
However, while the June results were more positive than expected, total spending over the past four months has not recovered to 2019 levels. Overall, spending for the period from March to June 2020 remained 16% down compared to last year.
It's clear that the a month of near normal trading, and strong trading for many, has generally improved the mood and the outlook considerably.
In the latest month 73% of retailers were expressing confidence that their businesses will survive the next 12 months, while only 1% of retailers are now saying that they are almost certain to close their business.

In the previous month's Retail Radar covering the month of May, 5% of retailers surveyed didn't expect their businesses to last for the next 12 months, while only 39% were confident of lasting the year.
However, there remained significant concern about the medium-term economic situation, Retail NZ said.
"Retailers are aware that many jobs across the economy are at risk once the Wage Subsidy comes to an end, and that reduced household incomes will lead to further reductions in spending, once Mortgage Holidays and other household support mechanisms reach their end point. Retailers are expecting consumer spending to tighten further in the last quarter of the year. 
"...Retailers are still expecting to reduce headcount substantially over the coming months although, in line with improved confidence, fewer redundancies are now expected than previously reported. [The previous 'short term' prediction was for 16,500 job losses.] Additionally, a small number of retailers is expecting to increase headcount, but this will not offset the job losses expected. Overall, we forecast a net loss of around 6,000 jobs across the sector over the three months."