Statistics New Zealand says retail sales plummeted 15% in the lockdown-affected June quarter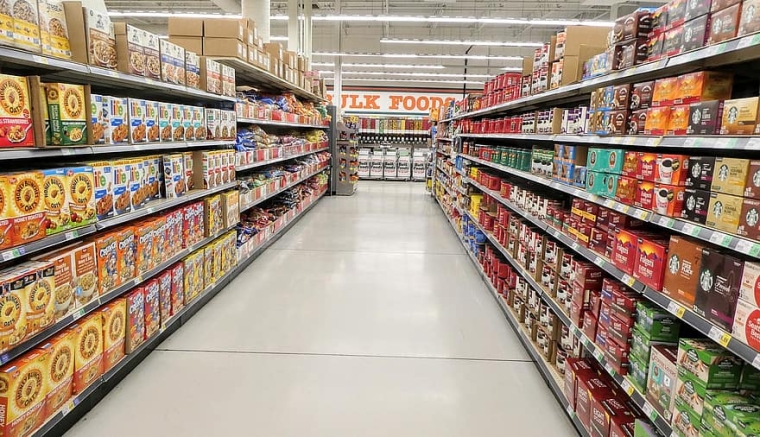 Okay, it's double-official now, retailing was knocked around horribly by Covid-19 and the response to it during the June quarter.
Statistics New Zealand has confirmed what its earlier monthly data on electronic transactions data showed, with June quarter retail sales plummeting by a record 15%.
Spending on eating out, accommodation away from home, vehicles, and fuel all fell sharply in the June 2020 quarter compared with the June 2019 quarter. This was only partly offset by strong supermarket and grocery sales.
"This unprecedented fall in the June quarter was not unexpected, with Covid-19 restrictions significantly limiting retail activity," retail statistics manager Kathy Hicks said.
"Non-essential businesses closed temporarily for about half of the quarter during alert levels 4 and 3."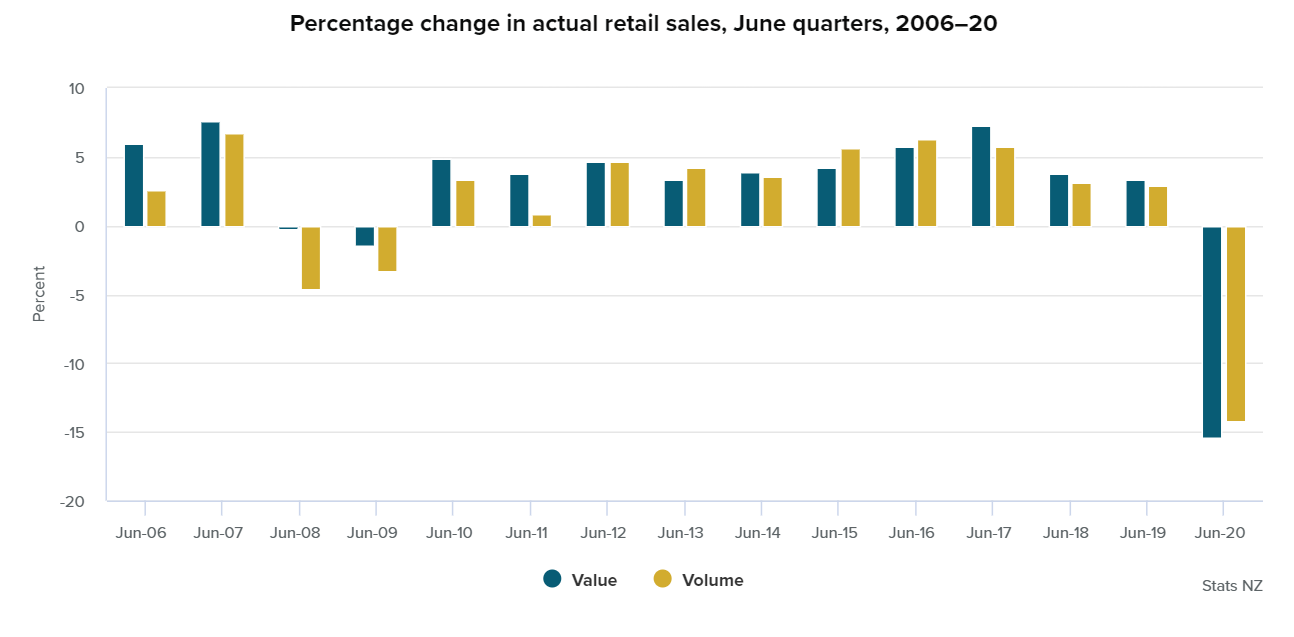 Westpac senior economist Satish Ranchhod said the June quarter decline "was sharper than the 12% contraction we expected".
"However, the surprise is not large in the context of the shock the economy has been wrestling with and only indicates limited risk to our broader forecasts. We're looking for a 13% decline in Q2 GDP. We'll firm up that number as other partial indicators are released over the next couple of weeks."
Ranchhod said the Westpac economists are expecting muted growth in spending through the back half of the year.
"While spending levels did pick up as the Alert Level was rolled back, it has been dealt another blow by the recent flare up in cases. That's hit the embattled hospitality sector particularly hard. In addition, spending will continue to be challenged by the ongoing lack of international tourist sand the eventual wind down of the wage subsidy scheme."
ASB senior economist Mark Smith said the Covid-19 restrictions imparted "a heavy toll" on non-essential and fuel retailing.  
"The retail trade figures are one of the earliest published inputs to GDP and suggest some modest upside risk to our -15.6% [quarter-on-quarter] pick for [second quarter] GDP. 
"Nevertheless, we are still looking at easily the largest decline in GDP on record.
"The yo-yoing to different Alert levels looks to test the resilience of the retail sector, with further retail closures looking inevitable. 
"More policy support is needed to support consumer spending and we expect the OCR to fall below zero by next April and to remain below zero until the NZ economy looks to have conclusively turned the corner."
Stats NZ said most industries saw unprecedented sales falls in the June quarter. Sales for food and beverage services fell 40% or $1.2 billion in the quarter, the largest drop of any industry.
"For a team of 5 million, that is equal to each person spending about $18 a week less on eating out over the June quarter," Hicks said.
Fuel retailing had the second largest fall, down 35% or $770 million.
These falls were followed by:
motor vehicles and parts retailing, down 22% ($729 million)
accommodation services, down 44% ($418 million)
hardware, building, and garden supplies down 16% ($350 million).